Covid-19 news update Sep/14- World Traditional Medicine Forum
Date:09/14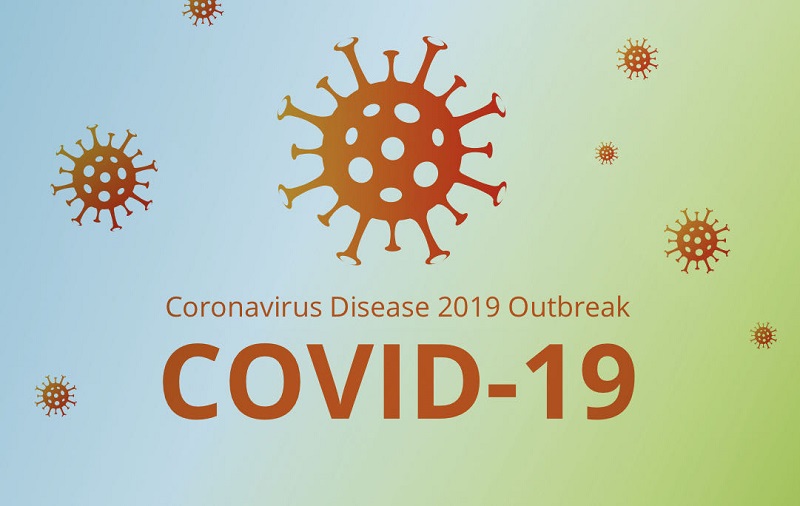 #

Country,
Other

Total
Cases

New
Cases

Total
Deaths

World

29,175,454

+243,969

927,986

1

6,708,458

+31,857

198,520

2

4,845,003

+93,215

79,754

3

4,330,455

+14,597

131,663

4

1,062,811

+5,449

18,578

5

729,619

+6,787

30,710

6

716,319

+7,355

22,924

7

663,973

+5,674

70,604

8

649,793

+1,579

15,447

9

576,697

+4708

29,747

10

555,537

+9,056

11,352

11

434,748

+2,082

11,949

12

402,029

+2,089

23,157

13

381,094

+7,183

30,916

14

368,504

+3,330

41,628

15

337,520

+1,476

4,733

16

325,651

+601

4,268

17

301,481

+526

6,379

18

291,162

+1,527

7,056

19

290,309

+3,531

8,014

20

287,753

+1,458

35,610

21

261,298

+752

9,428

22

261,216

+3,372

4,371

23

218,382

+3,636

8,723

24

155,604

+2,882

1,119

25

154,335

+2,476

3,178

26

136,659

+518

9,171

27

125,982

+810

7,297

28

121,740

+217

205

29

118,594

+2,143

10,903

30

106,803

+74

1,634

31

103,660

+568

1,968

32

103,495

+1,109

4,163

33

101,745

+704

2,166

34

101,009

+153

5,648

35

94,764

+553

560

36

92,478

+941

9,923

37

89,746

+1,409

780

38

86,686

+2,251

1,578

39

86,505

+0

5,846

40

85,184

+10

4,634

41

82,099

+1,087

6,254

42

81,909

+251

2,957

43

79,489

+640

399

44

75,218

+674

1,439

45

74,173

+198

750

46

74,152

+502

2,188

47

67,136

+1,087

2,065

48

64,301

+413

1,013

49

63,983

+673

1,867

50

60,540

+910

485

51

60,307

+721

212

52

57,406

+49

27

53

56,256

+79

1,082

54

55,454

+1485

590

55

54,159

+1,039

345

56

48,254

+247

1,612

57

47,287

+566

390

59

45,862

+187

916

60

45,434

+46

286

61

44,881

+53

1,063

62

42,978

+264

1,123

64

38,327

+155

562

65

36,188

+787

456

66

36,157

+188

622

67

33,159

+463

756

68

32,408

+108

733

69

30,985

+255

1,784

70

30,574

+668

221

71

27,817

+493

525

72

26,928

+77

785

73

26,651

+44

810

74

24,310

+641

241

76

22,781

+433

362

77

22,176

+121

358

78

20,167

+158

415

79

19,890

+333

631

80

19,013

+26

120

81

17,918

+27

720

82

15,791

+97

648

83

15,757

+20

211

84

14,280

+43

297

85

13,539

+73

312

86

13,533

+165

224

87

13,516

+46

835

88

13,240

+204

305

89

12,309

+484

637

90

12,154

+75

265

91

11,353

+168

334

92

10,390

+5

264

94

9,915

+47

128

95

9,719

+115

101

97

9,173

+121

32

98

9,049

+35

72

100

8,580

+23

337

102

7,526

+18

224

103

7,276

+2

161

104

7,238

+44

124

105

6,712

+182

120

106

6,635

+376

107

107

5,690

+12

177

108

5,532

+79

38

110

5,269

+229

35

111

5,075

+25

98

113

4,958

+19

100

117

4,799

+96

55

119

4,684

+31

108

120

4,591

+26

22

121

4,582

+3

93

122

3,771

+148

42

123

3,702

+99

135

124

3,540

+34

155

125

3,473

+7

58

134

3,046

+52

18

142

2,352

+78

15

152

1,797

+2

24

155

1,526

+3

22
Retrieved from: https://www.worldometers.info/coronavirus/
New Zealand extends coronavirus restrictions upon discovery of one new case
From CNN's Isaac Yee and Angus Watson
New Zealand Prime Minister Jacinda Ardern arrives to speak at the Business NZ Election Conference on September 11, in Auckland, New Zealand. Hannah Peters/Getty Images
New Zealand will extend its current coronavirus restrictions for another week as the country reported one new case on Monday.
"Cabinet has decided on a short extension to the current restrictions of alert level 2.5 for Auckland and level 2 for the rest of the country," said Prime Minister Jacinda Ardern at a news briefing.
"For Auckland, cabinet will review the current level 2.5 settings at our meeting on Monday the 21st of September with a view to increase gathering limits for Auckland if we are in a similar position for containing the cluster," she said.
If that change was agreed, the new measures would come into effect on September 23, according to Ardern.
"As we know more cases will emerge from this cluster's tail, these cases can still continue to pose risks," she warned.
Under the extended restrictions in Auckland, social gatherings are limited to 10 people while businesses can open as long as they follow social distancing guidelines.
Ardern said the cabinet had agreed "in principle" that the rest of New Zealand outside of Auckland will move to level 1 restrictions at 11:59 p.m. on September 21, as long as cases continue to "track as they are and maintaining the containment we have seen."
She also praised New Zealand's testing efforts. "Over 100,000 tests have taken place nationwide that have not shown any spread of the virus to date in other parts of New Zealand, despite the resumption of inter-regional travel," she said.
So far, New Zealand has reported a total of 1,447 coronavirus infections and 24 deaths.
Australia's Victoria state reports lowest daily rise in Covid-19 cases since late June
From CNN's Eric Cheung and Isaac Yee
Victorian Premier Daniel Andrews speaks during a news conference on September 14, in Melbourne, Australia. Daniel Pockett/Getty Images
Australia's Victoria state recorded 35 new Covid-19 cases on Sunday, according to Victoria's Department of Health and Human Services.
This is the state's lowest daily increase in infections since June 26, according to statistics from the department.
The total number of cases confirmed in Victoria now stands at 19,870. Seven deaths were also recorded on Sunday, bringing the total death toll in the state to 730.
Protests: Over the weekend, anti-lockdown protests were held in Melbourne, leading to the arrest of at least 88 people. Video of the demonstrations showed police in riot gear arresting protesters in the streets while onlookers chanted "freedom."
On Sunday night, Victoria also began slowly lifting certain coronavirus lockdown restrictions, according to Victorian Premier Daniel Andrews. In Melbourne, playgrounds and outdoor fitness equipment have been reopened, while those living alone or single parents are allowed to have one other person in their home.
Israel approves second general lockdown as Covid-19 cases surge
From CNN's Oren Liebermann and Amir Tal
Israel approved a second general lockdown on Sunday evening as coronavirus cases surge across the country. The lockdown, which is expected to start Friday afternoon, will see the country return to many of the same severe restrictions of the first lockdown back in April.
Schools, restaurants (except delivery), and entertainment venues will all close, as well as other businesses, for an initial period of three weeks. The public sector will operate with a limited workforce, while private sector businesses can operate as long as non-employees do not enter the workspace.
People will be required to stay within 500 meters of their home. Emergency services, pharmacies and food stores will remain open. Outdoor gatherings will be limited to 20 people, while indoor gatherings will be limited to 10.
Restrictions will be eased once Israel records a sharp decline in infection rates, though no number has been put on what might constitute such a decline.
At a cabinet meeting earlier Sunday, Israeli Prime Minister Benjamin Netanyahu said the country's coronavirus czar had raised "a red flag regarding the ability of the health system to handle the challenges that are upon us, and (thus) the need to take the necessary steps as a result."
By the numbers: Netanyahu announced the lockdown after coronavirus cases surged last week, hitting a new daily high of 4,217 cases in 24 hours on Thursday, the third straight day with more than 4,000 new cases recorded.
The number of patients in serious condition has also steadily climbed, reaching a high of 513 serious cases and 138 on ventilators as of Saturday.
Analysis: Trump ignores science at dangerous indoor rally
Analysis from CNN's Stephen Collinson
US President Donald Trump offered a glaring new example of his refusal to put medical science before politics with a large indoor rally Sunday night that made a mockery of social distancing, while the pandemic he mismanaged has now claimed more than 194,000 American lives.
The event in Nevada -- his second rally in the state in as many days -- did not only risk the health of those present, thousands of whom were packed together inside a manufacturing facility in defiance of the state's ban on local gatherings of 50 people or more. It also has the potential to turn into a super spreader event that could seed Covid-19 outbreaks in the wider community.
Trump hadn't held an indoor rally in nearly three months, since his last one, in Tulsa, Oklahoma, after which the city saw a surge in cases and multiple campaign staffers along with Secret Service agents tested positive for the virus.
The jarring scenes of the indoor event clashed with footage from the first weekend of NFL games that went ahead in cavernous empty stadiums, reflecting how almost alone the President, who might be expected to set an example, is responsible for the most dangerous breaches of his own government's coronavirus recommendations.
Rare precautions: CNN's Brian Stelter reported that major television networks, including CNN, decided not to send their crews and correspondents into the rally for their own safety. It's not unusual for media companies to take steps to shield their employees in war zones abroad, but such precautions are exceedingly rare on home soil.
Retrieved from: https://edition.cnn.com/world/live-news/coronavirus-pandemic-09-14-20-intl/index.html
Coronavirus pandemic fuelling plant poaching in Philippines, say officials
Mon 14 Sep 2020 08.42 BSTLast modified on Mon 14 Sep 2020 08.43 BST
A train in Manila during the Philippines' lockdown, which was one of the strictest in the world. Photograph: Ted Aljibe/AFP/Getty Images
Officials in the Philippines say the coronavirus pandemic is fuelling a new problem in the country: a surge in plant poaching.
The country's lockdown earlier this year, one of the strictest in the world, helped drive demand for greenery among Filipinos who were longing for nature. Though restrictions have since been eased, the craze for gardening has continued, and officials say sellers are digging up endangered species from the country's mountains and forests.
Illegal traders were "having a fiesta because the market is bigger and prices are more attractive", Rogelio Demallete, an ecosystem specialist at the country's Biodiversity Management Bureau, told Bloomberg.
Carnivorous pitcher plants and bantigue trees, used to cultivate bonsai, had become especially popular, he said.
Officials have vowed to crack down on poachers, promising to step up patrols of forests and warning that people could face hefty fines, and jail sentences of up to 12 years if they collect wild plants that are classified as critically endangered.
The Philippines' rich and diverse habitats, which are thought to contain at least 70% of the world's flora and fauna species, face threats ranging from mining and logging to development.
Over recent months, entrepreneurs and workers who lost their incomes during the pandemic have begun selling plants in order to make ends meet. Demand for house plants is especially high in Manila, one of the world's most densely populated cities.
The capital and surrounding regions, which were under strict lockdown between mid-March and June, face partial restrictions until the end of September. Such measures limit non-essential movement, while social gatherings are banned.
This month, the Philippine Daily Inquirer newspaper reported that the quarantine measures had fuelled huge increases in plant prices, and cases of theft. Amor Alcantara, the owner of the garden store Ms Potts and Plants in Rizal, said that about 9,000 Philippine pesos' (£145) worth of dwarf anthuriums had been stolen from her garage. "For me, it's like having a 'plantdemic,'" she told the newspaper.
Retrieved from: https://www.theguardian.com/world/2020/sep/14/coronavirus-pandemic-fuelling-plant-poaching-philippines
Yoshihide Suga to be Japan's prime minister after winning party vote
Justin McCurry in Tokyo
Mon 14 Sep 2020 07.36 BST
Yoshihide Suga has been elected as the new leader of Japan's ruling party, and will officially become prime minister on Wednesday. Photograph: Kim Kyung-Hoon/Reuters
Yoshihide Suga is poised to become Japan's prime minister after he was comfortably elected to lead the ruling party following the resignation of Shinzo Abe.
Liberal Democratic party (LDP) MPs from both houses of parliament and representatives from prefectural party chapters voted overwhelmingly for Suga, with the Abe loyalist emerging from the poll on Monday with 377 of the 534 votes, well ahead of Fumio Kishida, a former foreign minister, with 89 votes, and Shigeru Ishiba, a former defence minister, with 68.
Suga, who has been the public face of the Abe administration during almost eight years as the government's top spokesman, will officially become prime minister after the LDP-controlled lower and upper houses vote on his appointment on Wednesday.
The 71-year-old son of a strawberry farmer in rural northern Japan quickly emerged as the favourite to replace Abe, who announced his resignation last month on health grounds, after securing the support of major LDP factions.
Analysts said Suga also benefited from the controversial decision to limit votes to MPs and local chapter delegates, and exclude more than 1 million rank-and-file members, among whom Ishiba had consistently come out top in opinion polls.
Suga's most urgent task will be to sustain a recent fall in daily coronavirus cases while attempting to steer the world's third-biggest economy out of a prolonged recession, worsened by the pandemic.
He must also work with Tokyo organisers and the International Olympic Committee to devise a plan to rescue next year's summer event, which has already been postponed for a year due to the coronavirus outbreak.
Suga will be confronted with issues Abe failed to address during his long period in office, including Japan's ageing population, low birthrate and poor record on gender equality.
Suga, who has admitted he lacks diplomatic experience, is widely seen as the Abe continuity candidate, a label he did little to dispel during his leadership bid. His predecessor's economic policy – a combination of huge government spending, ultra-easy monetary policy and structural reforms – would remain untouched, he said ahead of the vote.
Suga's landslide victory has fuelled speculation that he could attempt to capitalise on his popularity with a snap election next month to boost his chances of winning a full three-year term when the LDP holds a leadership vote next September.
Taro Aso, the finance minister, was the latest senior LDP figure to suggest that a general election was imminent. "The next administration will likely face criticism for being formed without a public mandate," Aso said in a speech on Sunday, according to the Kyodo news agency.
"If that's the case, I feel like (the new prime minister] is going to dissolve the lower house."
Suga has refused to be drawn on the prospect of an early election, telling reporters at the weekend that his priority was striking a balance between preventing fresh Covid-19 outbreaks and encouraging economic activity.
Retrieved from: https://www.theguardian.com/world/2020/sep/14/yoshihide-suga-to-be-japan-prime-minister-after-winning-party-vote
Covid in Yemen: The city where all the doctors fled - except one
8 hours ago Section BBC News Subsection Middle East
During the height of the pandemic in Yemen, there was only one functioning hospital in the city of Aden, which is home to more than a million people.
Afraid of Covid-19 and with barely any PPE available, most doctors fled - leaving Dr Zoha as the only doctor left in the city willing to treat Covid patients.
Nearly six months since the virus spread in Yemen, the BBC is the first international broadcaster to reach the country to see how people are dealing with the pandemic.
Retrieved from: https://www.bbc.com/news/av/world-middle-east-54034807