Covid-19 news update Sep/11- World Traditional Medicine Forum
Date:09/11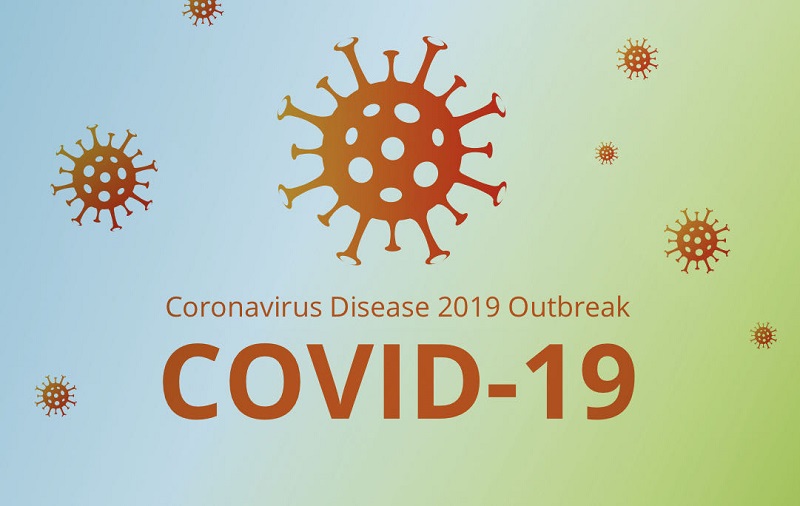 Country,
Other

Total
Cases

New
Cases

Total
Deaths

World

28,317,677

+302,593

913,292

6,588,163

+38,811

196,328

4,559,725

+96,760

76,304

4,239,763

+40,431

129,575

1,046,370

+5,363

18,263

710,067

+7,291

30,344

694,664

+7,808

22,275

647,507

+4,647

69,095

644,438

+2,007

15,265

554,143

+10,764

29,699

524,198

+11,905

10,907

428,669

+1,642

11,781

395,488

+2,063

22,798

358,138

+2,919

41,608

353,944

+9,843

30,813

332,970

+1,892

4,634

323,720

+708

4,189

299,855

+196

6,365

286,455

+1,512

6,895

283,180

+1,597

35,587

278,418

+4,597

7,814

258,107

+1,758

9,419

248,947

+3,821

4,066

207,203

+3,861

8,456

145,612

+2,582

3,023

145,526

+4,429

1,077

134,924

+630

9,163

123,345

+1,037

7,146

121,052

+206

205

113,206

+1,040

10,749

106,584

+86

1,634

Dominican

101,716

+779

1,926

100,557

+154

5,590

99,715

+673

2,127

99,684

+1,380

4,065

92,822

+740

556

89,691

+550

9,917

88,337

+398

762

86,194

+314

5,843

85,153

+7

4,634

80,306

+684

2,918

79,767

+1,889

1,491

78,511

+823

6,249

76,911

+930

398

73,591

+189

732

73,221

+495

1,406

72,453

+506

2,159

65,597

+379

2,044

62,578

+878

974

62,126

+585

1,852

58,207

+757

207

57,823

+1,072

460

57,229

+63

27

55,829

+197

1,075

52,549

+1,325

567

50,465

+1,246

317

47,488

+272

1,591

45,473

+543

370

45,326

+174

906

45,313

+125

283

44,684

+71

1,061

41,704

+560

1,106

37,874

+142

556

35,603

+143

612

32,413

+1,377

448

32,136

+58

729

31,247

+664

748

30,360

+196

1,781

28,664

+745

198

26,688

+86

774

26,513

+48

788

25,631

+605

485

22,437

+560

219

21,743

+155

346

20,939

+477

339

20,009

+161

415

18,924

+317

629

18,869

+54

119

17,598

+163

706

15,624

+104

208

15,414

+121

637

14,150

+48

293

13,437

+0

833

13,214

+102

300

12,917

+291

208

12,452

+372

297

11,867

+121

265

10,860

+156

324

10,343

+19

262

10,191

+476

630

9,628

+45

128

9,462

+44

63

9,256

+148

96

8,939

+40

72

8,900

+66

31

8,469

+39

337

7,453

+24

222

7,088

+65

124

6,222

+128

114

5,882

+465

99

5,655

+2

176

5,066

+178

37

4,994

+58

98

4,914

+12

99

4,747

+11

62

4,551

+92

106

4,479

+19

22

4,477

+30

93

4,291

+190

48

3,454

+7

58

3,437

+114

38

3,416

+65

147

3,389

+77

135

2,819

+89

16

2,204

+42

14

1,792

+4

24

1,517

+3

22
Retrieved from: https://www.worldometers.info/coronavirus/
WHO program to speed access to vaccines but it needs more money
World Health Organization (WHO) Director-General Tedros Adhanom Ghebreyesus attends a press conference at the WHO headquarters in Geneva, Switzerland, on July 3. Fabrice Coffrini/Pool/AFP/Getty Images
A World Health Organization program aimed at speeding global access to coronavirus tests, treatments and vaccines needs $35 billion, director general Tedros Adhanom Ghebreyesus said Thursday.
The Access to Covid-19 Tools (ACT) Accelerator, launched in April, is a partnership with organizations including the European Commission, to "catalyze the development of and equitable access to vaccines, diagnostics and therapeutics," Tedros said.
But it needs more funding.
And the program is threatened by bilateral vaccine deals and vaccine nationalism, he said.
"We need to rapidly scale up our clinical trials, manufacturing, licensing and regulation capacity so that these products can get to people and start saving lives," Tedros said.
European Commission President Ursula von der Leyen said new solutions were needed "for prevention, testing and treatment of Covid-19."
"We all know we need them fast. We need them for all those in need, anywhere," she said. "And we need them on affordable conditions."
India again reports the most new coronavirus cases anywhere in the world
From CNN's Swati Gupta in New Delhi
A health workers collects swab samples from people for coronavirus testing at a hospital in Ghaziabad, India, on September 9. Sakib Ali/Hindustan Times/Getty Images
India reported a new highest daily increase today with 96,551 new Covid-19 cases, according to the Ministry of Health and Family Welfare.
This is the second day in a row India has reported the highest number of new coronavirus cases registered by a single country, according to John Hopkins University data.
As of Friday morning, India's total number of confirmed cases stands at 4.56 million. Out of the nation's total, about 943,480 are active cases. The total number of recovered patients is more than 3.5 million, the ministry said.
India's death toll from the virus is 76,271, according to the Health Ministry.
More than 54 million samples have been tested to date, the Indian Council of Medical Research said.
Birx says she'll get a Covid-19 vaccine and would advise Trump to get one too
From CNN Health's Shelby Lin Erdman
Dr. Deborah Birx, coronavirus response coordinator for the White House Coronavirus Task Force, speaks after a White House Coronavirus Task Force briefing at the Department of Health and Human Services in Washington, DC, on June 26. Joshua Roberts/Getty Images
White House Coronavirus Task Force coordinator Dr. Deborah Birx said she'll "absolutely" get a coronavirus vaccine right away when one is approved, if she's eligible.
"The reason I said if I'm eligible is because the first vaccines that come off, we're getting advice on who best to use those on because obviously we want it to be for the people who need it the most," she said in an interview with WTVD during a visit to Raleigh, North Carolina.
"We're going to have lots of vaccine in January and February, but in October, November and December, there'll be less vaccine available," she said. "It's very important that the people who need it the most are prioritized."
"So, if I am eligible, I would. I always get my flu shot," Birx said.
She also said she'd recommend President Trump get one, too.
"Absolutely. I give the same advice to any person not matter if they're president, vice president or my parents."
Mexico reports nearly 5,000 new Covid-19 cases
From CNN's Natalie Gallón in Mexico City and Samantha Beech in Atlanta
A worker gets his temperature taken prior to being tested for Covid-19 in Mexico City, on Thursday, September 10. Rebecca Blackwell/AP
Mexico's Health Ministry reported 4,857 new Covid-19 cases and 554 new virus-related deaths on Thursday.
That brings the total number of cases confirmed in the country to 652,364, including at least 69,649 fatalities.
The latest figures come as Mexico's government responded to the pausing of the AstraZeneca vaccine trial.
What happened: The company put global trials of its coronavirus vaccine on hold this week over an unexplained illness in one of the volunteers. Mexico was a participant in the phase 3 trials of that vaccine candidate and is still offering volunteers for other vaccine trials.
The reaction: Mexico's Foreign Secretary Marcelo Ebrard said in a statement Thursday that Mexicans can be "assured" of a vaccine against the coronavirus in future. "We are not betting -- as we say -- all the eggs in one basket," he said, adding that Mexico is involved in several vaccine projects.
Mexico has the world's fourth-highest coronavirus death toll after the United States, Brazil, and India, according to Johns Hopkins University. It is ranked seventh by JHU, in terms of the highest Covid-19 case numbers in the world.
Retrieved from: https://edition.cnn.com/world/live-news/coronavirus-pandemic-09-11-20-intl/index.html
Coronavirus: Israel considers nationwide lockdown as cases spike
Israel's cabinet is to consider whether to impose a nationwide lockdown, as the country struggles to halt a steep rise in coronavirus infections.
The health ministry reported 3,904 new cases on Wednesday, a new daily record that brought the total to 142,582. The death toll also rose by 11 to 1,054.
A week of overnight curfews and school closures began on Tuesday in 40 "red" areas with the highest infection rates.
But health officials are reportedly now recommending a month-long lockdown.
Israeli media said the proposed lockdown could take effect on Thursday - a day before the Jewish New Year festival of Rosh Hashanah - and include the closures of schools, restaurants, shopping malls, markets and event venues.
Another option under consideration is a so-called "breathing" closure in which businesses would close for weeks but movement would be less curtailed.
Israel was lauded in the spring for tackling the epidemic with early action that contained the spread of infection and saw a very low death rate compared to other countries.
Now the government is coming in for widespread criticism for losing control. A top scientist warned on Thursday that a crisis is "within touching distance" at some hospitals.
On Wednesday, 474 Covid-19 patients were seriously ill in hospital, while more than 1,000 people have died with the virus since the outbreak started.
The cabinet recently imposed school closures and new night-time restrictions in the worst affected towns.
Prime Minister Benjamin Netanyahu has said his government is doing "everything to maintain the economy and safeguard health and lives".
Israel has experienced a resurgence of Covid-19 cases since May, when it eased the nationwide lockdown imposed at the start of the pandemic.
Last week, the country reported the highest rate of new infections per capita in the world, according to data from Johns Hopkins University in the US.
The cabinet had been expected on Sunday to approve the imposition of full lockdowns in 10 areas with the worst outbreaks, in line with a reported recommendation by the government's coronavirus tsar, Prof Ronni Gamzu.
But religious parties in the governing coalition opposed such a move, which would have affected four predominantly ultra-Orthodox Jewish communities.
The mayors of those four areas warned Mr Netanyahu that they would stop co-operation with authorities if the lockdowns were imposed, while Interior Minister Arye Dery told the prime minister to impose a nationwide lockdown instead.
Benjamin Netanyahu says he is doing everything to maintain the economy and safeguard lives
The cabinet subsequently announced that overnight curfews would be imposed in 40 "red" cities and towns with high infection rates - a decision that Mr Netanyahu said was "well considered, responsible and committed to reality".
But with Rosh Hashanah approaching and the daily number of cases continuing to rise, Prof Gamzu is reportedly urging ministers to take further action.
The finance ministry is said to oppose a full lockdown because of the impact on businesses still reeling from the last one in the spring.
Retrieved from: https://www.bbc.com/news/world-middle-east-54091894
Impact of Covid slowdown on CO2 in the atmosphere 'not even a blip', Australian scientist says
Thu 10 Sep 2020 21.51 BST
By early June, emissions had mostly returned to the levels of the same period in 2019, a UN report found
Analysis of fossil fuel burning found emissions hit their lowest daily rate in April but as economies have re-opened, emissions are returning to the same levels as last year, according to a UN report. Photograph: John MacDougall/AFP/Getty Images
The Covid-19 pandemic will deliver an unprecedented annual drop in global greenhouse gas emissions of up to 7% by the end of 2020, but the slowdown's impact on the atmosphere will be almost imperceptible, according to a major report led by the United Nations.
Analysis of fossil fuel burning found emissions hit their lowest daily rate in April but by June – as economies began to open up again – emissions were returning to the same levels seen the previous year.
Dr Pep Canadell, from Australia's CSIRO climate science centre and one of the report's authors, said by the close of 2020 the pandemic's impact on slowing emissions would be at least twice that of the 2007 global financial crisis, when economic activity dropped.
"For this year, what this means for the concentrations of CO2 in the atmosphere fundamentally, is nothing," Canadell told Guardian Australia.
"That's because we put 42bn tonnes of CO2 into the atmosphere last year so even three per cent less means we are still loading the atmosphere so heavily that this is not even a blip."
The United in Science report was launched Wednesday in Geneva by the UN secretary general, António Guterres, who said recovery from the pandemic needed to be turned into an opportunity to tackle the climate crisis.
Using analysis of global emissions up to June, the report found 2020 would see a drop of between 4% and 7% based on 2019 levels.
The report, coordinated by the UN's World Meteorological Organization, said: "Although such a drop appears to be unprecedented, the amount emitted at peak confinement was still equivalent to emissions in 2006, just a decade and a half ago."
In early April, daily global emissions from fossil fuels were down 17% compared to the average for the previous year.
By early June, the report said emissions had mostly returned to the levels of the same period in 2019, "showing the rapid return of emissions, as many countries loosened their confinement restrictions."
The amount of CO2 in the atmosphere is growing at about three parts per million each year.
The drop in emissions for 2020 would translate to a drop of 0.23 ppm at most, which the report said was well within the changes seen year to year from natural factors.
In a statement, WMO secretary general Prof Petteri Taalas said: "Greenhouse gas concentrations - which are already at their highest levels in 3 million years - have continued to rise."
He said the years 2016 to 2020 was likely to be the warmest five-year period on record, adding: "This report shows that whilst many aspects of our lives have been disrupted in 2020, climate change has continued unabated."
Canadell, the executive director of the Global Carbon Project, told Guardian Australia the emissions fall would be unprecedented, even compared to a 1.5% drop experienced from the global financial crisis.
But he said if the economic crisis sparked by the pandemic was to continue and more countries entered recession the world could see sustained falls of emissions for several years.
He said: "We may have peaked with emissions last year, and then this year we have a decline. We could ride the wave all the way to zero over the next few decades."
Canadell said the fall in emissions in 2020 and further potential drops could prompt governments to react in two different ways.
Some governments may become complacent, whereas others could see the economic recovery as a chance to further mitigate greenhouse gas emissions.
If governments did not take active steps to build cleaner economies then greenhouse gas emissions could surge as economies emerged from recession. "There's opportunity and risk as we go forward," he said.
The report also summarised the world's changing climate and major impacts over recent years.
Between 2020 and 2024, there was a one-in-four chance of the world experiencing a year when global average temperatures were 1.5C above pre-industrial levels.
The three biggest economic losses on record from wildfires had occurred in the last four years. The underlying heat that drove fires in the Arctic region in early 2020 was at least 600 times more likely because of caused climate change, the report said.
Every year from 2016 to 2020 had seen the Arctic left with below-average levels of sea ice at the end of each summer. Arctic sea ice in July 2020 was the lowest on record for that month.
Loss of ice from ice sheets connected to land in Antarctica and Greenland was continuing to push sea levels higher, the report said.
Retrieved from: https://www.theguardian.com/environment/2020/sep/11/impact-of-covid-slowdown-on-co2-in-the-atmosphere-not-even-a-blip-australian-scientist-says