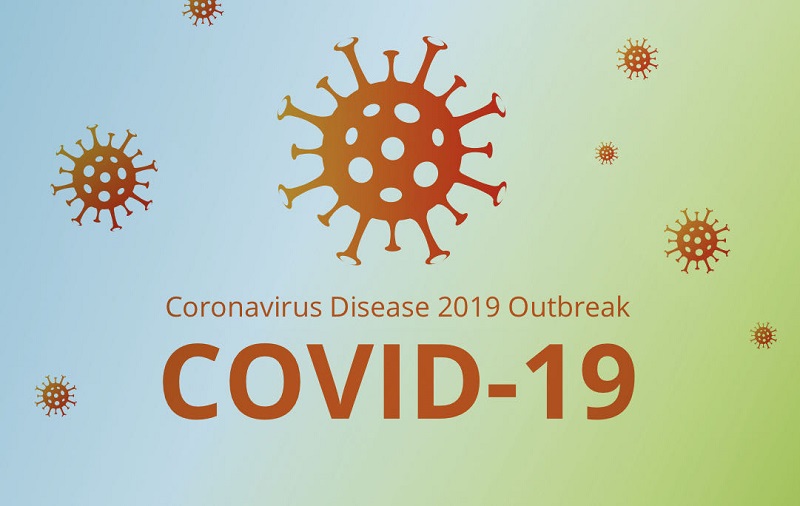 Retrieved from: https://www.worldometers.info/coronavirus/
White House says 92% of federal workers have had at least one vaccine dose
By Diane Bartz
A woman receives a COVID-19 vaccine at a clinic in Philadelphia, Pennsylvania, U.S., May 18, 2021. REUTERS/Hannah Beier/File Photo
A total of 92% of U.S. federal workers have received at least one dose of a COVID-19 vaccine, in compliance with the administration's mandate, the White House Office of Management and Budget (OMB) said Wednesday.
Overall, 96.5% of the 3.5 million federal workers were considered to be in compliance with the administration's mandate because they either were vaccinated or had an exemption request either granted or under consideration.
"This sends the clear message to businesses to move forward with similar measures that will protect their workforce, customers, and communities," White House spokesman Kevin Munoz tweeted.
The Department of Agriculture and Social Security Administration lagged among U.S. federal agencies whose employees have received at least one COVID-19 shot, at 86.1% and 87.7, respectively, the White House OMB said.
The U.S. Agency for International Development led federal agencies among those tallied in reporting that its employees have had at least one COVID-19 shot at 97.8%, the OMB said.
The figures suggest relatively high vaccination rates for federal employees compared with the U.S. population as a whole, and underscore the Biden administration's effort to get every American inoculated in a drive to bring COVID-19 under control.
A total of 82.1% of Americans aged 18 or older have received at least one COVID-19 vaccination dose, according to the latest U.S. Centers for Disease Control and Prevention data.
At the Defense Department, 93.4% of employees, including civilians and active duty personnel, have received at least one shot of the vaccine, according to the OMB tally.
The Department of Health and Human Services said on Wednesday that 96.4% of its more than 88,000 employees are vaccinated and 95% are fully vaccinated, meaning they are at least two weeks past a two-dose or one-dose vaccine.
The White House has told agencies that for federal employees not in compliance, agencies should begin "a brief period of education and counseling" to last five days. If employees do not "demonstrate progress toward becoming fully vaccinated," that "should be followed by a short suspension" of no more than 14 days. If an employee gets a first shot, agencies are directed to halt any disciplinary action.
The White House has said that if a federal employee has an exemption request pending and it is ultimately denied, they will get another two weeks from that point to get a first shot.
Retrieved from: https://www.reuters.com/world/us/white-house-says-965-federal-workers-have-complied-with-vaccine-mandate-2021-11-24/
France to announce COVID-19 booster shots for all adults
A medical worker talks to a patient at a coronavirus disease (COVID-19) vaccination center in Ancenis-Saint-Gereon, France, November 17, 2021. REUTERS/Stephane Mahe
France is expected to announce that COVID-19 booster shots will be made available to all adults as well as stricter rules on wearing face masks and more stringent health pass checks to curb a new wave of infections, French media reported.
Health Minister Olivier Veran is due to hold a press conference at midday on Thursday.
President Emmanuel Macron's government on Wednesday said it would focus on tougher social distancing rules and a faster booster shot programme and that it wanted to avoid the lockdowns being imposed once more by some other European countries.
BFM TV and daily newspaper Le Figaro were amongst the local media which detailed the government's strategy for combating the fast-spreading new wave of infections.
The delay between full vaccination and a booster shot would be reduced to five months from six month and PCR tests for the non-vaccinated will only be valid for one day, BFM and Le Figaro said.
Booster shots will progressively become a requirement for a valid health pass, required in France to enter restaurants, cafes, cinemas and museums among other public venues.
Health ministry officials were not immediately available for comment.
France reported 32,591 new COVID-19 cases on Wednesday, while the number of COVID patients in intensive care approached the 1,500 threshold.
Retrieved from: https://www.reuters.com/world/europe/france-announce-covid-19-booster-shots-all-adults-media-2021-11-24/
Italy tightens screws on COVID unvaccinated, extends shot mandate
By Angelo Amante and Gavin Jones
Visitors shop at stalls of Trento's Christmas market during its opening weekend, despite fears of growing coronavirus disease (COVID-19) infection cases in Trento, Italy, November 21, 2021, in this screengrab taken from a video. REUTERS/Matteo Berlenga
Italy on Wednesday tightened the screws on people unwilling to take an anti-COVID vaccine, sharply restricting access to an array of services and making vaccines mandatory for a wider group of public sector workers.
Italy acted as much of Europe is increasing restrictions to try to grapple with a new wave of the pandemic.
Under the Italian measures, which will come into force from Dec. 6, unvaccinated people will not be able to enter venues such as cinemas, restaurants and sports events, Prime Minister Mario Draghi's government said in a statement.
"We are seeing the situation in bordering countries is very serious and we also see that the situation in Italy is gradually but constantly getting worse," Draghi told reporters after the cabinet approved the new rules.
"We want to be very prudent to try to safeguard what Italians have achieved in the last year," Draghi said, stressing the need to avoid a full-blown lockdown against the coronavirus that in 2020 caused Italy's steepest post-war recession.
The government extended mandatory vaccination, already in force for healthcare workers, to all school staff, police and the military, beginning from Dec. 15.
In addition, third doses of the vaccine, so-called "boosters", currently available to those over 40 years of age will be made available to everyone over the age of 18.
The measures tighten the requirements for a Green Pass, a certificate that allowed the vaccinated access to various leisure activities and services, to exclude people who have received a negative test in the past 48 hours but have not had a COVID-19 shot.
Most of these steps were widely anticipated following comments by ministers in recent days, but in a surprise move the government also decided to make the Green Pass mandatory for use on urban public transport.
This will be challenging to enforce, given the crowded rush-hour conditions of Italy's buses and metros. For access to public transport the Green Pass will be available to those with a negative test, not just the vaccinated, the government said.
Retrieved from: https://www.reuters.com/world/europe/italy-restrict-access-unvaccinated-indoor-venues-sources-2021-11-24/
European health agency calls for Covid restrictions to avoid a bleak winter
People waiting to register for Covid vaccinations in Vienna on Tuesday, the second day of Austria's national lockdown to combat soaring coronavirus infections.Credit...Vadim Ghirda/Associated Press
The burden on national health systems in Europe from Covid will be "very high," in December and January unless governments ramp up prevention efforts, the European Center for Disease Prevention and Control warned on Wednesday.
European governments should accelerate their vaccination rates, administer booster shots and reintroduce restrictions, Andrea Ammon, the E.C.D.C. director said in a statement. "And all those three things have to be done now," she said. "This is not pick and choose."
About 66 percent of the European Union's total population has been fully inoculated, according to the E.C.D.C. data. This leaves "a large vaccination gap that cannot be bridged rapidly and gives ample room for the virus to spread," Ms. Ammon said.
Recommended restrictions could include wearing face masks, working from home, keeping a safe distance and reducing social interactions. Lockdowns are like an "emergency brake," Ms. Ammon said, used when "you want to bring down a very high case number in a short period of time."
Asked whether seasonal festivities should be canceled, Ms. Ammon replied: "We still have some time until Christmas. But if the situation doesn't get better, it might mean that these measures should be taken over Christmas as well."
On Wednesday, Italy announced new restrictions for the unvaccinated, barring them from dining indoors in restaurants and bars; attending shows, sport events and public ceremonies; and entering nightclubs.
The E.C.D.C. also recommended that booster doses should be "considered" for all adults, with a priority given to those above 40 years old. On Tuesday, Italy allowed vaccinated people to get a booster shot five months after the second shot of their initial vaccination. On Wednesday, Portugal's health secretary said the country would give booster shots to a quarter of its population by the end of January, Reuters reported.
Europe has seen a sharp spike in the number of new infections, hospitalizations and deaths in recent weeks, prompting governments to impose new restrictions, including a lockdown in Austria, one of the first in Western Europe since vaccines became available.
Over the weekend, tens of thousands of Europeans across the continent protested, sometimes violently, against vaccine mandates and new restrictions, and on Wednesday, more than 1,000 people protested in the Ukrainian capital, Kyiv, according to The Associated Press.
Retrieved from: https://www.nytimes.com/2021/11/24/world/europe/europe-covid-restrictions.html
A vaccine veteran in New Mexico is hitting the road again
By Sophie Kasakove and Paul Ratje
Pharmacist Uri Bassan grabs a dose of the Pfizer vaccine at an Albertsons Pharmacy in the South Valley of Albuquerque, New Mexico in August.Credit...Paul Ratje for The New York Times
Since the first doses of Covid vaccines arrived in New Mexico last December, Uri Bassan, a pharmacist, has traveled the state to bring vaccines to those hardest to reach; nearly a quarter of the population lives in rural areas.
From the desert plains of the southeast to the snow-covered northern mountains, Mr. Bassan and a team of Medical Reserve Corps volunteers set up mobile clinics in all kinds of places — fire stations, motels, even his own backyard. Between December 2020 and May of this year, Mr. Bassan and his team logged more than 19,000 miles to administer 41,794 vaccines.
Now, with the state's seven-day average of new cases up by 90 percent since October, he is rushing back into the fray, administering as many as 700 shots at a single event. "To me, it feels like the beginning all over again," he said.
Despite improvements in the vaccine distribution infrastructure, Mr. Bassan said, the need is overwhelming. "We used to take the kids to the zoo in the minivan, with the strollers and the diaper bag," said Mr. Bassan, a father of four. "Now the minivan has turned into a cargo van — it's full of containers and syringes and Band-Aids.
Retrieved from: https://www.nytimes.com/live/2021/11/24/world/covid-vaccine-boosters-mandates/new-mexico-vaccines
Summary
Here's a round-up of the day's leading Covid stories:
· Novavax is expected to be approved as a fourth Covid vaccine inUK. Trials show the protein-based jab causes fewer side-effects. The British government has so far ordered 60m doses.
· Covid cases surge 23% in Americas, mostly in North America, the Pan American Health Organization (PAHO) said.
· US air travel is set to be busiest since pandemic began due to Thanksgiving.
· Germany's next chancellor seeks targeted vaccine mandate. German Social Democrat Olaf Scholz called on Wednesday for vaccinations to be made compulsory for targeted groups.
· Scientists say a new Covid variant that carries an "extremely high number" of mutations may drive further waves of disease by evading the body's defences.
· Italy unveiled new Covid measures banning the unvaccinated from numerous venues, extending compulsory vaccination and expanding booster shots to all adults.
· Portugal's health secretary pledged to give Covid booster shots to a quarter of the population by the end of January to tackle the "pandemic storm that has not yet passed".
· The World Health Organization director-general has declared that Europe is once again at the epicentre of the pandemic and warned that "no country or region is out of the woods".
· Countries should consider implementing mandatory Covid vaccination, the director of World Health Organization (WHO) Europe said today.
· France is to announce new Covid measures as infections surge across the country.
Retrieved from: https://www.theguardian.com/world/live/2021/nov/25/covid-news-live-germany-death-toll-passes-100000-vaccines-giving-people-false-sense-of-security-who-says