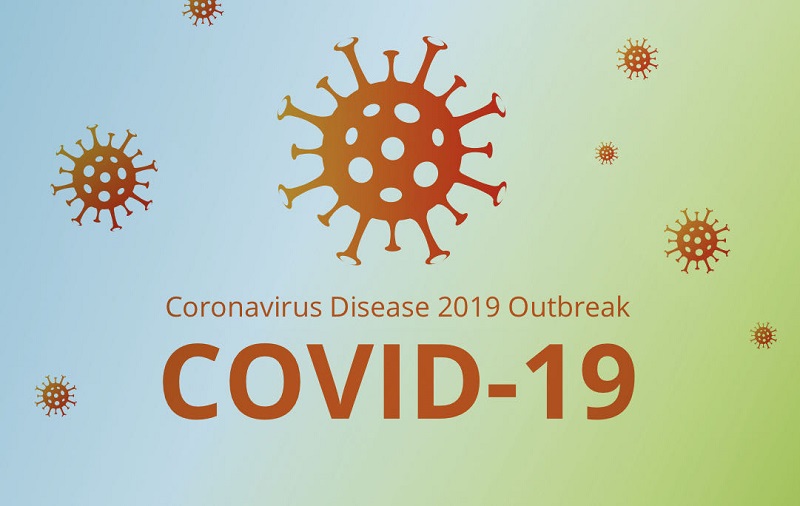 Country,
Other

Total
Cases

New
Cases

Total
Deaths

World

174,734,464

+360,991

3,762,350

34,242,866

+13,542

613,052

29,088,176

+91,227

353,557

17,038,260

+52,448

477,307

5,719,937

+6,018

110,137

5,300,236

+6,609

48,341

5,145,843

+9,977

124,496

4,528,442

+6,049

127,854

4,235,592

+1,896

126,690

4,008,771

+31,137

82,667

3,712,595

+2,254

90,084

3,711,027

+3,504

80,309

3,611,602

+18,586

92,923

2,980,116

+8,846

81,362

2,875,729

+400

74,255

2,434,562

+881

228,838

2,216,654

+1,602

51,333

1,987,933

+2,934

187,157

1,869,325

+6,294

51,992

1,704,058

+4,209

57,183

1,665,846

+1,419

17,695

1,663,998

+386

30,200

1,440,417

+5,533

30,104

1,395,410

+1,264

25,791

1,280,773

+4,777

22,064

1,233,240

+4,119

16,589

1,079,154

+202

31,155

1,071,271

+469

25,041

935,013

+1,383

21,376

853,632

+598

17,037

815,282

+2,322

12,913

806,206

+117

29,883

763,891

+1,278

13,645

741,101

+599

9,549

714,054

+214

6,930

647,322

+243

10,647

627,652

+5,566

3,536

595,364

+3,870

8,098

587,244

+2,205

1,704

541,801

+173

7,774

522,003

+473

9,187

459,968

+1,261

7,488

432,985

+246

20,831

419,859

+178

17,860

411,534

+1,368

12,331

401,019

+597

2,929

395,832

+768

4,096

390,546

+95

12,423

389,994

+2,832

15,082

383,733

+882

6,408

379,131

+3,135

10,145

358,183

+1,433

13,126

357,786

+178

8,096

350,428

+1,023

4,951

334,849

+102

4,947

333,820

+1,900

4,251

322,978

+4,195

4,749

320,257

+1,581

1,801

310,544

+311

3,520

302,988

+1,004

3,672

287,325

+377

2,520

276,761

+217

4,318

273,175

+151

4,220

269,527

+773

15,437

265,097

+271

4,941

263,836

+1,581

8,331

255,652

+220

4,391

255,541

+40

6,141

253,879

+1,279

1,161

245,300

+1,679

2,750

242,377

+551

6,493

226,648

+1,553

2,434

223,285

+73

4,463

218,980

+182

570

210,661

+2,682

1,844

187,928

+243

3,149

182,548

+2,662

1,297

173,072

+433

3,326

166,918

+102

2,117

151,259

+1,156

1,033

145,091

+454

1,975

144,579

+123

3,228

135,144

+256

2,423

132,397

+13

2,452

131,647

+364

3,537

130,242

+86

1,264

127,254

+188

784

17,041

+255

363

11,064

+5

107

9,158

+175

55
Retrieved from: https://www.worldometers.info/coronavirus/
Europeans' confidence in EU hit by coronavirus response
By Jon Henley
The report from the European Council on Foreign Relations said that many felt the bloc had 'missed an opportunity to prove its worth' during the pandemic. Photograph: Kenzo Tribouillard/AFP/Getty Images
Confidence in the EU's ability to handle crises has taken a hit from Covid-19, a major survey shows, but dissatisfaction with national political systems is even higher and most people still support EU membership and want a stronger, more cooperative bloc.
The report's authors suggested the polling should be a wake-up call for Brussels, warning that while public support for the broader European project remained high in many countries, it was fragile and would not easily survive more disappointment.
Europeans were "making a distinction between the need for cooperation and solidarity at a European level, and their confidence in the EU to deliver", they said, and were unhappy the bloc had "missed an opportunity to prove its worth".
The polling also suggested Brexit had changed Europeans' views of the UK, with the prevailing view now seeing Britain – like the US – as a "necessary partner" to be "strategically cooperated with" rather than an ally, and one in four Germans and one in five French and Spanish respondents considering it as a rival or adversary.
The report, published by the European Council on Foreign Relations (ECFR) on Wednesday, suggested the bloc's poor early response to the pandemic and slow initial vaccine rollout had dealt a heavy blow to confidence in its capabilities.
In half the states surveyed, most respondents had little confidence in the EU or said their confidence had deteriorated, with majorities in France (62%), Italy (57%), Germany (55%), Spain (52%) and Austria (51%) saying the EU project was "broken".
However, disillusionment with national politics was even higher, with 80% of respondents in Italy and Spain, 66% in France, 60% in Portugal, 55% in Poland and 54% in Hungary saying their own domestic political system was "broken".
Moreover, in all of the states bar one, a majority of respondents still felt membership of the EU was "a good thing" for their country (the exception was France, where the largest number of respondents said membership was "neither good nor bad").
The survey revealed a broad sentiment that the 27 members should cooperate more, with majorities in all of the 12 countries surveyed except France and Germany – where there were significant minorities of 47% and 45% respectively – saying the coronavirus pandemic showed a need for greater collaboration.
And despite their frustrations, respondents in eight out of the 12 countries still saw the EU as key to their country's recovery from the coronavirus crisis.
In every country polled, a majority of respondents – headed by Portugal at 91%, Spain on 80%, Italy at 77% and Poland with 68% – said they would like to see the EU adopt a more unified response in future towards global crises and challenges.
A plurality also said they wanted to see the EU playing a more assertive role on the world stage, for example by championing human rights and the rule of law when they are violated in countries such as Turkey and China, while prioritising democratic values and the rule of law within the bloc.
The report's authors, ECFR senior policy fellows Susi Dennison and Jana Puglierin, said there remained broad public consensus for greater European cooperation and collaboration on major international challenges, but it was fragile.
"The fact that two of the EU's largest and most influential states – France and Germany – are the least convinced about the need for European cooperation underlines the urgency with which the EU needs to up its game," the authors wrote.
"Both countries have important national elections coming up in the next year, which may present a challenge for the EU's leaders. Our polling data indicates that the EU has used up its second chances."
They said EU leaders had an opportunity at this summer's G7, Nato and EU-US summits to "reboot the permissive consensus for the European project", but must avoid "institutional over-reach or over-promise".
Instead, they said, they should focus on "playing a role where they can genuinely enhance national governments' efforts, and in which the European public want to see them engaged", such as human rights, the rule of law and democratic values.
Post-pandemic recovery would be critical, they said. "The commission cannot afford to make the same mistakes as it orchestrates the bloc's economic revival," Dennison said. "The recovery fund, by ushering in green, inclusive growth, could be the EU's next success story."
Puglierin added that the data showed Europeans wanted "decisive leadership that prioritises multilateralism, and which advocates and defends their values and interests on the global stage. Senior EU figures would do well to listen and act accordingly. They may not get another chance."
Retrieved from: https://www.theguardian.com/world/2021/jun/09/europeans-confidence-in-eu-hit-by-coronavirus-response
In the U.S., vaccines for the youngest are expected this fall
Skyler Hamm, 12, received his first dose of the Pfizer-BioNTech vaccine while being comforted by his mother, Jessica Metz, during a mass vaccination event for 12- to 15-year-olds in Albuquerque, N.M., last month.Credit...Paul Ratje for The New York Times
Coronavirus vaccines may be available in the fall for U.S. children as young as 6 months, drugmakers say. Pfizer and Moderna are testing their vaccines in children under 12 years, and are expected to have results in hand for children aged 5 through 11 by September.
Compared with adults, children are much less likely to develop severe illness following infection with the coronavirus. But nearly four million children in the United States have tested positive for the virus since the start of the pandemic, according to the American Academy of Pediatrics.
Doctors continue to see rare cases of multisystem inflammatory syndrome in children, a condition linked to Covid-19 that can affect multiple organs, including the heart. Vaccinating children should further contribute to containment of the virus by decreasing its spread in communities.
Pfizer announced on Tuesday that it was moving to test its vaccine in children aged 5 through 12 years. It will begin testing the vaccine in infants as young as six months in the next few weeks.
The company hopes to apply to the Food and Drug Administration in September for emergency authorization of the vaccine for children ages 5 to 11. Results for children aged 2 through 5 could be available soon after that, according to Kit Longley, a spokesman for Pfizer.
Data from the trial for children between 6 months old and 2 years old could arrive in October or November, followed by a potential submission to the F.D.A. shortly thereafter, Mr. Longley added.
The Pfizer-BioNTech vaccine was authorized last month for use in children 12 through 15.
Based on data from an earlier study that assessed safety, Pfizer will give two doses of 10 micrograms each — a third of the dose given to adolescents and adults — to children ages 5 to 11 years, and two doses of three micrograms each to children 6 months to 5 years.
"We take a deliberate and careful approach to help us understand the safety and how well the vaccine can be tolerated in younger children," said Dr. Bill Gruber, a senior vice president at Pfizer.
The study will enroll up to 4,500 children at more than 90 clinical sites in the United States, Finland, Poland and Spain. Pfizer's researchers plan to submit the full data from the trials this summer for publication in a peer reviewed journal.
In March, Moderna began testing varying doses of its vaccine in younger children. That trial aimed to enroll 6,750 healthy children in the United States and Canada. Results are not expected till the end of the summer, and the vaccine's authorization by the F.D.A. will take longer.
"I think it's going to be early fall, just because we have to go down in age very slowly and carefully," Moderna's chief executive, Stéphane Bancel, said on Monday.
The company announced late last month that its vaccine was powerfully effective in 12- to 17-year-olds, and plans to apply to the F.D.A. for authorization in that age group. Last week, Moderna also asked the agency for full approval of its vaccine, rather than the emergency use for which it is currently authorized.
The United States will not be the first country in the world to authorize a coronavirus vaccine for young children. China has approved Sinovac's vaccine for children as young as 3 years old, according to the company's chairman. The approval has not been officially announced.
Retrieved from: https://www.nytimes.com/2021/06/08/health/us-vaccines-children-fall.html
Sinovac says China has approved its vaccine for use in children as young as 3
A medical staff member preparing to administer a dose of the Sinovac vaccine at a university in Qingdao, in China's eastern Shandong Province.Credit...Agence France-Presse — Getty Images
The chairman of the Chinese drugmaker Sinovac said China had approved the company's Covid-19 vaccine for children as young as 3, which would make the country the first in the world to endorse a shot for such young children.
The World Health Organization has cleared both Sinovac's vaccine and one made by another Chinese company, Sinopharm, for emergency use in adults 18 and older. China has kept the coronavirus largely under control in recent months, and schools there have remained open. But in other countries, the availability of effective vaccines for children and adolescents will be crucial for allowing schools to operate more safely.
The United States has authorized the Pfizer-BioNTech vaccine for people 12 and older. Pfizer expects to submit its vaccine for authorization for children as young as 2 in September, the company said during an earnings call last month. Moderna said last month that its vaccine was highly effective in 12- to 17-year-olds, though regulators have not yet endorsed the company's shot for that age group.
In an interview with the state broadcaster China Central Television, Sinovac's chairman, Yin Weidong, said the company's clinical trials involving "hundreds" of people had found that its vaccine was just as safe and effective in people ages 3 to 17 as it was in adults.
After Sinovac reported these results to Chinese regulators, they approved the shot for use in the younger age group, Mr. Yin said. He said the government would ultimately decide when vaccines might start being administered to children.
CCTV cited an unnamed government official who confirmed that the authorities had endorsed the use of Covid vaccines in people as young as 3. Regulators have not officially announced the approval, however.
Retrieved from: https://www.nytimes.com/live/2021/06/08/world/covid-vaccine-coronavirus-mask/sinovac-says-china-has-approved-its-vaccine-for-use-in-children-as-young-as-3
The Philippines opens vaccinations to millions more workers, and other news from around the world
By Jason Gutierrez, Raphael Minder and Yan Zhuang
Workers at the Navotas Fish Port received the Covid vaccine in the Philippines, on Monday.Credit...Aaron Favila/Associated Press
The Philippine government said it would expand its Covid-19 vaccination drive this week by opening up shots to millions more essential workers, as officials sought to step up a sluggish effort and lift the economy.
With more doses arriving from China, Russia and the Covax vaccine-sharing initiative, officials said that the Philippines in the coming months would inoculate more than 35 million people who work outside the home, including medical staff, public transport employees, journalists and others. But so far, the government has only a fraction of the doses it needs to do that.
Carlito Galvez Jr., the leader of the government's coronavirus strategy team, said at a news conference on Monday night that vaccinating these workers was necessary to "drive the economy."
Because they must work outside the home, these workers "are among the most vulnerable to the disease and must be protected, regardless of the industry they belong to," Mr. Galvez said.
About six million people have received at least one vaccine dose in the Philippines, where until now only frontline workers, older people and those with certain medical conditions have been eligible for shots. Many Filipinos have expressed doubts about the safety of the vaccines. Experts say that it could take many more months to inoculate enough of the country's 108 million people to reach herd immunity, if it occurs at all.
The government said that the Philippines has received approximately 9.3 million vaccine doses, and that some shipments had been delayed. Most of the doses are from Chinese drugmaker Sinovac; others in use include the Sputnik V vaccine from Russia and the AstraZeneca and Pfizer shots supplied by Covax.
Mr. Galvez said that more doses were expected to arrive in the coming months, including 15 million more Pfizer doses in the third quarter of the year.
New coronavirus infections in the Philippines have declined from a peak in March and April, but the disease continues to race through the country, especially in outlying provinces. Health officials on Monday reported 71 deaths from the virus, bringing the total death toll to nearly 22,000. The country has recorded more than 1.2 million infections, among the highest totals in Asia.
President Rodrigo Duterte warned that anyone who flouted health protocols could be charged with a criminal offense, noting during a weekly cabinet meeting on Monday that he has seen many people not wearing masks in public. Mr. Duterte, who is known for blustery talk, said that someone who was infected with the coronavirus but did not wear a mask "could be charged with murder."
"If not," he added, "you could also be charged with reckless imprudence."
In other developments around the world:
A two-week lockdown in Melbourne, Australia, will be eased beginning on Friday after outbreaks of the infectious Delta and Kappa coronavirus variants were contained, officials said. Schools and shops in Australia's second-largest city will be allowed to reopen, and residents will be permitted to leave their homes for non-essential reasons. But people will still be barred from having visitors at home, and from traveling more than 25 kilometers, or about 16 miles, from where they live, as concerns linger over possible community spread of the virus. Officials reported just one new case on Wednesday, down from a peak earlier this month, when there were 94 active cases.
Spain reopened its borders on Monday to Americans and other vaccinated visitors from countries that the authorities consider to have a low risk of spreading Covid-19, seeking to shore up the summer tourism that is a pillar of its economy. Visitors from countries that Spain lists as presenting a higher risk, like France and Germany, must now produce only a negative antigen test, rather than the more costly PCR test previously required. Cruise ships will also be able to dock again at Spanish ports.
Retrieved from: https://www.nytimes.com/live/2021/06/08/world/covid-vaccine-coronavirus-mask/the-philippines-opens-vaccinations-to-millions-more-workers-and-other-news-from-around-the-world
Pilots in India plead for better compensation for colleagues who died of Covid
An Air India aircraft delivering vaccines to Nepal in January.Credit...Niranjan Shrestha/Associated Press
NEW DELHI — Amitesh Prasad, a pilot with Air India, came down with Covid-like symptoms in April this year after he flew from San Francisco to the southern Indian city of Bengaluru. He was among the many pilots who had worked on one of India's largest humanitarian missions to bring home stranded residents and transport essential pandemic-related supplies.
He died on May 9, one of at least 17 pilots in India who have died of the coronavirus, according to the Indian Pilots' Guild, a union of about 350 pilots in the country. Almost half of them flew with Air India and the rest with private airlines, including Indigo, Go Air and Vistara, it said.
The Air India pilots had their salaries reduced during the pandemic, their union says, and it points out that many of them came to India's aid when people and vaccines needed to be transported, even though they were not vaccinated themselves.
Now, the country's pilots, especially those working for Air India, the debt-ridden airline controlled by Prime Minister Narendra Modi's government, are asking for better compensation for the families of airline crew members who die of Covid.
On Monday, the Federation of Indian Pilots, a pan-India organization of pilots, filed a public interest lawsuit in the Bombay High Court, seeking better compensation, insurance benefits and vaccination for all airline crew members.
The federation said in its petition that as of February this year, nearly 2,000 Air India staff members had tested positive for Covid-19. More than 500 of them required hospitalization.
"However, there is no scheme for adequate compensation to pilots in case of their demise," the federation said. It added that "there is no insurance scheme or any other such scheme providing safety net to the pilots."
In a letter addressed to the chairman and managing director of Air India last month, the Indian Pilots' Guild said that the country lost three pilots in just a span of five days between April 9 and 14.
It asked the state carrier some pointed questions: "Until how long will our service to the nation be taken for granted considering the pay cut and the lack of recognition of our contribution throughout the pandemic?"
The union said Air India was paying about 500,000 to 1 million rupees ($6,800 to $13,700) as compensation to the family if a pilot died of Covid-19 while performing their duties. The number, it said, was a fraction of what other airlines paid and might be just enough to take care of a deceased colleague's hospital bills. Indigo, a private airline, was paying 50 million rupees or more than $680,000, the union said in one of its letters.
The union said that it had sent repeated requests to the government asking that flight crews be prioritized for vaccinations. In a letter addressed to India's health minister, Dr. Harsh Vardhan, on April 16, the union urged the government to recognize crew members as "essential workers."
"We urge you to vaccinate all aircrew at the earliest," it said.
Two Air India pilots who requested anonymity fearing reprisals from the government said they were frustrated by the way their calls for better compensation and protesting salary cuts had fallen on deaf ears. They also said they feared being exposed to new variants of the virus circulating in other countries while doing their jobs.
Despite all of that, the pilots said they were being paid salaries that were nearly 40 to 70 percent less than what they received before the pandemic. The pay cuts came into effect in April last year as global travel came to a halt.
Hardeep Singh Puri, India's civil aviation minister, has said that the country's Vande Bharat Mission to evacuate Indians was the "world's largest" repatriation drive, transporting more than 9 million people so far. "India did not cower in the face of this health crisis of the century," he said in a tweet on Tuesday.
But neither Mr. Puri nor Air India have responded to their pilots' requests. The Ministry of Civil Aviation in New Delhi didn't immediately respond to a request for comment.
In May, the union wrote a letter to Air India, asking company executives to show "a similar kindness" to what it showed when it asked its pilots to show up for duty when it needed to rescue Indians from some of the worst-affected regions in the world, including the United States, China and Italy.
"The need of the hour is to immediately provide a befitting compensation to our colleagues who have already paid the ultimate price," it said.
Mr. Prasad's daughter said it was too painful to think of her father and declined an interview request.
Retrieved from: https://www.nytimes.com/2021/06/08/world/pilots-india-covid-compensation.html
Summary
Here are the other key developments from the last few hours:
· Vaccine passports will be used for the first time at UK sporting events for England's Euro 2020 group games at Wembley stadium, with those not fully vaccinated able to show proof of a negative lateral flow test taken within the previous 48 hours.
· World Bank president David Malpass said the institution does not support waiving intellectual property rights for Covid-19 vaccines at the World Trade Organization, claiming it is out of concern that it would hamper innovation in the pharmaceuticals sector.
· South Africa's president Cyril Ramaphosa placed the country's health minister on "special leave" over alleged links to a corruption scandal involving coronavirus communications funding.
· Pfizer is to begin testing its Covid-19 vaccine on a larger cohort of thousands of children under 12 years old in the US, Finland, Poland and Spain after selecting a lower dose of the shot in an earlier stage of the trial.
· A top White House official has urged state governors to work with the US Food and Drug Administration to extend the shelf life of Johnson & Johnson's Covid vaccine as millions of unused doses nationwide near expiration.
· Many thousands of vaccine doses have been destroyed in African countries after exceeding their expiry dates amid a reluctance to be inoculated and a lack of medical infrastructure, while some jabs were donated relatively late in their shelf life.
· Music fans flocked to the first unrestricted European festival since the pandemic began over the weekend at an event in Albania that had 10,000 attendees across four days, with everyone showing proof of a recent negative test.
· Washington state is to give adults a free cannabis spliff after they receive a Covid jab in an attempt to accelerate vaccination uptake through a promotion coined "Joints for Jabs" by the state's liquor and cannabis board.
Retrieved from: https://www.theguardian.com/world/live/2021/jun/08/coronavirus-live-news-china-pledges-more-vaccine-support-for-south-east-asia?page=with:block-60bfaaf78f0837b8708e16b1#block-60bfaaf78f0837b8708e16b1