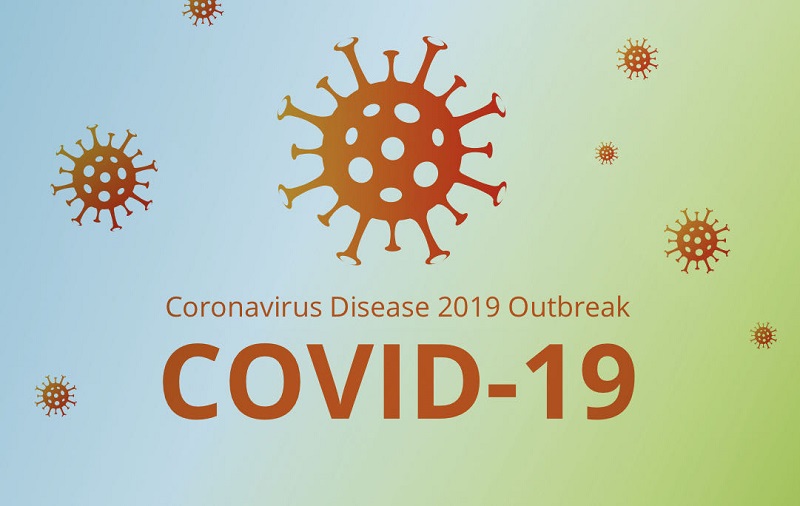 Retrieved from: https://www.worldometers.info/coronavirus/
Dutch COVID-19 patients transferred to Germany as hospitals struggle
Medics treat a patient infected with COVID-19, in the intensive care unit at Maastricht UMC+ Hospital in Maastricht, Netherlands, November 10, 2020. REUTERS/Piroschka van de Wouw
The Netherlands started transporting COVID-19 patients across the border to Germany on Tuesday to ease pressure on Dutch hospitals, which are scaling back regular care to deal with a surge in coronavirus cases.
A patient was transferred by ambulance from Rotterdam to a hospital in Bochum, some 240 km (150 miles) east, on Tuesday morning, and another would follow later in the day, health authorities said.
The number of COVID-19 patients in Dutch hospitals has swelled to its highest level since May in recent weeks and is expected to increase further as infections jump to record levels.
On Tuesday the country registered some 23,000 new infections in 24 hours. Weekly numbers from the national health institute showed 153,957 new cases were registered in seven days, a 39 percent rise compared to the week before.
On Tuesday 488 of a total 1,050 intensive care beds in the Netherlands were being used for COVID-19 patients. Hospitals were already scaling back other procedures including cancer treatments and heart operations, to make room. read more
The Dutch health authority (NZA) on Tuesday said almost a third of all operating theatres in the Netherlands had been closed to limit the use of intensive care beds.
Deadlines for critical operations can't be met in about a fifth of all Dutch hospitals, the NZA said.
German hospitals in total have offered 20 beds for patients from the Netherlands, after treating dozens during previous waves of the pandemic.
Plans by the Dutch government to impose further curbs to contain the virus prompted three nights of rioting starting on Friday and more than 170 arrests in cities cross the country. read more
Plans include limiting access to many public places to people who have been vaccinated or have recently recovered from COVID-19. It remains unclear whether the government will find a majority to enact the rules into law.
Retrieved from: https://www.reuters.com/business/healthcare-pharmaceuticals/dutch-covid-19-patients-transferred-germany-hospitals-struggle-2021-11-23/
Mexico eyes COVID-19 vaccine booster shots, especially for older adults
A worker at the U.S. auto parts maker Lear Corporation receives a dose of the Pfizer-BioNTech coronavirus disease (COVID-19) vaccine during a mass vaccination program for its employees in Ciudad Juarez, Mexico August 24, 2021. REUTERS/Jose Luis Gonzalez/File Photo
Mexico will analyze administering booster vaccine doses against COVID-19, especially for older people, President Andres Manuel Lopez Obrador said on Tuesday, softening his previous stance on the need for a third shot.
Less than two months ago, Lopez Obrador had rejected suggestions that Mexico should administer a third vaccine shot, saying experts deemed it to be unnecessary.
But his government has gradually opened the door to giving more people shots, including teenagers.
"The booster vaccine will be analyzed in some cases, especially for older adults, but that still has to be decided by the doctors, the specialists," he told a news conference.
Several countries, including the United States, are already administering booster shots given data showing that protection from the original inoculations wanes over time, and with rising breakthrough infections among the fully vaccinated driven by the easily transmitted Delta variant of the virus.
Nearly 76 million of Mexico's 126 million inhabitants have had at least one vaccine dose, according to government data.
The Pan American Health Organization earlier this month recommended booster shots for people who received vaccines by China's Sinovac Biotech (SVA.O) and Sinopharm (1099.HK), which have been used in Mexico.
Mexico has recorded 3,864,278 confirmed COVID-19 cases and 292,524 related deaths, according to government data.
Retrieved from: https://www.reuters.com/world/americas/mexico-eyes-covid-19-vaccine-booster-shots-especially-older-adults-2021-11-23/
Israel begins vaccinating children aged 5 to 11
Danae Vitkin, 9, receiving her first Covid vaccine at Clalit Health services in Tel Aviv on Tuesday.Credit...Oded Balilty/Associated Press
JERUSALEM — Israel began a campaign to vaccinate 5- to 11-year-olds against the coronavirus on Tuesday ahead of expected gatherings over next week's Hanukkah holiday, but the initial response from parents appeared to be slow.
By Monday night, parents had made appointments for only a little over 2 percent of children in that age group, according to figures published by the country's main health services. Health officials said they were trying to persuade parents of the benefits of vaccinating their children without applying pressure or any form of coercion.
In a bid to reassure the public, Prime Minister Naftali Bennett accompanied his son David, 9, to a vaccination center of the Clalit Health Services in the seaside town of Herzliya, north of Tel Aviv.
"I call on all Israeli parents to come and have their children vaccinated," Mr. Bennett said. "It is safe and it safeguards our children." In a video posted on the prime minister's official Twitter account, David said he had agreed to be filmed to encourage other children to get vaccinated. He said he was a little afraid at first but assured other children that "it really didn't hurt."
Earlier this month, the United States also began vaccinating 5- to 11-year-old children. A number of countries have approved vaccinations for children starting at 12 years old, but few aside from China, Israel and the United States are vaccinating younger children.
Israel has emerged in recent weeks from a fourth wave of the virus, with new daily cases dropping to several hundred from a peak of 11,000 in mid-September. Israeli officials attribute the sharp decrease in cases to a booster shot campaign, suppressing a wave driven by a combination of waning immunity five or six months after the second injection, together with the spread of the highly infectious Delta strain.
At least 80 percent of Israelis ages 16 and older have been vaccinated against the virus, but the numbers are lower in the younger age groups. More than four million Israelis have received a booster shot since August, out of a total population of nine million.
In the Palestinian-administered territories, after a late start and some early hesitancy, about three million doses have been administered, enough to cover about a third of the population with two doses.
Retrieved from: https://www.nytimes.com/live/2021/11/23/world/covid-vaccine-boosters-mandates/israel-vaccine-children
New Zealand plans to reopen to international visitors in spring
New Zealand has announced it will reopen to the world in coming months.Credit...Hannah Peters/Getty Images
New Zealand plans to allow most fully vaccinated travelers into the country by the end of April without a mandatory hotel quarantine, as it slowly emerges from what has been one of the world's longest lockdowns.
But those entering the country next year will face significant restrictions, with a mandatory seven-day home isolation period, as well as tests on departure and arrival. The border will open in stages to different countries, with fully vaccinated New Zealanders and visa holders able to travel from Australia from Jan. 16 and from elsewhere in the world starting Feb. 13. Foreign nationals will follow from April 30.
Experts have for weeks questioned the need for requiring new arrivals to quarantine when the virus is already in the community, and experts say international arrivals seem to pose no additional risk. No fully vaccinated travelers from Australia, for example, have tested positive in New Zealand's hotel quarantine system since Aug. 23.
Some 84 percent of people in New Zealand aged 12 and up are fully vaccinated against the coronavirus. And representatives from the country's tourism industry, which has struggled to contend with the long absence of foreign visitors, decried the seven-day isolation requirement.
New Zealand has been on edge since August, when an outbreak of the Delta variant erupted in Auckland and put an end to the country's "zero-Covid" approach.
"It's very encouraging that we as a country are now in a position to move towards greater normality," Chris Hipkins, the minister responsible for New Zealand's pandemic response, said at a news conference on Wednesday. "I do want to emphasize, though, that travel in 2022 won't necessarily be exactly the same as it was in pre-2020 travel."
For over a year, New Zealand has operated a lottery system for citizens and permanent residents who want to return, locking people out of the country and creating a large backlog. The system has faced legal challenges from people desperate to return home from overseas and be reunited with their families.
New Zealand is waiting until April to fully open to permit time for airlines to plan, he said, as well as to allow a transition to the country's new "traffic light" pandemic management system that starts Dec. 2. That system will end lockdowns and place significant restrictions on the unvaccinated, Prime Minister Jacinda Ardern announced at a news conference on Monday.
On Dec. 15, Auckland — where the country's outbreak is concentrated— will open its border to the rest of the country.
Before the pandemic, tourism was a big part of the New Zealand economy, employing nearly 230,000 people and contributing 41.9 billion New Zealand dollars ($30.2 billion) a year. About 3.8 million foreign tourists visited between 2018 and 2019, with the majority coming from Australia. Though domestic tourism has surged while borders have been closed, the industry has struggled to make up its losses, as international tourists spend about three times as much per person as their domestic peers.
Defending New Zealand's caution, Mr. Hipkins pointed to the new virus wave that is crashing through Europe. "As we move into 2022, we know that the pandemic is not over," he said. "It's not going to suddenly end, and we only need to look at Europe to know that the path out of the pandemic is not a straightforward one."
Retrieved from: https://www.nytimes.com/live/2021/11/23/world/covid-vaccine-boosters-mandates/new-zealand-plans-to-reopen-to-international-visitors-in-spring
South Korea Covid cases hit daily record as pressure on hospitals rises
By Reuters
South Korea's new coronavirus cases and critical cases soared to all-time highs, prompting the government to consider imposing an emergency measures Photograph: YONHAP/EPA
South Korea reported a new daily record of 4,116 new coronavirus cases as the country battles to contain a spike in serious cases requiring hospitalisation, health authorities said.
South Korea this month switched to a "living with Covid-19" plan aimed at lifting rigid distancing rules and ultimately reopening after reaching vaccination goals last month.
Looking at the metropolitan Seoul area alone, the situation is critical enough to impose an emergency plan at any time, prime minister Kim Boo-kyum told a coronavirus response meeting on Wednesday.
He called on health authorities to classify the patients based on the severity of the symptoms, and make use of self-treatment options for mild or asymptomatic cases.
Less than 20% were treating themselves at home last week, Kim said.
The Korea Disease Control and Prevention Agency (KDCA) had said the emergency plan may be imposed if the nationwide ICU bed capacity surpasses 75%.
Hospitals were treating 586 severe Covid-19 patients as of midnight on Tuesday, rapidly filling up limited hospital beds for serious and critical cases. More than 85% of them were aged 60 or above, KDCA data showed.
At least 69% of the ICU beds were filled up nationwide and 83% in capital Seoul and neighbouring areas alone, as the health authorities have been rushing to secure more beds issuing administrative order.
Despite the increase in hospitalisation rate, the country's mortality rate remains relatively low at 0.79%.
South Korea was one of the first countries to record novel coronavirus cases after it emerged in China in late 2019. It has since had 425,065 infections, with 3,363 deaths.
The country has fully vaccinated 79.1% of its 52 million people, while just 4.1% have been given a booster dose.
Retrieved from: https://www.theguardian.com/world/2021/nov/24/south-korea-covid-cases-hit-daily-record-as-pressure-on-hospitals-rises
Summary
Here's a round-up of the day's leading Covid stories:
· Spain seeks tighter Covid restrictions as Germany considers mandatory vaccinations.
· Europe reported an 11% increase in new weekly cases while the South-East Asia region reported a decrease of 11%, the latest World Health Organization weekly report reveals.
· The Biden administration seeks to reinstate workplace vaccine mandates after asking a federal appeals court on Tuesday to lift a court-ordered stay on a sweeping workplace Covid-19 vaccine rule that requires employees to be vaccinated or tested weekly. Delaying the rule would lead to thousands of hospitalisations and deaths, the administration said in a filing with the 6th US Circuit Court of Appeals.
· Kenya plans to deny government services to those who are unvaccinated. In a press briefing on 21 November, health minister Mutahi Kagwe said that from 21 December people seeking in-person government services should be fully vaccinated and should show proof of vaccination. The services include tax, immigration, port, and hospital services, he added.
· New Zealand to reopen borders to vaccinated visitors in the opening months of 2022, for the first time since a snap closure took effect in the first month of the pandemic. The country's borders have been closed for more than a year and a half.
· Delays to England's vaccination rollout may mean some 12- to 15-year-olds may not get their Covid jab until February next year – 15 weeks after the government's original target for offering the jab to all eligible teenagers, according to Labour.
· Total Covid-19 deaths across Europe are likely to exceed 2 million by March next year, the World Health Organization(WHO) has said, adding that the pandemic had become the number one cause of death in the region.
· A third dose is likely needed to be fully vaccinated, Dr Anthony Fauci said, adding that the majority of Americans who have been vaccinated should receive the booster shot.
· Seven US doctors contracted Covid after attending an anti-vaccine summit in Florida.
· Justin Trudeau has said that his top priority for his new government is to get Covid-19 in Canada under control and get more people vaccinated as he pledged support to Canadian industries, which he said were still struggling due to the pandemic.
· According to an analysis of the Covid case rates across the UK,75% of local authorities experienced a week-on-week rise in the seven days to 19 November.
· The UK reported a further 42,484 Covid-19 cases and 165 additional deaths, official data shows. The weekly tally was up by 9% to reach 297,658 who have tested positive.
· France announced that there were more than 30,000 Covid infections in the past 24 hours. On Monday, France reported 5,266 new cases.
· The Netherlands hit a new weekly record on Tuesday – with Covid cases rising by 39% – and intensive care unit admissions rising sharply. The figures show a 19% rise in hospital admissions over the last week and a 26% rise in intensive care unit admissions.
· Those in the UK were today urged to take a rapid Covid testbefore mixing in crowded indoor spaces, marking a change in government and NHS guidance. Previously, the guidance advised the public to use lateral flow tests twice a week.
· German Chancellor Angela Merkel's husband blamed the nation's poor vaccination rate in part on "a certain German laziness and complacency".
· The Netherlands has started transporting coronavirus patientsto Germany in a bid to ease pressure on hospitals struggling to cope with a surge in cases.
Retrieved from: https://www.theguardian.com/world/live/2021/nov/24/covid-news-live-south-korea-reports-record-daily-cases-us-to-require-vaccination-proof-at-all-border-crossings