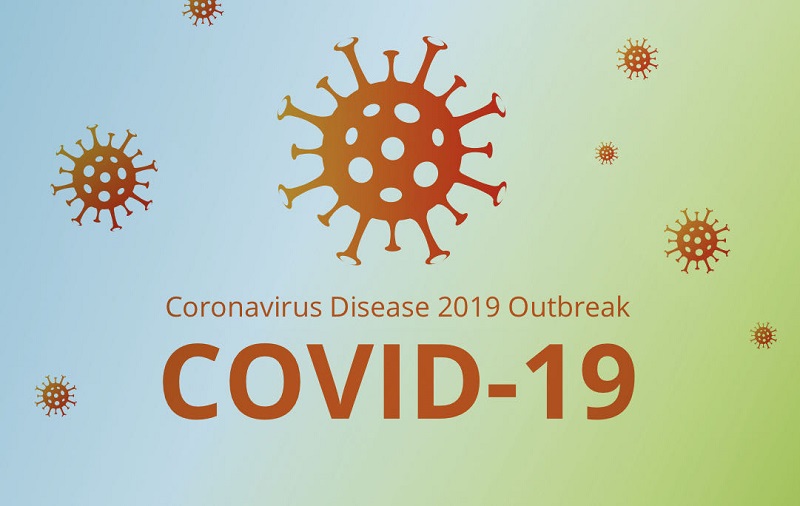 Retrieved from: https://www.worldometers.info/coronavirus/
U.S. issues 'Do Not Travel' COVID-19 warning for Germany, Denmark
By David Shepardson
Passengers check in for Delta Airlines flights and make their way through a TSA security checkpoint ahead of the Thanksgiving holiday and amid the coronavirus disease (COVID-19) pandemic at Logan International Airport in Boston, Massachusetts, U.S., November 22, 2021. REUTERS/Brian Snyder
The U.S. Centers for Disease Control and Prevention (CDC) and the State Department on Monday advised against travel to Germany and Denmark because of a rising number of COVID-19 cases in those countries.
The CDC elevated its travel recommendation to "Level Four: Very High" for the two European countries, telling Americans they should avoid travel there, while the State Department issued parallel "Do Not Travel" advisories for both countries.
The CDC currently lists about 75 destinations worldwide at Level Four, with many European countries on the list including Austria, Britain, Belgium, Greece, Norway, Switzerland, Romania, Ireland and the Czech Republic.
Germany's Chancellor Angela Merkel told leaders of her conservative party that measures being taken to stop the spread of the coronavirus in Europe's biggest economy were insufficient and that stronger action needed to be taken, Reuters reported on Monday. read more
Case numbers in Germany have been soaring, especially among the elderly whose first two shots of COVID-19 vaccine were at the start of the year, and among children who are not eligible for inoculation.
Earlier this month, the World Health Organization (WHO) said European countries must work harder to prevent the coronavirus spreading further as deaths and new cases surge.
Current transmission rates in 53 European countries are of "grave concern" and new cases are nearing record levels, exacerbated by the more transmissible Delta variant of the virus, the WHO's Hans Kluge warned. "We must change our tactics, from reacting to surges of COVID-19, to preventing them from happening in the first place," he said.
Germany has already decided to limit large parts of public life in areas where hospitals are filling with COVID-19 patients.
Neighboring Austria on Monday imposed a full COVID-19 lockdown after announcing some renewed restrictions last week. German acting Health Minister Jens Spahn warned on Friday that Germany may follow.
The CDC separately lowered its COVID-19 travel advisory from Level Four to "Level Three: Low" for Israel, Aruba, the U.S. Virgin Islands, Curacao and Guadeloupe.
Retrieved from: https://www.reuters.com/business/healthcare-pharmaceuticals/us-raises-covid-19-travel-warning-germany-denmark-2021-11-22/
EU wants to harmonize validity period of vaccination certificate
The 'Covid Certificate' application of Switzerland for "COVID-19 certificates" for people who have been vaccinated, tested negative or recovered from an infection, is seen in this illustration picture taken June 8, 2021. REUTERS/Denis Balibouse/Illustration
The European Commission aims to harmonize the duration of the validity of the COVID-19 vaccination certificate, including the effects of booster shots, Health Commissioner Stella Kyriakides said on Monday, amid record infection numbers in some EU states.
"I fully agree with the urgency, and this is why the European Commission is working with the utmost urgency to strengthen the coordination of free movement, including the length of validity and the role of boosters in the vaccination campaign," she told European lawmakers in Strasbourg.
Austria became the first country in western Europe on Monday to reimpose lockdown since vaccines were rolled out, shutting non-essential shops, bars and cafes as surging caseloads raised the spectre of a second straight winter in deep freeze for the continent. read more
Kyriakides said discussions with EU member states on the COVID certificate were going on, and the bloc's executive Commission intended to come up with proposals this week.
"We are determined to reverse the current wave...and we are also aware that we need to give clear, coherent messages to citizens," she said.
Retrieved from: https://www.reuters.com/world/europe/eu-wants-harmonize-validity-period-vaccination-certificate-2021-11-22/
Some Pacific nations will take years to vaccinate their populations, new research predicts
By Yan Zhuang and Livia Albeck-Ripka
A nurse prepared beds for new patients at a makeshift Covid-19 hospital in Port Moresby, Papua New Guinea, in October.Credit...Andrew Kutan/Agence France-Presse — Getty Images
Papua New Guinea will have vaccinated only a third of its adult population by 2026 if it continues at its current rate, according to new research by an Australian think tank that predicts that some countries in the Pacific will take years to vaccinate their populations.
The research by the think tank, the Lowy Institute, using modeling based on existing vaccination rates and factors such as demography, vaccine acceptance rates and health sector capacity, found that while some countries in the Pacific are leading the world in vaccination rates, others are lagging far behind.
"The Pacific is divided when it comes to vaccinations," said Alexandre Dayant, the author of the study and a Lowy Institute research fellow, warning that the slow vaccination speed in some nations raised the risk of new variants emerging.
Palau has given 99 percent of residents at least one vaccine dose. Tonga and Samoa are set to vaccinate their adult populations before the end of the year, according to the modeling, which is subject to change.
However, the Solomon Islands are not expected to fully vaccinate their adult population until April 2026, while it is estimated to take Vanuatu until then to vaccinate 86 percent of its adult population. And Papua New Guinea, the slowest in the region, will have vaccinated only about 16 percent of its population by December 2022.
These countries have been hampered by overstretched health care systems and rampant vaccine misinformation, Mr. Dayant said.
Facebook is often people's primary source of information there, and unsubstantiated theories of Western plots to inoculate people with microchips and black magic circulate on social media, he said, adding: "misinformation spreads much quicker than the virus in the Pacific."
He said wealthy countries could do more, like bolstering local health care systems. "It is in the interest of the world to vaccinate developing countries," he said.
Retrieved from: https://www.nytimes.com/2021/11/22/world/asia/pacific-islands-covid-vaccinations.html
A cheap vaccine to protect the old: How and why it might work
By Gina Kolata
As a company in India tests a cheap and possibly highly effective Covid-19 vaccine, a large group of researchers, most of whom are at Harvard, made the same vaccine and figured out how and why it could work so well, especially in vulnerable older adults.
The Harvard group began with a crucial question about Covid: Which population is most important to protect?
The answer, of course, is older people who are most at risk for severe disease and death.
The Harvard group began testing the vaccine with old mice. Like older people, old mice are much more susceptible to the coronavirus and much more likely to die.
The researchers made a vaccine that included a fragment of the virus's spike protein, the part that latches onto cells, allowing the virus to enter. Vaccines like the ones made by Moderna and by Pfizer-BioNTech spur cells to make complete copies of the spike, prompting the immune system to make antibodies to block it if a coronavirus tried to infect the person.
But those vaccines are expensive to make and store. In contrast, a snippet of the spike is cheap and can be stored at room temperature. The problem was that it does not elicit much of an immune response.
The Harvard group, led by David Dowling, turned to adjuvants — chemicals that enhance the immune system's response to vaccines — trying one adjuvant combination after another until they found one that seemed spectacularly successful. With that adjuvant, the vaccine protected mice at least as well as the Pfizer vaccine, said Dr. Ofer Levy, the director of Harvard's Precision Vaccines Program.
But what about people? Dr. Levy recruited volunteers from his Cambridge synagogue — people in their 60s, 70s and 80s — to provide blood for lab tests to see if the adjuvant that was so good in mice also stimulated the immune system in older people.
It did.
Now the question is what will happen in the trial in India? If the vaccine works, the hope is that it could help solve one of the thorniest problems in stemming the pandemic — how to make vaccines accessible to everyone worldwide.
The Indian government seems to be betting on success. In June, while clinical trials were in their early stages the government preordered 300 million doses. Its maker, Biological E Limited, estimates it will cost $3 a dose.
In contrast, Pfizer's price is $19.50 a dose but is expected to riseafter its pandemic pricing phase ends.
Retrieved from: https://www.nytimes.com/live/2021/11/22/world/covid-vaccine-boosters-mandates/a-cheap-vaccine-to-protect-the-old-how-and-why-it-might-work
Kenya will impose widespread restrictions on the unvaccinated starting next month
Waiting to receive a shot of a vaccine in Nairobi, Kenya's capital, in July.Credit...Brian Inganga/Associated Press
NAIROBI, Kenya — Kenya will require people to show proof of coronavirus vaccination to enter many businesses, restaurants and government offices starting next month, a major policy shift that has prompted outrage in a country where less than 5 percent of the total population is fully vaccinated.
Mutahi Kagwe, the cabinet secretary for health, said on Sunday that he was concerned about a slowdown in vaccinations and hoped the new rules would persuade more people to get their shots. With schools closing and the country heading into the festive season, he said there were concerns that people would become complacent about public health measures, including social distancing and wearing masks.
The new measure was swiftly criticized by lawyers, activists and the public, who cautioned against a stringent vaccine mandate just weeks after the lifting of a longstanding nationwide night curfew that dampened economic activity.
"It's clearly unconstitutional," Waikwa Wanyoike, a prominent constitutional lawyer, said of the mandate, adding that using "threats" to get more people to get inoculated will only create more apprehension about vaccines. "The requirement may be right in terms of asking as many people to be vaccinated but the approach is wrong," he said in a phone interview.
Vaccination campaigns in Kenya have been hampered by a lack of funding. There have been few awareness campaigns. Nor are there widespread vaccination sites. The authorities at times have scrambled to access or purchase cold storage facilities needed to store the shots.
The new rules will also extend to those planning to visit hospitals, prisons, eateries, bars, national parks and any business serving 50 or more people daily. Drivers of public transportation, along with pilots and air hostesses, will be expected to always carry proof of vaccination. In addition, visitors from Europe will be required to be fully vaccinated to enter Kenya.
The new rules are the most expansive introduced in the continent yet, according to Dr. Githinji Gitahi, who serves on the governing board of the Africa Centres for Disease Control and Prevention. Zimbabwe has mandated that civil servants get shots and requires congregants at places of worship to produce proof of vaccination. Uganda requires all teachers and health care workers to be vaccinated while Namibia has flouted the idea.
Kenya has recorded over 254,700 cases and 5,328 deaths from the coronavirus. While average case rates have dropped in recent weeks, the lag in vaccinations and the spread of the more contagious Delta variant had overwhelmed the country's health care system. Kenya hopes to vaccinate at least 30 million people before the end of 2022, but like many African countries, it has also struggled to gain access to vaccines.
The new restrictions were met with skepticism, with many lamenting its impracticality. Some pointed to the low vaccination rates among the adult population, with just 8.8 percent of them fully vaccinated. Others said the mandate could open the door to more corruption, bribery and the proliferation of fake vaccine certificates.
Critics said the government should not only make sure that vaccines are available to all but also should come up with better strategies to address misinformation and resistance to getting vaccinated.
Irungu Houghton, the executive director of Amnesty International Kenya, said the new mandate, in its current format, risked depriving people of their right to not only work but also access critical services like health and education.
"This proposal risks domesticating the global vaccine apartheid and creating those with rights and those without," Mr. Houghton said in a statement.
Retrieved from: https://www.nytimes.com/2021/11/22/world/africa/kenya-covid-vaccination-mandate.html
As Covid sweeps Europe again, crackdowns and protests intensify
People take part in a 'No Green Pass' rally at the Circus Maximus in Rome, Italy, this past weekend. Credit...Massimo Percossi/EPA, via Shutterstock
BRUSSELS — European governments are toughening their measures against Covid in the face of soaring infection rates and popular resistance, with violent protests over the weekend in numerous countries.
Austria went into lockdown on Monday to try to break the fourth wave of Covid spreading across Europe, while the German health minister, Jens Spahn, warned that by the end of this winter, "just about everyone in Germany will probably be either vaccinated, recovered or dead."
Tens of thousands of people protested official crackdowns and vaccine requirements in Austria, the Netherlands, Belgium, Denmark, Italy, Switzerland and Croatia, with scattered violence and police use of tear gas and water cannons. Some protesters were organized by far-right parties, but many were simply fed up with almost two years of intermittent state controls over their lives in the name of public health.
Europe has accounted for more than half the world's reported Covid deaths this month, according to the World Health Organization. On Monday, the Centers for Disease Control and Prevention advised Americans not to travel to Germany or Denmark because of the rising case rates there.
Chancellor Angela Merkel of Germany told her Christian Democratic Party on Monday that the latest surge was worse than anything Germany had suffered so far. And neighboring Austria began its fourth lockdown, one of the few in Western Europe since vaccines became widely available.
Most stores, restaurants, sporting venues and cultural institutions shut down, leaving the streets cold and quiet in the weeks before Christmas. The lockdown, which allows people to leave home only to go to work or to procure groceries or medicines, will last at least 10 days and as many as 20.
Austria has also announced that vaccination will be compulsory as of Feb. 1 — the first Western country to take that step, and one of only a handful around the world. On Saturday, some 40,000 Austrians marched in Vienna to protest the new measures.
In France, President Emmanuel Macron has relied more on persuasion. Proof of vaccination or a recent negative test is required to patronize restaurants and cinemas, which has encouraged many reluctant French to get vaccinated without a national mandate. But anti-vaccination groups remain active in France, as well.
Retrieved from: https://www.nytimes.com/live/2021/11/22/world/covid-vaccine-boosters-mandates/as-covid-sweeps-europe-again-crackdowns-and-protests-intensify
Summary
Here's a round-up of the day's leading Covid stories:
· Slovakia is considering a possible three-week lockdown, prime minister Eduard Heger said.
· US health officials are not currently recommending lockdowns or economic restrictions to curb rising Covid-19 cases, White House press secretary Jen Psaki said on Monday.
· France's prime minister Jean Castex tested positive for Covid-19 on Monday, hours after returning from a visit to neighbouring Belgium.
· France reported 5,266 daily new Covid-19 infections on Monday, pushing the seven-day moving average of new cases to an almost three-month high.
· France also sent police to Guadeloupe to quell violent Covid protests.
· Germany and the Netherlands are set to face tougher Covid restrictions.
· Germany issues stark warning. "Probably by the end of winter, more or less everyone in Germany will be vaccinated, cured or dead," German health minister, Jens Spahn, said.
· The UK reported an additional 44,917 new Covid cases and 45 new deaths.
· Young people and women have taken the hardest psychological and financial hit from the pandemic, a YouGov survey has found.
· Greece imposes strict new Covid curbs, aimed at reducing Covid-19 infections that have pushed death rates to almost twice the EU average. The new restrictions went into effect as authorities struggled to convince older Greeks in particular to have the jab.
· Israel started rolling out vaccinations for five- to 11-year-olds in a bid to bring down rising Covid infections.
· Italy's health minister announced that Italians will be able to get a Covid booster five months after their first vaccination cycle.
· The Independent Panel for Pandemic Preparedness and Response accused the UK of throwing unused vaccines "down the drain".
· Boris Johnson says the UK government is "concerned" about Covid, but that there is nothing to suggest that the country should bring back restrictions, despite rising cases across Europe.
· India's total Covid-19 cases reached 34.53m, death toll reaches 466,147, the health ministry said.
· Syrian test shortage: Officials in the Kurdish-controlled part of northeast Syria say they ran out of Covid tests two weeks ago and they are struggling to monitor the spread of the virus, Reuters reports.
· Experimental chewing gum may reduce virus spread, researchers from the University of Pennsylvania say.
· Canada to end Covid policy of turning back asylum-seekers.
Retrieved from: https://www.theguardian.com/world/live/2021/nov/23/covid-news-live-india-records-smallest-daily-rise-in-cases-in-18-months-despite-festivals