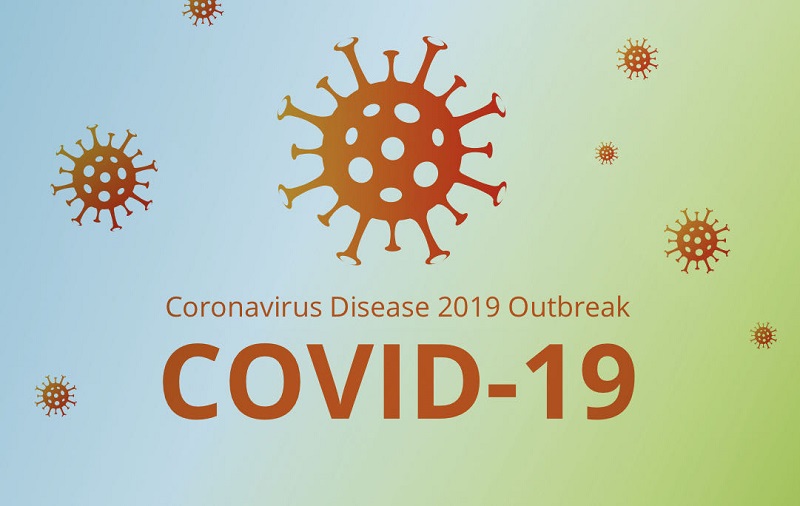 | | | | |
| --- | --- | --- | --- |
| Country, | Total | New | Total |
| Other | Cases | Cases | Deaths |
| World | 239,451,771 | 391,148 | 4,880,834 |
| USA | 45,431,167 | 84,154 | 737,589 |
| India | 34,000,500 | 16,021 | 451,220 |
| Brazil | 21,590,097 | 7,359 | 601,442 |
| UK | 8,231,437 | 38,520 | 137,944 |
| Russia | 7,832,964 | 28,190 | 218,345 |
| Turkey | 7,508,975 | 33,860 | 66,605 |
| France | 7,063,511 | 5,880 | 117,150 |
| Iran | 5,729,785 | 13,391 | 123,081 |
| Argentina | 5,267,339 | 1,064 | 115,547 |
| Spain | 4,977,448 |   | 86,827 |
| Colombia | 4,974,400 | 1,075 | 126,692 |
| Italy | 4,704,318 | 2,494 | 131,384 |
| Germany | 4,342,178 | 7,924 | 95,183 |
| Indonesia | 4,229,813 | 1,261 | 142,763 |
| Mexico | 3,725,242 | 2,007 | 282,227 |
| Poland | 2,925,425 | 2,118 | 75,918 |
| South Africa | 2,912,938 | 592 | 88,429 |
| Philippines | 2,683,372 | 8,615 | 39,896 |
| Ukraine | 2,562,085 | 11,996 | 59,052 |
| Malaysia | 2,353,579 | 7,276 | 27,525 |
| Peru | 2,185,355 | 679 | 199,727 |
| Netherlands | 2,029,289 | 2,887 | 18,215 |
| Iraq | 2,026,349 | 1,644 | 22,620 |
| Thailand | 1,730,364 | 9,445 | 17,835 |
| Japan | 1,711,391 | 369 | 17,959 |
| Czechia | 1,704,003 | 1,345 | 30,512 |
| Canada | 1,667,575 | 2,323 | 28,289 |
| Chile | 1,663,992 | 609 | 37,574 |
| Bangladesh | 1,563,501 | 543 | 27,713 |
| Romania | 1,382,531 | 16,743 | 40,071 |
| Israel | 1,309,738 | 1,400 | 7,952 |
| Belgium | 1,266,562 | 1,940 | 25,695 |
| Pakistan | 1,259,648 | 689 | 28,152 |
| Sweden | 1,159,560 |   | 14,879 |
| Portugal | 1,076,358 | 719 | 18,056 |
| Serbia | 1,017,798 | 6,930 | 8,841 |
| Morocco | 939,922 | 566 | 14,485 |
| Cuba | 923,966 | 2,638 | 7,928 |
| Kazakhstan | 907,140 | 1,499 | 11,584 |
| Switzerland | 851,609 | 923 | 11,153 |
| Vietnam | 846,230 | 2,949 | 20,763 |
| Jordan | 835,969 | 1,191 | 10,827 |
| Hungary | 829,911 | 455 | 30,320 |
| Nepal | 803,552 | 691 | 11,257 |
| Austria | 763,928 | 1,390 | 11,120 |
| UAE | 738,026 | 136 | 2,115 |
| Tunisia | 710,096 | 230 | 25,046 |
| Greece | 682,394 | 3,065 | 15,210 |
| Georgia | 640,358 | 4,775 | 9,306 |
| Lebanon | 630,950 | 568 | 8,394 |
| Guatemala | 581,498 | 1,724 | 14,118 |
| Belarus | 561,753 | 2,038 | 4,319 |
| Costa Rica | 547,914 | 1,319 | 6,718 |
| Saudi Arabia | 547,704 | 55 | 8,751 |
| Bulgaria | 527,802 | 3,469 | 21,906 |
| Sri Lanka | 527,735 | 671 | 13,377 |
| Ecuador | 512,071 |   | 32,848 |
| Bolivia | 504,121 | 199 | 18,803 |
| Azerbaijan | 494,067 | 1,277 | 6,692 |
| Myanmar | 481,230 | 1,382 | 18,188 |
| Panama | 469,440 | 250 | 7,275 |
| Paraguay | 460,244 | 26 | 16,207 |
| Slovakia | 427,480 | 1,509 | 12,752 |
| Croatia | 419,035 | 1,007 | 8,802 |
| Palestine | 415,182 | 809 | 4,264 |
| Kuwait | 412,158 | 37 | 2,455 |
| Ireland | 405,970 | 1,456 | 5,280 |
| Uruguay | 390,234 | 119 | 6,064 |
| Venezuela | 385,952 | 1,284 | 4,652 |
| Honduras | 370,262 | 516 | 10,010 |
| Dominican Republic | 366,711 | 520 | 4,072 |
| Denmark | 365,051 | 587 | 2,674 |
| Ethiopia | 355,843 | 842 | 6,066 |
| Lithuania | 355,061 | 1,238 | 5,282 |
| Libya | 347,364 | 551 | 4,808 |
| S. Korea | 334,158 | 1,342 | 2,594 |
| Mongolia | 328,304 | 1,566 | 1,465 |
| Egypt | 314,116 | 857 | 17,765 |
| Moldova | 308,724 | 1,542 | 7,076 |
| Oman | 303,999 | 21 | 4,103 |
| Slovenia | 302,654 | 1,005 | 4,618 |
| Bahrain | 275,803 | 69 | 1,390 |
| Armenia | 273,860 | 903 | 5,618 |
| Kenya | 251,313 | 65 | 5,195 |
| Bosnia and Herzegovina | 241,946 | 719 | 11,009 |
| Qatar | 237,579 | 96 | 607 |
| Zambia | 209,396 | 43 | 3,654 |
| Nigeria | 207,978 |   | 2,756 |
| Algeria | 204,790 | 95 | 5,859 |
| North Macedonia | 195,132 | 130 | 6,855 |
| Norway | 194,630 | 590 | 871 |
| Botswana | 181,251 |   | 2,381 |
| Kyrgyzstan | 179,429 | 91 | 2,622 |
| Uzbekistan | 178,986 | 349 | 1,273 |
| Albania | 175,664 | 501 | 2,783 |
| Latvia | 173,654 | 1,376 | 2,819 |
| Estonia | 166,601 | 1,260 | 1,402 |
| Afghanistan | 155,599 | 59 | 7,230 |
| Mozambique | 151,018 | 27 | 1,924 |
| Finland | 147,919 | 622 | 1,100 |
| Suriname | 44,873 | 567 | 974 |
| Aruba | 15,626 | 21 | 169 |
Retrieved from: https://www.worldometers.info/coronavirus/
U.S. FDA staff says Moderna did not meet all criteria for COVID-19 boosters
By Michael Erman and Julie Steenhuysen
Syringes filled with a dose of the Moderna COVID-19 vaccine sit on a table during an employee vaccination at the Sarasota Memorial Hospital in Sarasota, Florida, U.S., September 24, 2021. REUTERS/Shannon Stapleton
Scientists at the U.S. Food and Drug Administration said on Tuesday that Moderna Inc (MRNA.O) had not met all of the agency's criteria to support use of booster doses of its COVID-19 vaccine, possibly because the efficacy of the shot's first two doses has remained strong.
FDA staff said in documents that data for Moderna's vaccine showed that a booster does increase protective antibodies, but the difference in antibody levels before and after the shot was not wide enough, particularly in those whose levels had remained high.
The documents were released ahead of a meeting later this week of the FDA's outside expert advisers to discuss booster doses of the vaccine.
The FDA typically follows the advice of its experts, but is not bound to do so. A panel of advisers to the U.S. Centers for Disease Control and Prevention (CDC) will meet next week to discuss specific recommendations on who can receive the boosters, if the FDA authorizes them.
"There was boosting, sure. Was it enough boosting? Who knows? There's no standard amount of boosting that is known to be needed, and nor is it clear how much boosting happened in the study," John Moore, a professor of microbiology and immunology at Weill Cornell Medical College in New York, said in an email.
Moderna is seeking authorization for a 50-microgram booster dose, half the strength of the original vaccine given in two shots about four weeks apart.
The company has asked regulators to clear a third round of shots for adults aged 65 and over, as well as for high-risk individuals, similar to the authorization gained by rivals Pfizer Inc (PFE.N) and German partner BioNTech for their mRNA vaccine.
President Joe Biden's administration announced plans earlier this year to roll out booster doses for most adults, but some FDA scientists later said in an article in journal The Lancet that there was not enough evidence to support boosters for all.
Data on the need for boosters has largely come from Israel, which rolled out the additional shots of the Pfizer/BioNTech vaccine to large swaths of its population, and has provided details on the effectiveness of that effort to U.S. advisers.
No similar real-world study populations exist for the Moderna or Johnson & Johnson (JNJ.N) vaccines.
The evidence for Moderna's booster appears to have "a lot of holes," said Dr. Eric Topol, a professor of molecular medicine and director of the Scripps Research Translational Institute in La Jolla, California, noting that the data provided was limited and offers no insight into how the boosters actually perform in people.
"That is fairly short of what Pfizer had from Israel, where they had the full restoration of the vaccine effectiveness from the booster," Topol said.
The FDA's advisers will also consider booster doses for J&J's single-dose vaccine on Friday. The FDA has not yet released its briefing documents on those shots.
J&J has asked the FDA to authorize a booster at least two months after the initial shot. It said data suggests high-risk adults should receive boosters earlier, but that lower-risk individuals could benefit from waiting at least six months for their second shot.
Retrieved from: https://www.reuters.com/business/healthcare-pharmaceuticals/moderna-seeks-covid-19-vaccine-booster-clearance-older-adults-high-risk-2021-10-12/
New York must allow religious exemptions to COVID-19 vaccine mandate, judge rules
By Tom Hals and Nate Raymond
A man wears an anti-vaccine button as people and teachers protest against New York City mandated vaccines against the coronavirus disease (COVID-19) in front of the United States Court in Manhattan in New York City, New York, U.S., October 12, 2021. REUTERS/Mike Segar
A federal judge ruled on Tuesday that New York state cannot impose a COVID-19 vaccine mandate on healthcare workers without allowing their employers to consider religious exemption requests.
U.S. District Judge David Hurd in Albany, New York, ruled that the state's workplace vaccination requirement conflicted with healthcare workers' federally protected right to seek religious accommodations from their employers.
The ruling provides a test case as vaccine mandate opponents gear up to fight plans by President Joe Biden's administration to extend COVID-19 inoculation requirements to tens of millions of unvaccinated Americans.
Vaccines have become highly politicized in the United States, where only 66% of Americans are vaccinated, well short of the initial goals of the Biden administration.
Seventeen healthcare workers opposed to the mandate sued, saying the requirement violated their rights under the U.S. Constitution and a federal civil rights law requiring employers to reasonably accommodate employees' religious beliefs.
Hurd agreed, saying the state's order "clearly" conflicted with their right to seek religious accommodations.
"The court rightly recognized that yesterday's 'front line heroes' in dealing with COVID cannot suddenly be treated as disease-carrying villains and kicked to the curb by the command of a state health bureaucracy," said Christopher Ferrara, a lawyer for the workers at the conservative Thomas More Society.
New York Governor Kathy Hochul, a Democrat, vowed in a statement to fight the decision, saying her "responsibility as governor is to protect the people of this state, and requiring health care workers to get vaccinated accomplishes that."
At least 24 states have imposed vaccine requirements on workers, usually in healthcare.
New York's Department of Health on Aug. 26 ordered healthcare professionals to be vaccinated by Sept. 27 and the order did not allow for the customary religious exemptions.
Hurd issued a temporary restraining order on Sept. 14 in favor of the workers while he considered whether to issue a preliminary injunction.
Retrieved from: https://www.reuters.com/world/us/new-york-must-allow-religious-exemptions-covid-19-vaccine-mandate-judge-rules-2021-10-12/
South Korea launches panel to debate 'living with COVID-19'
By Sangmi Cha
People rest as they keep social distancing to avoid the spread of the coronavirus disease (COVID-19) at a park in Seoul, South Korea, September 27, 2021. REUTERS/Kim Hong-Ji
South Korea established a panel on Wednesday to debate a strategy on how to "live with COVID-19" in the long-term, as the country seeks to phase out coronavirus restrictions and reopen the economy amid rising vaccination levels.
Under the strategy, the government aims to relax coronavirus restrictions for citizens who can prove they have been fully vaccinated, while encouraging asymptomatic and mild COVID-19 patients aged below 70 to recover at home, the health ministry said last week.
The government will also focus on the number of hospitalisations and deaths rather than new daily infections, and will consider not publishing the latter on a daily basis, Yonhap news agency has reported.
"We will turn COVID-19 into a controlled infectious disease and no longer a fear of the unknown, and return a complete routine to the citizens," Prime Minister Kim Boo-kyum told the panel's first committee meeting on Wednesday, adding that mandatory mask-wearing would not be immediately scrapped under the new policy.
South Korea never imposed a full lockdown but has been under its tightest social distancing curbs since July.
These include limited operating hours for restaurants, cafes, saunas and indoor gyms - which have hit the self-employed and small businesses particularly hard - and a cap on gatherings of more than two people after 6 p.m. (0900 GMT) in and around Seoul.
The new strategy comes as vaccination, initially bogged down by a supply shortage, has picked up pace. The country has given at least one COVID-19 vaccine dose to 78.1% of its population, while 60.7% are fully vaccinated.
In September, the government announced plans to expedite a phased return to normalcy starting November when 70% of its 52 million people are expected to have been fully inoculated. read more
South Korea has kept hospitalisation and deaths at a fairly low rate. It had 359 severe cases and a mortality rate 0.78% as of Tuesday, official data showed.
The country reported 1,584 new COVID-19 cases on Tuesday. It has recorded a total of 335,742 infections and 2,605 deaths.
Retrieved from: https://www.reuters.com/world/asia-pacific/south-korea-launches-panel-debate-living-with-covid-19-2021-10-13/
US to reopen land borders with Canada and Mexico in November
The United States' neighbours have been pressing it to ease restrictions on nonessential travel that have separated families during the pandemic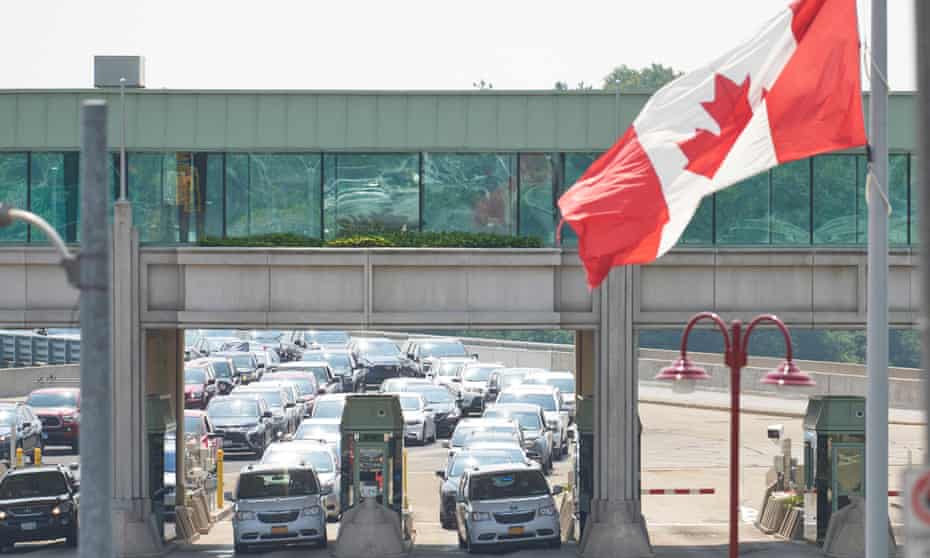 The US will reopen its land borders to nonessential travel in November, ending a 19-month freeze due to the Covid-19 pandemic as the country moves to require all international visitors to be vaccinated against the coronavirus.
Vehicle, rail and ferry travel between the US and Canada and Mexico has been largely restricted to essential travel, such as trade, since the earliest days of the pandemic.
The new rules, announced by homeland security secretary Alejandro Mayorkas on Tuesday, will allow fully vaccinated foreign nationals to enter the US regardless of the reason for travel starting in early November.
Mayorkas said in a statement the administration next month "will begin allowing travellers from Mexico and Canada who are fully vaccinated for Covid-19 to enter the United States for non-essential purposes, including to visit friends and family or for tourism, via land and ferry border crossings."
A similar easing of restrictions is set to kick in for air travel into the country, allowing entry to fully vaccinated passengers from the UK and most EU countries. By mid-January, even essential travellers seeking to enter the US, like truck drivers, will need to be fully vaccinated.
Lawmakers from US border states praised the move to lift the unprecedented restrictions, which have harmed the economies of local communities and prevented visits to friends and families for 19 months.
"Since the beginning of the pandemic, members of our shared cross-border community have felt the pain and economic hardship of the land border closures. That pain is about to end," Senate Democratic leader Chuck Schumer said in a statement.
Both Mexico and Canada have pressed the US for months to ease restrictions on travel that have separated families and curtailed leisure trips since the onset of the pandemic.
Canada on began allowing fully vaccinated US visitors for non-essential travel on 9 August.
The precise date in early November when the restrictions will be lifted will be announced "very soon", one official told Reuters.
The new rules only apply to legal entry to the US.
Officials cautioned that those seeking to enter illegally will still be subject to expulsion under so-called Title 42 authority, first invoked by former president Donald Trump, that has drawn criticism from immigration advocates for removing migrants before they can seek asylum.
An official said the US was continuing the policy because cramped conditions in border patrol facilities pose a Covid-19 threat.
According to the officials, travellers entering the US by vehicle, rail and ferry will be asked about their vaccination status as part of the standard US customs process.
Unlike air travel, for which proof of a negative Covid-19 test is required before boarding a flight to enter the US, no testing will be required to enter the US by land or sea, provided the travellers meet the vaccination requirement.
According to the Centers for Disease Control and Prevention, the US will accept travellers who have been fully vaccinated with any of the vaccines approved for emergency use by the World Health Organization, not just those in use in the US. That means that the AstraZeneca vaccine, widely used in Canada, will be accepted.
Officials said the CDC was still working to formalise procedures for admitting those who received doses of two different vaccines, as was fairly common in Canada.
The delay in the vaccination requirement for essential cross-border travel is meant to provide truck drivers and others with additional time to get a shot and minimise potential economic disruption from the vaccination mandate, officials said.
The vaccination requirement for foreign nationals comes as the White House has moved to impose sweeping vaccination-or-testing requirements affecting as many as 100 million people in the US in an effort to encourage holdouts to get shots.
On Tuesday, the US Department of Labor completed the initial draft of an emergency regulation that will require employers of 100 workers or more to demand their employees be vaccinated against Covid-19 or tested weekly. The order is being reviewed before its implementation.
Mexico has not put in place any Covid-19 entry procedures for travellers. Canada allows entry of those with proof of vaccination against Covid-19 as well as proof of a negative test conducted within 72 hours of entry to the country.
Retrieved from: https://www.theguardian.com/us-news/2021/oct/13/us-to-reopen-land-borders-with-canada-and-mexico-in-november
Japan's Covid infections fall to lowest levels in more than a year
By Justin McCurry
Just days after the Tokyo Olympics drew to a close, Japan appeared to be hurtling towards a coronavirus disaster with the host city reporting a record 5,773 new Covid-19 cases.
Yet in the two months since Emperor Naruhito declared the Games closed a dramatic turn of events has seen infections plummet in Tokyo and across the country.
This week, almost a fortnight since emergency measures were finally lifted, new infections continue to fall while parts of Europe, including Britain, struggle to contain cases.
Infections in Japan have fallen to their lowest levels in more than a year, triggering optimism that the worst may be over for the world's third-biggest economy.
On Monday, Tokyo reported 49 cases, the lowest daily figure since late June last year, while the nationwide count was 369.
Retrieved from: https://www.theguardian.com/world/2021/oct/13/back-from-the-brink-how-japan-became-a-surprise-covid-success-story
Thailand to reopen for some vaccinated visitors on 1 November
By Jonathan Head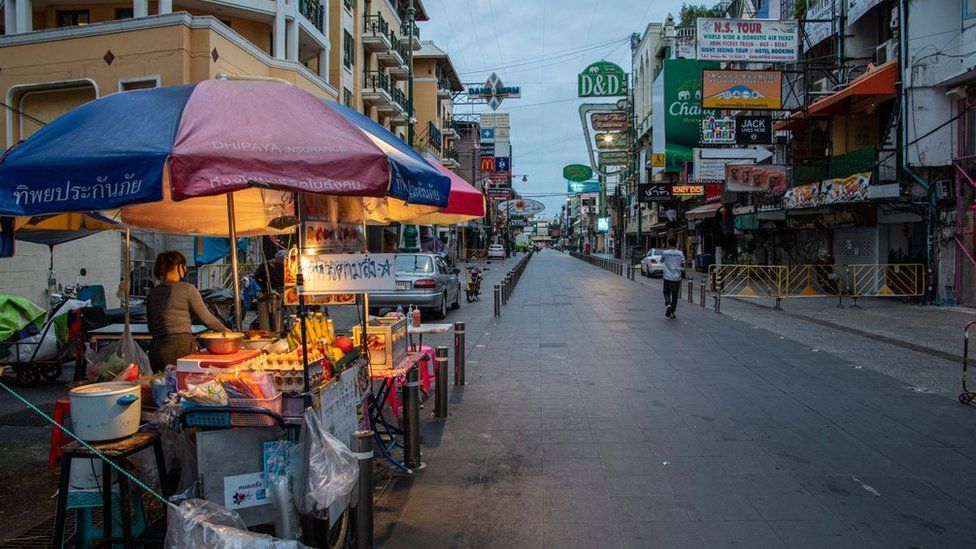 Image caption,Foreign tourism, once an engine of the Thai economy, has collapsed
Thailand plans to end Covid quarantine requirements for fully vaccinated travellers from at least 10 low-risk nations from 1 November, officials say.
PM Prayuth Chan-ocha admitted that "this decision comes with some risk" - but it is seen as a key step to revive the country's collapsed tourism sector.
The 10 nations seen as low risk include the UK, China, Germany and the US.
The country has been recording more than 10,000 positive infections daily since July.
It has fully vaccinated around 33% of its almost 70 million people. Half the population has received one dose.
Mr Prayuth said Thailand would also allow entertainment venues to reopen on 1 December and permit alcohol sales.
He added that the authorities were planning to open Thailand for more countries on that date.
Mr Prayuth's comments came in a televised address on Monday.
Referring to visitors from 10 low-risk nations, he stressed that "when they arrive, they should present a [negative] Covid test... and test once again upon arrival".
If the second test is also negative, any visitor from those countries "can travel freely like Thais", the prime minister said.
But he warned that the government would act decisively if there were to be a spike in infections or an emergence of a highly contagious variant of Covid-19.
It is estimated that Thailand - popular for its sandy beaches and non-stop nightlife - lost about $50bn (£37bn) in tourism revenue in 2020.
The economy suffered its deepest contraction in more than two decades as a result of the pandemic.
Thailand was the first country outside China to record a Covid-19 case in January last year.
It took the drastic step of sealing its borders in April, effectively killing off a tourist industry accounting for perhaps 20% of GDP, but managed to cut new daily infections to just single figures, one of the best records anywhere.
This year though, with the arrival of the Delta variant, infections have soared, from a total of less than 7,000 at the end of 2020, to 1.7 million today. The argument for keeping out foreign visitors to contain Covid became much less persuasive, especially with tourist-related businesses pleading for restrictions to be eased.
The success in containing Covid last year had another unforeseen consequence; it led the Thai government to believe it need not rush to order vaccines. The result has been a tardy and at times confused vaccine programme, and a public outcry.
The need for some economic good news is in large part what has driven it to start reopening, well before reaching its own declared target of getting 70% of the population vaccinated.
It is proceeding cautiously though, with only 10 countries on the list until the end of the year. Like other countries in the region Thailand's health system has limited ICU capacity; in August ICU units in Bangkok were quickly overwhelmed by the number of serious Covid cases.
In any case, even with an end to the two week quarantine requirement, a recovery to the 40 million tourists who came in 2019 is unlikely next year, or even the year after.
Just over 70,000 visitors came into the country in the first eight months of this year, compared with 40 million in the whole of 2019.
Thailand has reported more than 1.7 million confirmed Covid cases since the pandemic began, with nearly 18,000 deaths, according to America's Johns Hopkins University.
Retrieved from: https://www.bbc.com/news/world-asia-58838189