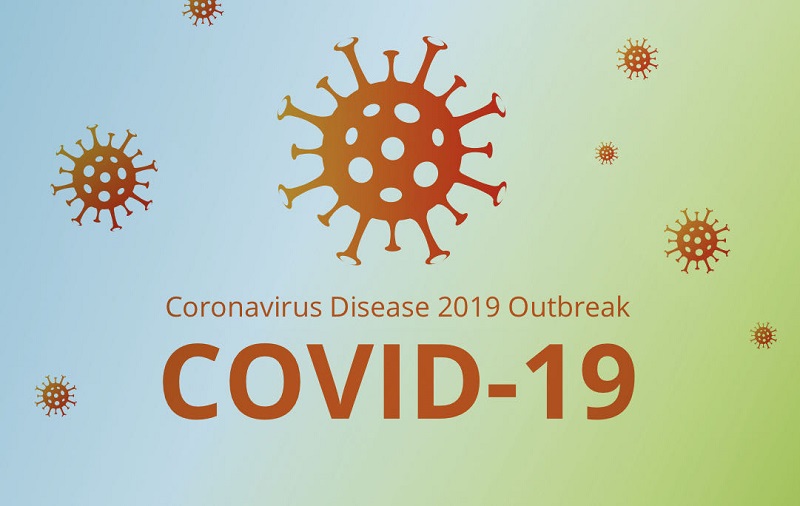 Country,
Other

Total
Cases

New
Cases

Total
Deaths

World

238,632,258

+301,587

4,867,010

45,204,373

+24,694

733,575

33,971,293

+19,018

450,814

21,575,820

+8,639

601,047

8,154,306

+34,574

137,735

7,775,365

+28,647

216,415

7,444,552

+28,370

66,180

7,056,511

+3,991

117,052

5,702,890

+11,256

122,592

5,265,859

+331

115,473

4,972,236

+1,518

126,623

4,700,316

+2,278

131,301

4,329,382

+5,951

95,033

4,227,932

+894

142,651

3,720,545

+6,153

281,958

2,922,401

+1,527

75,869

2,912,145

+648

88,317

2,666,562

+12,159

39,624

2,541,257

+11,344

58,493

2,339,594

+7,373

27,329

2,184,264

+675

199,672

2,023,761

+1,652

22,563

2,023,691

+2,258

18,204

1,710,884

+10,817

17,691

1,710,394

+777

17,927

1,699,743

+665

30,501

1,662,433

+1,063

37,564

1,658,989

+1,727

28,203

1,562,359

+481

27,688

1,356,640

+10,400

39,420

1,305,510

+960

7,912

1,257,955

+767

28,106

1,075,312

+499

18,041

1,005,168

+4,803

8,737

939,187

+386

14,457

918,383

+3,604

7,851

903,924

+1,863

11,530

839,662

+3,528

20,555

833,471

+1,072

10,811

802,198

+565

11,231

761,218

+1,675

11,096

737,766

+111

2,113

709,834

+197

25,028

676,799

+1,320

15,135

634,053

+2,490

9,246

630,180

+619

8,385

579,489

+680

14,027

557,772

+1,979

4,289

547,591

+59

8,745

526,383

+720

13,331

520,862

+621

21,656

503,735

+303

18,795

492,179

+1,032

6,664

478,651

+1,318

18,134

469,082

+119

7,267

460,203

+13

16,206

425,569

+1,162

12,731

417,858

+908

8,772

413,410

+550

4,236

412,079

+31

2,454

403,157

+1,384

5,280

390,038

+103

6,064

383,376

+1,110

4,617

365,558

+495

4,067

363,900

+544

2,669

354,476

+443

5,990

351,939

+1,805

5,231

346,176

+725

4,775

331,519

+1,594

2,575

325,390

+2,068

1,436

312,413

+837

17,695

306,647

+670

7,024

303,965

+50

4,102

301,458

+489

4,613

275,654

+57

1,390

272,356

+1,151

5,549

251,152

+95

5,181

237,424

+65

607

209,347

+11

3,654

207,694

+76

2,747

204,597

+107

5,853

194,891

+316

6,831

193,562

+287

871

179,281

+95

2,619

178,259

+425

1,269

174,968

+325

2,768

171,276

+1,359

2,801

164,618

+815

1,394

119,642

+94

559
Retrieved from: https://www.worldometers.info/coronavirus/
Brazil's unvaccinated president misses soccer match
Brazil's President Jair Bolsonaro gestures during the ceremony for the Modernization of Occupational Health and Safety Regulations, at the Planalto Palace in Brasilia, Brazil October 7, 2021. REUTERS/Ueslei Marcelino
Brazilian President Jair Bolsonaro said on Sunday he was not allowed to attend a league match between Santos and Gremio because the home club did not allow unvaccinated supporters into their stadium.
The soccer match was Santos' first with supporters present since the start of the COVID-19 pandemic, but the club insisted it would only permit entry of vaccinated people or those who had a negative PCR test.
"I wanted to watch the Santos game now and they told me you have to be vaccinated," Bolsonaro said in a video posted on the website of the Metropoles news portal. "Why?"
Bolsonaro, who has refused to get vaccinated and encouraged others to follow his lead, claimed he had antibodies because he had already contracted COVID-19.
It was unclear whether Bolsonaro, a keen football fan who spent the weekend near Santos, tried to go to the game or whether his complaint was a general one about the need for what he called "vaccine passports."
A spokesman for Santos said the club had not been approached by the president's team and that all fans must follow the country's sanitary regulations.
More than 600,000 people have died from COVID-19 in Brazil.
Retrieved from: https://www.reuters.com/world/americas/brazils-unvaccinated-president-misses-soccer-match-2021-10-10/
An E.U. official blames Russia for delays in approving the Sputnik vaccine
Getting a dose of the Sputnik V coronavirus vaccine in Moscow in July.Credit...Tatyana Makeyeva/Reuters
The Russian authorities have repeatedly delayed inspections by the European Union's main drug regulator that are required for the approval of its Sputnik V Covid-19 vaccine, the bloc's ambassador to Russia told the country's news media on Friday.
Moscow has criticized the bloc for not approving the vaccine's use sooner, but the ambassador, Markus Ederer, said that the extended timeline was not politically motivated.
"The Russian side has repeatedly postponed the timing of the inspection requested by the E.M.A., which slows down the process," Mr. Ederer told the local outlet RBC, referring to the European Medicines Agency. "These are the facts."
Sputnik V has been approved for use in more than 70 countries, according to the Russian Direct Investment Fund, the sovereign wealth fund that backed the vaccine's development. But it has not been approved by the European regulator or the World Health Organization. That creates difficulties for Russians traveling to the European Union and to the United States.
Mr. Ederer pushed back against regular assertions by the Russian authorities that the lack of approval was political.
"This is a technical rather than a political process," he said. "When Russian officials talk about the process being delayed and politicized by the European side, I sometimes think they are largely referring to themselves, because it is they who make this about politics."
Russia's health ministry said in a statement carried by the state news agency TASS on Friday that the European regulator had received the required documents by the end of September. E.M.A. officials could visit in December, it said.
Separately, a spokeswoman for the World Health Organization said on Friday that the agency was "near" to resolving outstanding issues with certifying Sputnik V.
"We are slowly solving most of the issues," the spokeswoman, Fadéla Chaib, said at a news briefing in Geneva, without elaborating on a timeline.
Russia's health minister, Mikhail Murashko, said last week that all that remained for the W.H.O. certification was some paperwork. Once the United Nations agency receives all of the necessary data and inspects the production sites, it can schedule a meeting to validate a vaccine for an emergency-use listing.
In Russia, vaccine skepticism and nonchalance about the virus have led to climbing infection rates. On Friday, the country recorded a record 936 Covid deaths and 27,246 new infections.
Retrieved from: https://www.nytimes.com/2021/10/08/world/europe/covid-russia-sputnik-vaccine-eu.html
Mozambique closes its popular beaches despite low Covid infections
By Lynsey Chutel
While wealthier countries with higher coronavirus vaccination rates are increasingly reopening their borders and their economies, nations with more restricted vaccine access are having to make tougher moves.
In Mozambique, that has meant closing popular beaches this week over fears of spreading the virus, less than two weeks after they were cautiously reopened. The authorities fear that beaches along the Indian Ocean — which are at the center of the country's tourism industry and its communal life — could become infection hot spots or encourage a lax attitude toward Covid-19 regulations.
Just 5 percent of Mozambique's adult population is fully vaccinated against the virus, according to the Africa Centers for Disease Control and Prevention. And the authorities have warned that life cannot yet return to normal, even as temperatures rise and summer approaches.
The Mozambican government announced the closure on Wednesday, immediately shuttering 18 beaches around the capital, Maputo, and in resort towns like Xai Xai and Tofo, for at least two weeks.
It's a stark contrast with neighboring South Africa, which has the continent's highest number of Covid-19 infections but has eased restrictions and kept its beaches open as vaccination rates climb steadily. Other popular Indian Ocean tourist destinations, like the islands of Mauritius and the Seychelles, have welcomed the return of tourists after successful vaccination campaigns.
Mozambique has recorded an average of just 30 daily coronavirus cases in the last seven days and no new Covid deaths, according to the World Health Organization. Still, the country, which has recorded 150,899 cases since the start of the pandemic, has enforced strict measures to keep infections low.
The authorities reopened the beaches on Sept. 23 as the country emerged from a third wave of infections, although the reopening came with a warning that the easing of restrictions did not mean the end of the pandemic. Officials continued to impose strict regulations on beaches in particular, banning the consumption of alcohol, gatherings and games, and imposing a 5 p.m. closing time.
Beachgoers were warned that flouting the rules would lead to swift action. And that came this week as a government spokesman, Filimão Suazi, announced the closing of some of Mozambique's most popular beaches, blaming "bad behavior."
Mozambique entered its third wave of infections earlier this year, with over 4,400 new cases reported in the first week of July. With only three doctors per 100,000 people, according to the U.S. Embassy in Mozambique, the country's health facilities were strained. The authorities moved quickly to close schools, limit shopping times at markets and impose an overnight curfew.
Retrieved from: https://www.nytimes.com/2021/10/08/world/africa/covid-mozambique-beaches.html
Brazil's Covid-19 death toll passes 600,000
A Brazilian flag was added to a display representing the 600,000 people who have died from Covid-19 in Brazil on Friday at Copacabana Beach in Rio de Janeiro.Credit...Bruna Prado/Associated Press
RIO DE JANEIRO — Brazil surpassed the grim landmark of more than 600,000 Covid-19 deaths this week, making its death toll second only to the United States.
The country's official tally of fatalities reached 600,493 late on Friday, more than a year and a half after the beginning of the pandemic in Brazil, according to a consortium of major media companies that have been collecting data from local governments. The United States has recorded 712,822 deaths, according to a New York Times database.
Brazil's vaccination campaign appears to have slowed the progress of the coronavirus, experts said. It took only 36 days for the country to go from 300,000 to 400,000 deaths, and 51 days for the disease to claim the next 100,000 victims, a point passed on June 19. The most recent 100,000 Covid-19 victims died over 111 days.
Natália Pasternak, a microbiologist who is the president of the Instituto Questão de Ciência, a Brazilian nongovernmental organization, said the country was on track to control the pandemic if it continued to vaccinate people at the same rate.
"We have to have a responsible optimism in the country with the advance of vaccination," Ms. Pasternak said in Portuguese. "This is thanks to a very good national immunization program, built up decades ago, and a population extremely favorable to the vaccine."
Brazil's president, Jair Bolsonaro, a conservative populist, has drawn heavy criticism for his handling of the pandemic. He repeatedly played down the threat of the virus, railed against quarantine measures, declined to be vaccinated himself and defended the use of ineffective treatments. His government was also slow to secure access to coronavirus vaccines even as Covid overwhelmed hospitals across the country.
Most Brazilians are willing to get immunized against the virus, polls show. Even though the initial campaign to vaccinate the population was hampered earlier in the year by a shortage of doses, health workers had managed to fully immunize 46 percentof Brazilians by Friday, the data from the media consortium shows.
The United States surpassed 700,000 deaths from Covid-19 earlier this month. Its death toll rose over the summer as the highly contagious Delta variant spread, despite an ample supply of vaccines. Brazil, India, and Mexico follow in the ranking of total deaths, according to The New York Times database.
Questions have been raised about the quality of the data released by the Brazilian government, because of delays and omissions. But the group of major media companies, the Consórcio de Veículos de Imprensa, has been collecting information from regional governments and releasing it daily since April 2020.
neighborhoods, like the Saúde area in Rio Janeiro, where there are frequent outdoor concerts.
Some public health experts, however, have said it is too early to relax measures intended to stop the virus from spreading. "Brazil shouldn't start releasing now, removing the restriction on the use of masks, giving people a false sense of security, because it's not over," Ms. Pasternak said.
Retrieved from: https://www.nytimes.com/2021/10/09/world/americas/covid-brazil-600000-dead.html
Moderna, Racing for Profits, Keeps Covid Vaccine Out of Reach of Poor
A Moderna Covid-19 vaccination in Nairobi, Kenya, a middle-income country where the United States has donated doses.Credit...Simon Maina/Agence France-Presse — Getty Images
Moderna, whose coronavirus vaccine appears to be the world's best defense against Covid-19, has been supplying its shots almost exclusively to wealthy nations, keeping poorer countries waiting and earning billions in profit.
After developing a breakthrough vaccine with the financial and scientific support of the U.S. government, Moderna has shipped a greater share of its doses to wealthy countries than any other vaccine manufacturer, according to Airfinity, a data firm that tracks vaccine shipments.
About one million doses of Moderna's vaccine have gone to countries that the World Bank classifies as low income. By contrast, 8.4 million Pfizer doses and about 25 million single-shot Johnson & Johnson doses have gone to those countries.
Of the handful of middle-income countries that have reached deals to buy Moderna's shots, most have not yet received any doses, and at least three have had to pay more than the United States or European Union did, according to government officials in those countries.
Thailand and Colombia are paying a premium. Botswana's doses are late. Tunisia couldn't get in touch with Moderna.
Unlike Pfizer, Johnson & Johnson and AstraZeneca, which have diverse rosters of drugs and other products, Moderna sells only the Covid vaccine. The Massachusetts company's future hinges on the commercial success of its vaccine.
"They are behaving as if they have absolutely no responsibility beyond maximizing the return on investment," said Dr. Tom Frieden, a former head of the Centers for Disease Control and Prevention.
Moderna executives have said that they are doing all they can to make as many doses as possible as quickly as possible but that their production capacity remains limited. All of the doses they produce this year are filling existing orders from governments like the European Union.
Even so, the Biden administration has grown increasingly frustrated with Moderna for not making its vaccine more available to poorer countries, two senior administration officials said. The administration has been pressing Moderna executives to increase production at U.S. plants and to license the company's technology to overseas manufacturers that could make doses for foreign markets.
Moderna is now scrambling to defend itself against accusations that it is putting a priority on the rich.
On Friday, after The New York Times sent detailed questions about how few poor countries had been given access to Moderna's vaccine, the company announced that it was "currently investing" to increase its output so it could deliver one billion doses to poorer countries in 2022. The company also said this past week that it would open a factory in Africa, without specifying when.
Moderna executives have been talking with the Biden administration about selling low-cost doses to the federal government, which would donate them to poorer countries, as Pfizer has agreed to do, the two senior officials said. The negotiations are continuing.
In an interview on Friday, Moderna's chief executive, Stéphane Bancel, said "it is sad" that his company's vaccine had not reached more people in poorer countries but that the situation was out of his control.
He said that Moderna tried and failed last year to get governments to kick in money to expand the company's scant production capacity and that the company decides how much to charge based on factors including how many doses are ordered and how wealthy a country is. (A Moderna spokeswoman disputed Airfinity's calculation that the company had provided 900,000 doses to low-income countries, but she didn't provide an alternate figure.)
Nearly a year after Western countries began sprinting to vaccinate their populations, the focus in recent months has shifted to the severe vaccine shortages in many parts of the world. Dozens of poorer countries, mostly in Africa and the Middle East, had vaccinated less than 10 percent of their populations as of Sept. 30.
In August, for example, Johnson & Johnson faced rebukes from the director general of the World Health Organization and public health activists after The Times reported that doses of that shot produced in South Africa were being exported to wealthier countries.
Retrieved from: https://www.nytimes.com/2021/10/09/business/moderna-covid-vaccine.html?pageType=LegacyCollection&collectionName=Covid-19+Vaccines&label=Covid-19+Vaccines&module=hub_Band&region=inline&template=storyline_band_recirc
Summary
· New Zealand on a 'knife-edge' as Covid cases are expected to rise further. The island nation recorded 94 new infections over the weekend, as experts say an "exponential growth curve" will occur where new cases will quickly top 100 a day if the government stays its current course.
· The Centers of Disease Control and Prevention says 187 million people in US are fully vaccinated.
· Dr Anthony Fauci warns the US must not 'prematurely declare victory' over Covid. As the holiday season approaches, the White House medical adviser urged caution in celebrating declining Covid cases.
· One in six of England's most critically ill patients are unvaccinated pregnant women, new figures reveal. Twenty of the 118 patients with Covid who received extra corporeal membrane oxygenation (Ecmo) between July and September were mothers-to-be, NHS England said. Of these, 19 had not had a jab and the other had only had one dose of a vaccine. The health service is urging pregnant women to get fully vaccinated amid new evidence that the virus can cause serious problems for the mother-to-be and her baby in the later stages of pregnancy.
· Australian prime minister, Scott Morrison, plans to "accelerate" the resumption of international travel and home quarantine sooner than planned, but only for those in the state of New South Wales.
· UK Health Security Agency chief executive Dr Jenny Harries has warned that people who catch flu and Covid at the same time this winter are twice as likely to die than those who only have coronavirus.
· Harries also said that it's hard to predict what the next chapter of the pandemic will look like in the UK, as immunity from vaccines wanes among older people.
· Two million people in England have received a Covid booster jab, NHS England said. The health secretary, Sajid Javid, tweeted: "This is great progress which is helping to reinforce our wall of defence so we can keep the virus at bay." Over-50s, younger adults with health conditions and frontline health and care workers are eligible for a third shot.
· Singapore's health ministry reported 3,703 new cases of Covid-19 on Saturday, the highest since the beginning of the pandemic, while it recorded 11 new deaths.
Retrieved from: https://www.theguardian.com/world/live/2021/oct/11/covid-live-news-sydney-reopens-after-long-lockdown-new-zealand-braces-for-rising-cases