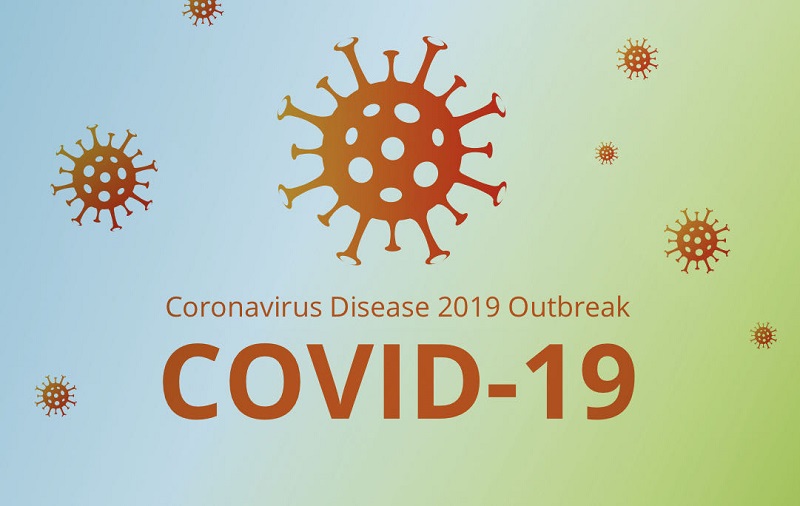 Country,
Other

Total
Cases

New
Cases

Total
Deaths

World

175,163,499

+420,265

3,776,674

34,264,727

+14,201

613,494

29,182,072

+93,896

359,695

17,125,357

+87,097

479,791

5,725,492

+5,557

110,202

5,306,690

+6,454

48,428

5,156,250

+10,407

124,895

4,535,754

+7,540

127,860

4,237,790

+2,199

126,767

4,038,528

+29,757

83,272

3,715,870

+3,275

90,187

3,715,454

+4,427

80,332

3,635,835

+24,233

93,473

2,990,714

+10,598

81,519

2,876,289

+428

74,363

2,438,011

+3,449

229,100

2,218,039

+1,385

51,410

1,991,203

+3,270

187,479

1,877,050

+7,725

52,162

1,712,939

+8,881

57,310

1,667,560

+1,714

17,700

1,664,401

+383

30,210

1,445,770

+5,353

30,141

1,396,798

+1,388

25,843

1,286,217

+5,462

22,190

1,237,856

+4,616

16,614

1,079,294

+140

31,383

1,072,175

+904

25,051

936,131

+1,118

21,453

854,522

+890

17,037

817,819

+2,537

12,949

806,385

+179

29,889

765,619

+1,885

13,743

741,699

+598

9,561

714,252

+198

6,938

647,688

+366

10,650

633,891

+6,239

3,611

598,813

+3,449

8,179

589,423

+2,179

1,710

541,940

+139

7,780

522,389

+386

9,190

461,242

+1,274

7,503

433,870

+885

20,903

419,990

+131

17,872

412,420

+886

12,346

401,853

+834

2,939

396,832

+1,000

4,111

392,975

+2,981

15,177

390,693

+147

12,430

384,512

+779

6,413

382,231

+3,100

10,278

360,285

+2,102

13,229

358,061

+275

8,103

351,249

+821

4,982

336,007

+2,187

4,278

334,917

+68

4,948

326,405

+3,427

4,816

321,648

+1,391

1,806

288,229

+904

2,520

277,010

+249

4,323

273,398

+223

4,226

270,292

+765

15,471

265,662

+1,826

8,361

265,356

+259

4,941

255,907

+255

4,392

255,601

+60

6,145

254,920

+1,041

1,171

246,764

+1,464

2,764

242,796

+419

6,532

228,579

+1,931

2,448

223,384

+99

4,474

219,138

+158

573

213,396

+2,735

1,910

188,157

+229

3,152

185,228

+2,680

1,332

173,661

+589

3,345

166,982

+64

2,117

155,469

+28

5,467

152,420

+1,161

1,045

145,692

+601

1,977

144,715

+136

3,233

135,388

+244

2,428

132,415

+18

2,452

132,034

+387

3,544

130,310

+68

1,265

127,466

+212

789

108,173

+459

1,864

103,763

+1,767

1,324

102,362

+199

701

99,867

+19

1,596

94,369

+40

789

93,520

+126

959

91,316

+16

4,636

85,892

+1,842

3,356

17,313

+272

373

11,068

+4

107

9,565

+407

55
Retrieved from: https://www.worldometers.info/coronavirus/
More vaccines cannot come too soon for stricken regions, including Latin America, a W.H.O. official says
A funeral home employee sanitized coffins in Buenos Aires, Argentina, in early May.Credit...Juan Ignacio Roncoroni/EPA, via Shutterstock
RIO DE JANEIRO — Officials at the World Health Organization on Wednesday repeated their calls for the world's governments to accelerate plans to distribute coronavirus vaccines to hard-hit nations, warning that many countries in Latin America continue to see rising caseloads.
"Across our region, this year has been worse than last year," said Dr. Carissa F. Etienne, the director of the Pan American Health Organization, which is part of the World Health Organization. "In many places infections are higher now than at any point in this pandemic."
The comments came as President Biden prepared to announce that his administration will buy 500 million doses of the Pfizer-BioNTech vaccine and donate them among about 100 countries over the next year, according to people familiar with the plan. Mr. Biden could announce the arrangement as early as Thursday, as he begins his first trip abroad as president.
It is not yet clear which countries the 500 million vaccine doses would be supplied to, but Latin America is among the regions where the need is urgent. Eight of the 10 countries with the highest rate of Covid deaths per capita rate are in Latin America and the Caribbean, according to the Center for Systems Science and Engineering at Johns Hopkins University.
And even as hospitals in Argentina, Chile, Uruguay and other nations where the virus continues to spread aggressively have created overflow facilities, health care systems in several nations in the region are struggling to cope, Dr. Etienne said during the W.H.O.'s virtual news conference on Wednesday morning.
"Despite the doubling or even the tripling of hospital beds throughout the region, I.C.U. beds are full, oxygen is running low and health workers are overwhelmed," she said.
Most governments in Latin America are struggling to acquire enough doses to quickly inoculate their people, which will delay their ability to fully reopen economies, officials said.
Last week, Mr. Biden said the United States would distribute 25 million doses this month to countries in the Caribbean and Latin America; South and Southeast Asia; Africa; and the Palestinian territories, Gaza and the West Bank. Those doses are the first of 80 million that Mr. Biden pledged to send abroad by the end of June.
Dr. Etienne said that only a more equitable distribution system would put an end to the pandemic in the foreseeable future.
"Today we're seeing the emergence of two worlds, one quickly returning to normal and another where recovery remains a distant future," Dr. Etienne said. "Unfortunately, vaccine supply is concentrated in a few nations while most of the world waits for doses to trickle down."
She singled out the vaccine shortage in Central America, home to more than 44 million people, where just over two million have been inoculated. Fewer than three million people have been vaccinated in nations in the Caribbean, which has a population of just over 34 million.
Retrieved from: https://www.nytimes.com/2021/06/09/world/covid-vaccine-latin-america-who.html
The U.S. will announce plans to send 500 million Pfizer-BioNTech doses to 100 nations over the next year
By Sharon LaFraniere, Sheryl Gay Stolberg, Noah Weiland and Daniel E. Slotnik
President Biden and the first lady, Jill Biden, on Wednesday, shortly before the president's first trip abroad.Credit...Tom Brenner for The New York Times
WASHINGTON — President Biden, under pressure to aggressively address the global coronavirus vaccine shortage, will announce as early as Thursday that his administration will buy 500 million doses of the Pfizer-BioNTech vaccine and donate them among about 100 countries over the next year, according to people familiar with the plan.
The White House reached the deal just in time for Mr. Biden's eight-day European trip, which is his first opportunity to reassert the United States as a world leader and restore relations that were badly frayed by President Donald J. Trump.
"We have to end Covid-19, not just at home, which we're doing, but everywhere," Mr. Biden told American troops after landing at R.A.F. Mildenhall in Suffolk, England. "There's no wall high enough to keep us safe from this pandemic or the next biological threat we face, and there will be others. It requires coordinated multilateral action."
People familiar with the Pfizer deal said the United States would pay for the doses at a "not for profit" price. The first 200 million doses will be distributed by the end of this year, followed by 300 million by next June, they said. The doses will be distributed through Covax, the international vaccine-sharing initiative.
Mr. Biden is in Europe for a week to attend the NATO and Group of 7 summits and to meet with President Vladimir V. Putin of Russia in Geneva. He is likely to use the trip to call on other nations to step up vaccine distribution.
In a statement on Wednesday, Jeffrey D. Zients, the White House official in charge of devising a global vaccination strategy, said Mr. Biden would "rally the world's democracies around solving this crisis globally, with America leading the way to create the arsenal of vaccines that will be critical in our global fight against Covid-19."
The 500 million doses still fall far short of the 11 billion the World Health Organization estimates are needed to vaccinate the world, but significantly exceed what the United States has committed to share so far. Other nations have been pleading with the United States to give up some of its abundant vaccine supplies. Less than 1 percent of people are fully vaccinated in a number of African countries, compared with 42 percent in the United States and the United Kingdom.
Advocates for global health welcomed the news, but reiterated their stance that it is not enough to simply give vaccine away. They say the Biden administration must create the conditions for other countries to manufacture vaccines on their own, including transferring the technology to make the doses.
Retrieved from: https://www.nytimes.com/live/2021/06/09/us/joe-biden/biden-global-vaccine-plan
Those reports of severe Covid and deaths among the vaccinated? They're rare, and not unexpected
By Emily Anthes
Breakthrough coronavirus infections — meaning those that occur after full vaccination — remain uncommon. And severe Covid among the vaccinated is even more rare.Credit...Apu Gomes/Agence France-Presse — Getty Images
Over the last few months, a drumbeat of headlines has highlighted the astounding effectiveness of the Covid-19 vaccines, especially the mRNA vaccines made by Pfizer-BioNTech and Moderna. The vaccines, study after study has shown, are more than 90 percent effective at preventing the worst outcomes, including hospitalization and death.
But alongside this good news have been rare reports of severe Covid in people who had been fully vaccinated.
On June 3, for instance, Napa County, Calif., announced that a fully vaccinated woman, who was more than a month past her second Moderna shot, had died after being hospitalized with Covid. The woman, who was over 65 and had underlying medical conditions, had tested positive for the Alpha variant, which was first identified in Britain.
Although these cases are tragic, they are uncommon — and not unexpected.
"I'm very sad that she had a sufficiently severe illness that it actually led to her death," said Dr. William Schaffner, medical director of the National Foundation for Infectious Diseases and a vaccine expert at Vanderbilt University. But, he noted, "we expected to have the occasional breakthrough infection."
Such cases should not dissuade people from getting vaccinated, scientists said. "There is not a vaccine in history that has ever been 100 percent effective," said Dr. Paul Offit, the director of the Vaccine Education Center at Children's Hospital of Philadelphia. "This is your best chance of avoiding severe, critical disease. But as is true of everything in medicine, it's not perfect."
Severe Covid is rare in people who have been fully vaccinated. In a paper published last month, the Centers for Disease Control and Prevention said that it had received reports of 10,262 breakthrough infections by April 30. That is just a tiny fraction of the 101 million Americans who had been vaccinated by that date, though the agency noted that it likely represented "a substantial undercount" of breakthrough infections.
Of those breakthrough cases, 10 percent of patients were hospitalized and 2 percent died — and in some of those cases, patients were hospitalized or died from something unrelated to Covid-19. The median age of those who died was 82.
Older adults, who are at greater risk for Covid complications, may also be more likely to develop breakthrough infections because they are known to mount weaker immune responses to vaccines. People who are immunocompromised or have other chronic health conditions may also be at increased risk.
Some of the variants — particularly Beta, which was first identified in South Africa — may be more likely to evade the protection induced by vaccines. But Beta is not currently common in the United States, Dr. Schaffner noted.
The Alpha variant that infected the Napa County woman is highly contagious, but vaccines provide good protection against it — as well as against the original strain of the virus.
"Vaccines provide exceptional protection against death and illness from the virus and all residents should continue to get vaccinated to protect themselves and others," Dr. Karen Relucio, Napa County's public health officer, said in a statement.
Breakthrough infections are likely to decrease as more people get vaccinated and community transmission rates fall. "The virus will find fewer and fewer people to infect — it will be harder for the virus to work its way through the population," Dr. Schaffner said. "These are great vaccines. In order for the vaccines to work optimally — on an individual basis and a community basis — as many people as possible have to be vaccinated."
Retrieved from: https://www.nytimes.com/live/2021/06/09/world/covid-vaccine-coronavirus-mask/vaccine-infections
AstraZeneca vaccine carries a slightly increased risk of bleeding problems, new study shows
By Denise Grady
Receiving the Oxford-AstraZeneca vaccine in Currie, Scotland, in January.Credit...Photo photo by Russell Cheyne/Agence France-Presse
People receiving the Covid vaccine made by Oxford-AstraZeneca had a slightly increased risk of a bleeding disorder, and possibly other rare blood problems, researchers reported on Wednesday.
The findings, from a study of 2.53 million adults in Scotland who received their first doses of either the AstraZeneca vaccine or the one made by Pfizer-BioNTech, were published in the journal Nature Medicine.
The study found no increased risk of the blood disorders with the Pfizer-BioNTech vaccine.
The AstraZeneca vaccine is not authorized for use in the United States, but has been authorized by the European Medicines Agency, the European Union's top drug regulator, as well as by many countries outside the bloc. But reports of rare clotting and bleeding disorders in younger adults, some fatal, led some countries to limit the vaccines's use to older people, and a few to drop it altogether.
The new study found that the AstraZeneca vaccine was linked to a slight increase in the risk of a disorder called "immune thrombocytopenic purpura," which can cause bruising in some cases but also serious bleeding in others. The risk was estimated at 1.13 cases per 100,000 people receiving their first dose, up to 27 days after vaccination.
Retrieved from: https://www.nytimes.com/live/2021/06/09/world/covid-vaccine-coronavirus-mask/astrazeneca-vaccine-bleeding
Wuhan animal markets sold dozens of species that can carry pathogens that infect humans, a study found
Workers near a wholesale market in Wuhan, China, in March 2020.Credit...Hector Retamal/Agence France-Presse — Getty Images
In the two years before the pandemic began, markets in the Chinese city of Wuhan were selling nearly three dozen animal species that can harbor pathogens that jump to humans, researchers have found, shedding new light on the possible role of the wildlife trade in the coronavirus's origins.
The researchers found sales in Wuhan of mink, palm civets and raccoon dogs, but they did not find sales of pangolins or bats, which have been suspected as possible sources of the coronavirus.
In all, the researchers documented sales of more than 47,000 animals across 38 species in Wuhan markets between May 2017 and November 2019. Thirty-three of the species have previously been infected with diseases or disease-bearing parasites that can affect humans, the researchers said.
China suspended the sale and consumption of wild animals as the coronavirus began spreading rapidly early last year. The country's wildlife trade played a key role in the SARS outbreak in the early 2000s.
A team of experts who led a World Health Organization mission to Wuhan this year examined vendor records and other evidence from the city's animal markets. But the team reached no firm conclusions about the markets' role in the outbreak, or about the specific species through which the coronavirus might have spread to humans.
More than a year into the pandemic, the question of the virus's origins remains largely unresolved. The Biden administration last month announced a new push to investigate whether it could have accidentally leaked from a laboratory in Wuhan.
President Biden's action came as top health officials renewed their appeals this week for a more rigorous inquiry. And it followed mounting criticism of a report from a team of international experts convened by the World Health Organization that largely dismissed the possibility that the virus had accidentally escaped from a Chinese laboratory called the Wuhan Institute of Virology.
Many scientists support investigating all possibilities, including the laboratory origin, even though they think the virus was probably transmitted from animals to humans outside of a laboratory. Angela Rasmussen, a virologist at University of Saskatchewan's Vaccine and Infectious Disease Organization, said of the new study, "I think this puts a big point in the column of natural origin through intermediate species." She said that while the paper "doesn't prove anything" it "provides clear evidence that the wildlife markets really haven't been investigated enough."
The study of the animal markets, published this week in the journal Scientific Reports, was written by authors affiliated with China West Normal University, Oxford University and the University of British Columbia.
Between 2017 and 2019, one of the researchers conducted monthly surveys of all 17 shops in Wuhan markets that sold live wild animals for food and pets. Seven of these shops were at the city's Huanan seafood market. Several early Covid cases in Wuhan were discovered in people with connections to that market.
The researchers originally carried out the surveys to investigate a tick-borne virus. But their results became "serendipitously" relevant to the Covid-19 pandemic, the researchers wrote.
Among the other species on sale in Wuhan, according to the researchers, were badgers, hedgehogs, weasels, porcupines, marmots, red foxes, flying squirrels, crested myna birds, snakes, vipers, cobras and Siamese crocodiles. Almost all of the animals were "sold alive, caged, stacked and in poor condition," the researchers wrote, and were often butchered on site.
Retrieved from: https://www.nytimes.com/2021/06/09/world/wuhan-animal-markets-covid.html
Summary
Here are the other key developments from the last few hours:
· Joe Biden has flown across the Atlantic on his first foreign trip as president. In the UK, Boris Johnson and Biden will be signing a new Atlantic charter for the post-Covid era. The two leaders have also committed to easing travel restrictions between the US and UK.
· The US has pledged to buy 500m Pfizer vaccine doses to distribute to 100 countries. The country would buy doses at the regular price, and send them to be distributed through the Covax program. The move comes as lawmakers in the US and abroad have urged the US and Europe to waive vaccine patents, so developing countries can cheaply and easily produce their own doses.
· The Keystone XL pipeline is canceled, in a culmination of a decade of activism by Indigenous protestors. TC Energy, the Calgary-based developer of the Keystone XL pipeline, has said it will plan a "safe termination of and exit from" the project. The pipeline began construction last year, during the Trump administration. But Joe Biden canceled the permit for the $9bn project as one of his first acts as president.
· Republicans filibustered the Paycheck Fairness Act. Senate minority leader Mitch McConnell declared "the era of bipartisanship is over" and vowed to block other upcoming bills that Democrats have been pushing to pass.
Retrieved from: Joe Biden arrives in UK as domestic agenda hits a Republican wall – as it happened | US news | The Guardian