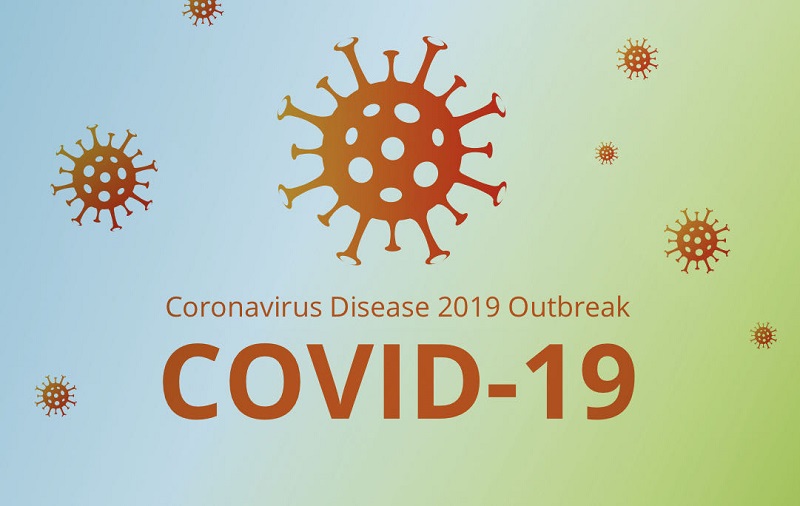 Country,
Other

Total
Cases

New
Cases

Total
Deaths

World

174,367,735

+312,283

3,751,873

34,227,237

+12,283

612,701

28,996,949

+87,345

351,344

16,985,812

+38,750

474,614

5,713,917

+1,164

110,062

5,293,627

+5,647

48,255

5,135,866

+9,429

124,117

4,522,476

+5,683

127,841

4,233,698

+1,273

126,588

3,977,634

+22,195

81,946

3,710,341

+1,562

89,965

3,707,523

+3,122

80,236

3,593,016

+21,949

92,496

2,971,270

+4,907

81,183

2,875,328

+194

74,160

2,433,681

+1,401

228,804

2,215,052

+535

51,215

1,984,999

+1,429

186,757

1,863,031

+6,993

51,803

1,699,849

+3,285

57,063

1,664,427

+1,377

17,681

1,663,612

+94

30,191

1,434,884

+6,928

30,058

1,394,146

+1,583

25,761

1,276,004

+6,539

21,969

1,229,121

+4,129

16,566

1,078,952

+89

30,878

1,070,802

+928

25,033

933,630

+1,490

21,323

853,034

+388

17,036

839,585

+14

6,418

812,960

+1,970

12,869

806,089

+81

29,866

762,401

+2,078

13,574

740,502

+655

9,541

713,840

+162

6,924

647,079

+279

10,640

622,086

+5,271

3,460

591,494

+3,370

7,990

585,039

+1,968

1,702

541,628

+71

7,769

521,530

+104

9,181

458,707

+1,161

7,471

432,739

+386

20,814

419,681

+208

17,854

410,166

+798

12,301

400,422

+570

2,919

395,064

+989

4,076

390,451

+15

12,414

387,162

+1,428

15,024

382,851

+376

6,404

375,996

+2,831

10,005

357,608

+43

8,091

356,750

+1,018

13,027

349,405

+307

4,934

334,747

+32

4,945

331,920

+928

4,228

318,783

+2,248

4,692

318,676

+1,479

1,798

301,984

+906

3,655

286,948

+459

2,520

276,544

+85

4,310

273,024

+110

4,213

268,754

+782

15,399

264,826

+377

4,941

262,255

+297

8,305

255,501

+48

6,137

255,432

+57

4,390

252,600

+1,522

1,143

243,621

+1,483

2,734

241,826

+252

6,479

225,095

+1,216

2,424

223,212

+32

4,463

218,798

+171

569

207,979

+2,646

1,789

187,685

+407

3,146

179,886

+2,419

1,269

172,639

+148

3,308

166,816

+49

2,117

155,418

+1

5,458

150,103

+1,185

1,025

144,637

+485

1,974

144,456

+139

3,227

134,888

+76

2,413

132,384

+5

2,452

131,283

+325

3,527

130,156

+37

1,264

127,066

+249

784

107,335

+362

1,852

101,964

+242

696

100,765

+487

1,315

99,834

+22

1,594

16,786

+245

355

11,059

+2

107

8,983

+236

53
Retrieved from: https://www.worldometers.info/coronavirus/
Uganda reimposes Covid-19 restrictions as cases surge in second wave
By Bethlehem Feleke, CNN
A view of deserted streets as part of coronavirus measures in Kampala, Uganda on April 3, 2020.
Kampala, Uganda (CNN)More restrictions will be reinforced in Uganda to curb the spread of a second wave of Covid-19 amid a sharp rise in cases, President Yoweri Museveni confirmed in a televised address Sunday night.
All schools and institutions of higher learning will be closed for 42 days starting Monday morning, the president said, adding that all teachers will be required to be vaccinated before returning to the classroom. "There is an increasing number of clusters of infections in schools," Museveni said.
Inter-district travel will also be banned for 42 days starting June 10th,to minimize the movement of people and the spread of the virus from district-to-district.
Additionally, communal gathering in places of worship will be suspended for 42 days, but social gatherings will be limited to a maximum capacity of 20 people.
On June 4th, Uganda registered its highest single day record with 1259 confirmed cases, at a positivity rate of 17%. But only 8% of the cases from the last 14 days were admitted into hospitals.
"In this wave, the intensity of severe and critically ill COVID-19 patients and deaths is higher than what we experienced in the first wave," Museveni said. "In the previous wave it took us 3-4 months to get to the current state of critical and severe patients. While in the second wave, it has taken us less than two weeks to get to the same situation."
As the second wave grips Uganda, the country continues to struggle with vaccine shortages having only vaccinated less than 2% of the population. President Museveni announced he would try to procure China's Sinovac vaccine, Russia's Sputnik-V vaccine and Johnson & Johnson doses for Uganda, but offered no further details.
Museveni stressed that reinforcing restrictions was critical to prevent exhausting hospital capacities. But, he threatened that if the restrictions were not followed and the situation worsened, he would put the country back on a total lockdown.
Uganda took stringent steps to try to halt the spread of the virus early on in the pandemic last year. It was one of the first African countries to impose travel restrictions on its citizens and others traveling from 16 countries it said had a high number of cases of coronavirus, including the US and UK.
It was also among the first African country to announce a ban on large public gatherings including weddings, church and Jumat services for a period of 30 days. On March 18, schools were closed and public rallies banned.
Retrieved from: https://edition.cnn.com/2021/06/07/africa/uganda-reimposes-covid-restriction-intl/index.html
Thailand begins mass Covid-19 vaccine rollout using shots made by royal-owned company
By Helen Regan and Kocha Olarn, CNN
Bangkok (CNN)Thailand began its mass Covid vaccination program Monday, following criticism of delays and concerns over health authorities relying on AstraZeneca shots produced by a company owned by the country's king.
The Southeast Asian nation is battling a third coronavirus wave with the highest number of daily cases and deaths reported since the start of the pandemic, raising public concerns of adequate access to vaccines.
On Tuesday, Thailand reported 2,662 new Covid-19 cases and 28 deaths, according to its Covid-19 task force (CCSA).
Thailand plans to administer 6 million shots in June using the AstraZeneca and Sinovac vaccines, according to the country's Public Relations department.
In the capital, Bangkok, on Monday, 25 vaccination stations were set up outside hospitals, malls, subway stations, gymnasiums, gas stations and university campuses.
Thailand's Prime Minister Prayut Chan-o-cha last month set a target of 100 million vaccine doses to be administered by the end of the year. Most of those -- 61 million -- are expected to be AstraZeneca doses produced locally by royal-owned company Siam BioScience.
The country has faced criticism from opposition leaders for being overly reliant on one supplier and over concerns of a lack of supply. Thailand wants to vaccinate 70% of the population by the end of the year, but so far only about 4% of its 69 million people have received at least one dose.
Reuters reported last week some hospitals had postponed vaccination appointments citing lack of doses, with one medical group saying the delay would affect nearly 40,000 people.
A nurse administers a dose of the AstraZeneca Covid-19 coronavirus vaccine at the Narathiwat Hospital compound in the southern province of Narathiwat on June 7.
Meanwhile, the Philippines said on June 1 delivery of the first batches of an order of 17 million doses of the AstraZeneca vaccine produced by Siam BioScience was delayed and reduced, according to Reuters.
AstraZeneca is working with Siam BioScience to produce and distribute vaccines across Southeast Asia. The vaccine will be ready for export to other countries in the region in July, a news release said.
Observing the rollout outside Bangkok's Bang Sue Grand Station, Prime Minister Prayut sought to reassure the public there would be enough vaccines.
"People are concerned about Covid-19 vaccine arrangement. The government has not been ignoring that, concerned offices have been instructed to urgently negotiate to find more vaccines to every willing Thai," he said.
Negotiations are ongoing for 20 million doses from Pfizer/BioNTech and 5 millions doses from Johnson & Johnson, according to a post on the government's Facebook page.
But questions over public transparency and whether Siam BioScience can meet its production targets is a sensitive issue in Thailand. Founded in 2009, the biopharmaceuticals manufacturer is solely owned by King Maha Vajiralongkorn and has not made vaccines before.
Thailand has some of the strictest lese majeste laws in the world where criticizing the king, queen, or heir apparent can result in a 15-year prison sentence.
In March, opposition politician Thanathorn Juangroongruangkit was charged with defaming the monarchy after he questioned the selection of Siam BioScience as the main supplier of Thailand's vaccine drive.
Police said Thanathorn had committed lese majeste in a Facebook Live stream during which he said the government had mishandled the vaccine campaign and given an unfair advantage to Siam BioScience, according to Progressive Movement, the group headed by Thanathorn.
CNN has reached out to Siam BioScience for comment. Speaking to local media the Standard, Nualphan Lamsam, honorary director of corporate communications at Siam BioScience defended the company and said there was no delay in delivering the vaccine.
Thailand's disease control department said as of June 7 there were 2.04 million AstraZeneca doses and 1.5 million Sinovac doses available in the country.
The department said it expected to receive 3.43 million more doses by the end of June.
Though it began its mass rollout on Monday, Thailand started vaccinating medical staff and frontline workers on February 28. As of June 4, more than 4 million doses were administered, including 1 million doses in Bangkok, it said.
Thailand has managed to keep overall Covid-19 cases low until the most recent outbreak emerged in early April from a Bangkok entertainment district, before infections spread to prisons, factories, migrant worker dorms and slum areas.
As of Tuesday, Thailand had reported a total of 182,548 Covid-19 cases and 1,297 deaths, according to the country's health ministry.
Retrieved from: https://edition.cnn.com/2021/06/08/asia/thailand-coronavirus-vaccine-astrazeneca-rollout-intl-hnk/index.html
India's central government will take over vaccinations amid criticism over its handling of the outbreak
A health worker inoculated a man with dose of Covishield vaccine at health center of Sultanpur village in Uttar Pradesh, India, on Friday.Credit...Atul Loke for The New York Times
Amid criticism of the government's handling of one of the world's deadliest outbreaks, Prime Minister Narendra Modi of India said on Monday that the federal government would play a bigger role procuring Covid-19 vaccines on behalf of states. It's a process that had been mired in confusion because of squabbling between the central and state governments and a lack of vaccine supply.
Mr. Modi said in a nationwide address that his government would increase both the pace of inoculations and the purchasing of vaccines. Less than 4 percent of the country's 1.4 billion people have been fully vaccinated, according to a New York Times database.
"The government of India will procure 75 percent stock from vaccine manufacturers and provide it to states," he said. "That means, no state governments will have to spend anything on vaccines."
Many Indian states had earlier vowed to vaccinate their populations for free, particularly those ruled by parties in opposition to Mr. Modi's Bharatiya Janata Party, but they were forced to close vaccination centers after they ran out of supplies. Mr. Modi also announced free inoculations for all Indians above the age of 18, a policy that was earlier reserved for frontline workers and people older than 45.
The prime minister and his government have come under heavy criticism over their handling of the pandemic. Mr. Modi and members of his party appeared at political rallies and allowed mass gatherings to take place before the country experienced a devastating second wave.
Mr. Modi has kept a relatively low profile since his political rallies in April, in contrast with his frequent live addresses during the first wave of the pandemic last year, when he announced a nationwide lockdown four hours before it took effect.
Last week, the country's top court asked the government to explain how it planned to achieve its own target of inoculating about 900 million adults by the end of the year. It also called out the government for allowing private health facilities to charge people under 45 for vaccinations, calling the policy "arbitrary and irrational."
Mr. Modi said in his address that private hospitals will still be allowed to procure 25 percent stock of the vaccines. State governments were required to ensure that only 150 rupees, or a little more than $2, could be levied as a "service charge" on top of the usual price, he said.
On Monday, India's health ministry reported more than 100,000 new cases and 2,427 deaths. Although the numbers are high, they represent sharp declines from May, when the country was reporting more than 400,000 cases a day. India's official numbers are believed to be a vast undercount, especially as the virus is spreading to rural areas where testing is limited.
Mr. Modi also extended the government's assistance program for poor households, announcing free monthly food distributions to over 800 million households until November. "The aim of this effort is to make sure no countrymen or their families are forced to go to bed hungry," he said.
Retrieved from: https://www.nytimes.com/2021/06/07/world/india-vaccine-criticism.html
Sharing resources is the key to ending a 'two-track pandemic,' the W.H.O. chief says
World Health Organization leaders on Monday detailed what has become the pandemic norm in much of the world: widespread declines of coronavirus cases and deaths in places where many people are vaccinated, but the potential for rampant outbreaks in countries where vaccines remain scarce.
Dr. Tedros Adhanom Ghebreyesus, the director-general of the W.H.O., said at a news conference that the total numbers of new known deaths and infections had declined worldwide for several weeks, but that deaths were rising in parts of the world that lack vaccines, like Africa and Latin America.
The heart of the problem, he said, was the gulf between rich countries that have the vast majority of doses and low-income countries that have very few, creating what he called "a two-track pandemic."
"The inequitable distribution of vaccines has allowed the virus to continue spreading, increasing the chances of a variant emerging that renders vaccines less effective," Dr. Tedros said, adding that "the biggest barrier to ending the pandemic remains sharing: of doses, of resources, of technology."
He noted that 44 percent of the world's vaccine doses had gone to high-income countries, while low-income countries had administered only .4 percent, adding that "the most frustrating thing about this statistic is that it hasn't changed in months."
At the World Health Assembly last month, Dr. Tedros called for an international push for all countries to vaccinate 10 percent of their populations by September, and 30 percent by the end of the year.
"To reach these targets, we need an additional 250 million doses by September, and we need 100 million doses just in June and July," he said on Monday.
There has been some progress on securing doses and donations — the United States has committed to sending 80 million doses abroad by the end of June, and last week different nations pledged to donate tens of millions more and $2.4 billion to worldwide vaccination efforts — but so far there has been nowhere near the number of doses for which much of the world has been clamoring. About 11 billion doses are needed to vaccinate 70 percent of the world's population, according to estimates from researchers at Duke University.
A sense of normalcy has begun to spread in some parts of wealthier countries, like the United States, where more than 50 percent of the population is at least partly vaccinated and where federal guidance recently changed to advise inoculated people that they can choose to go maskless in most situations. As more states have moved to reopen, people have flocked to sporting events and other gatherings, even though the virus remains a threat to the unvaccinated.
Some highly vaccinated countries, like Britain, are taking a more measured approach to reopening, due in part to worrisome variants of the virus.
Reopening gradually was prudent, Dr. Tedros said, noting that "with the increased global transmission of variants of concern including the Delta variant, lifting restrictions could be disastrous for those who are not vaccinated."
Dr. Tedros also called for pharmaceutical companies to teach other manufacturers how to produce their vaccines, and for lower-income countries to develop vaccine manufacturing facilities, which would also help with future outbreaks.
"Sharing vaccines now is essential for ending the acute phase of the pandemic," he said. "But it's also clear that in an emergency, low-income countries cannot rely solely on imports of vaccines from wealthier nations."
Retrieved from: https://www.nytimes.com/live/2021/06/07/world/covid-vaccine-coronavirus-mask/sharing-resources-is-the-key-to-ending-a-two-track-pandemic-the-who-chief-says
Despite vaccine successes, a new variant is menacing the U.K
Commuters in London on Sunday. Virus cases are rising in Britain again.Credit...Tolga Akmen/Agence France-Presse — Getty Images
Britain has had one of the world's most successful Covid-19 responses in recent months.
Unlike the European Union, the British government understood that quickly obtaining vaccine doses mattered more than negotiating the lowest price. Unlike the United States, Britain was willing to impose nationwide restrictions again late last year to reduce caseloads. British officials also chose to maximize first vaccine shots and delay second shots, recognizing that the strategy could more quickly reduce Covid cases.
Thanks to these moves, Covid has retreated more quickly in Britain than in almost any other country. Fewer than 10 Britons per day have been dying in recent weeks, down from 1,200 a day in late January. On a per-capita basis, Britain's death rate last month was less than one-tenth the U.S. rate.
Despite this success, Britain is now coping with a rise in Covid cases. The main cause appears to be the highly infectious virus variant known as Delta, which was first detected in India. Britain's recent moves to reopen society also likely play a role.
The increase is a reminder that progress against the pandemic — even extreme progress — does not equal ultimate victory. Britain's experience also suggests that cases may soon rise in the United States. "What we're seeing in U.K. is very likely to show up in other Western countries soon," The Financial Times's John Burn-Murdoch wrote.
Retrieved from: https://www.nytimes.com/live/2021/06/07/world/covid-vaccine-coronavirus-mask/despite-vaccine-successes-a-new-variant-is-menacing-the-uk
WHO says it cannot compel China to divulge more information over Covid's origins
A top World Health Organization official has said that the WHO cannot compel China to divulge more data on Covid-19's origins, while adding it will propose studies needed to take understanding of where the virus emerged to the "next level".
Pressed by a reporter on how the WHO will "compel" China into being more open, Mike Ryan, director of the agency's emergencies programme, said at a press conference that the "WHO doesn't have the power to compel anyone in this regard".
"We fully expect cooperation, input and support of all of our member states in that endeavour," Ryan said.
There are competing theories: that the virus jumped from animals, possibly starting with bats, to humans, or that it escaped from a laboratory in Wuhan, China that was undertaking controversial research on bat coronaviruses part funded by the US.
Members of a WHO team that visited China earlier this year hunting for Covid-19's origins have said they did not have access to all data, fuelling continued debate over the country's transparency. However, at the time they said the lab leak theory was not worthy of further investigation – a statement severely undermined several days later by the WHO chief who said all theories in fact remained on the table.
Emails released under freedom of information laws last week have led to criticism of top US health official Anthony Fauci after he received an email from Peter Daszak, head of EcoHealth Alliance – a medical non-profit organisation that helped fund research at the diseases institute in Wuhan – praising him as "brave" for seeking to debunk the lab leak theory. "Many thanks for your kind note," Fauci replied.
Daszak was a co-author of a letter to the Lancet in March that did not disclose his conflict of interest, which said: "We stand together to strongly condemn conspiracy theories suggesting that Covid-19 does not have a natural origin."
Summary
Here are the other key developments from the last few hours:
· World Health Organization director-general Tedros Adhanom Ghebreyesus, said that glaring Covid-19 vaccine inequality has created a "two-track pandemic". He called on manufacturers to turn their attention to the Covax facility, which has struggled to get donation-funded doses to poorer countries, and give the global jab equity scheme first refusal on new doses, or commit half of their volumes to it.
· Slovakia became the EU's second country to start inoculating people with the Russian-made Sputnik V coronavirus vaccine, after months of rows over the shot that has yet to be approved by European regulators.
· In a u-turn amid intense criticism over his handling of the pandemic, Indian prime minister Narendra Modi said that the Indian federal government would provide Covid-19 vaccines free of charge to all adults from later this month.
· Norway is to shorten the interval between Covid-19 vaccine doses to nine weeks from the current 12 weeks, thus speeding up the inoculation process, the health ministry said. As of today the country had fully or partly vaccinated 41.8% of all adults, according to the Institute of Public Health.
· India's capital New Delhi and financial hub Mumbai began to ease restrictions as infections fell to a two-month low. Delhi Metro services were allowed to operate at 50% capacity.
· Safety concerns about Johnson & Johnson's Covid vaccine along with overall flagging demand for vaccinations have slowed its US rollout to a crawl, leaving close to half of the 21 million doses produced for the country sitting unused.
· A top World Health Organization official said that the WHO cannot compel China to divulge more data on Covid-19's origins, while adding it will propose studies needed to take understanding of where the virus emerged to the "next level", as criticism towards the US and a leading medical journal mounts.
· Spain opened its borders to vaccinated travellers from all over the world, with tourists from Germany, Ireland and Belgium
seen passing through the arrival gates at Malaga airport this morning.
· Thailand started its Covid vaccination campaign amid concerns over the supply of doses, which are mainly being produced locally by a royal-owned company that has no prior experience of making vaccines.
Retrieved from: https://www.theguardian.com/world/live/2021/jun/07/coronavirus-live-news-spain-reopens-to-vaccinated-tourists-as-taiwan-extends-pandemic-restrictions?page=with:block-60be5b268f0827600c04bb75#block-60be5b268f0827600c04bb75