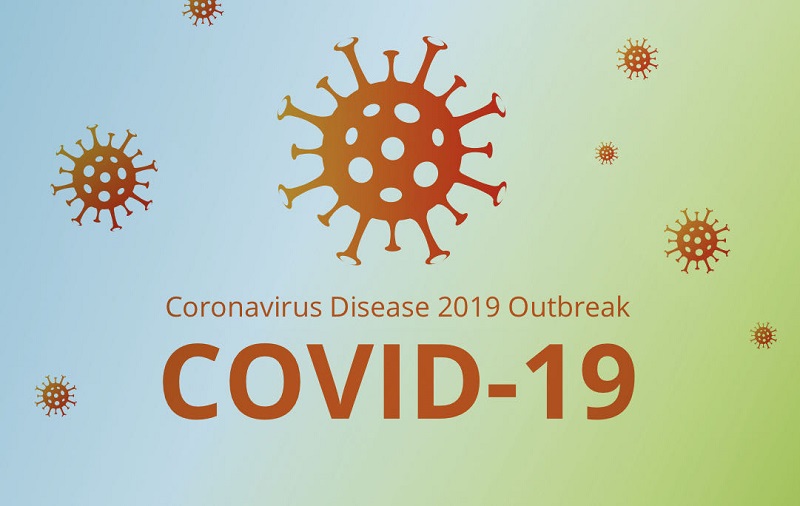 Country,
Other

Total
Cases

New
Cases

Total
Deaths

World

29,717,934

+278,856

938,483

6,788,147

+36,447

200,197

5,018,034

+91,120

82,091

4,384,299

+34,755

133,207

1,073,849

+5,529

18,785

738,020

+4,160

30,927

728,590

+6,698

23,288

671,716

+3,335

71,049

651,521

+772

15,641

603,167

+9,437

30,004

577,338

+11,892

11,852

437,983

+1,536

12,040

407,353

+2,705

23,453

395,104

+7,852

30,999

374,228

+3,105

41,664

341,056

+1,724

4,802

326,930

+672

4,338

302,424

+404

6,389

298,702

+4,224

8,166

294,620

+1,742

7,186

289,990

+1,229

35,633

269,407

+3,544

4,663

264,844

+1,623

9,445

225,030

+3,507

8,965

164,402

+4,034

1,147

159,702

+2,905

3,264

138,803

+793

9,188

127,619

+828

7,394

122,214

+239

208

119,553

+642

10,963

106,920

+65

1,671

105,298

+1,111

4,236

Dominican

104,803

+693

1,998

102,832

+628

2,187

101,340

+163

5,679

96,301

+829

568

94,306

+851

9,927

90,660

+438

797

90,324

+2,121

1,648

87,345

+840

5,851

85,202

+8

4,634

84,778

+1,379

6,258

82,684

+512

2,984

80,940

+674

401

75,958

+301

1,451

75,134

+605

2,227

74,552

+192

761

68,620

+831

2,087

65,486

+700

1,035

65,021

+425

1,875

62,655

+1,086

502

61,643

+678

213

58,137

+776

633

57,488

+34

27

56,788

+1,459

371

56,478

+90

1,088

48,734

+238

1,632

48,429

+593

402

46,119

+150

920

45,655

+54

294

44,999

+71

1,063

43,734

+527

1,143

38,896

+1,674

476

38,517

+114

566

36,301

+96

634

34,305

+764

757

32,511

+74

735

32,250

+888

229

31,549

+357

1,787

29,298

+811

552

27,088

+79

792

26,739

+47

816

25,449

+592

252

24,144

+629

383

22,391

+106

367

20,571

+334

633

20,271

+43

415

19,100

+34

120

18,216

+155

736

15,925

+98

661

15,803

+34

214

14,529

+223

298

13,879

+726

646

13,819

+99

324

13,749

+151

230

13,730

+310

313

13,535

+19

836

12,393

+117

265

11,672

+152

340

10,401

+11

267

9,969

+23

128

9,901

+83

106

9,578

+26

64

9,328

+85

33

9,129

+41

73

8,725

+98

339

7,623

+241

123

7,576

+45

224

7,284

+40

124

7,061

+161

123

5,768

+188

38

5,701

+4

178

5,128

+24

101

5,123

+145

58

4,976

+4

102

4,961

+143

147

4,803

+77

108

4,625

+14

95

4,624

+22

22

4,042

+109

46

3,831

+82

135

3,677

+149

26

3,614

+38

160

3,569

+130

139

3,502

+307

35

3,480

+5

58

3,152

+92

22

2,454

+49

16

1,801

+3

24

1,540

+6

22
Retrieved from: https://www.worldometers.info/coronavirus/
WHO official says countries must choose between keeping bars or schools open
From CNN's Naomi Thomas
Dr. Mike Ryan, executive director of the World Health Organization's health emergencies program, speaks during a Covid-19 press briefing in March. Fabrice Coffrini/AFP/Getty Images
Countries that are going into the winter months will have to choose between having bars and nightclubs open, or schools in session, Dr. Mike Ryan, executive director of the World Health Organization's health emergencies program, said Tuesday.
"We have to sustain pressure on this virus, we have to reduce transmission at community level in order to lower the risk to those older and vulnerable people and to maintain an environment in which our children can continue to attend school," Ryan said during a briefing in Geneva.
"So, what is more important? Are children back at school? Are the nightclubs and the bars open?" he said. "I think these are decisions that we have to make in coming into the winter months."
Since there isn't yet a vaccine, in order to keep children in school and protect older and vulnerable people, there is no alternative to sustained surveillance, test and trace, quick results, cluster investigation, isolation of cases and quarantining of contacts, Ryan said.
"I'm sorry to be boring, and I'm sorry to keep saying this over and over and over again, but there are no alternatives," he said. "This is what we must do."
"If we are to serve our children and those older and vulnerable people in our population who might die this winter in these countries, then we must sustain these other activities and these cannot be sustained without government commitment to do this and society's commitment to participate and be part of this," he said.
White House largely disregards coronavirus precautions during Abraham Accords signing
From CNN's Maegan Vazquez
Footage showing Israeli Prime Minister Benjamin Netanyahu's arrival to the White House on Tuesday looked like it could have been shot any other year.
Netanyahu and his wife, Sara, were greeted by President Donald Trump and first lady Melania Trump, who were flanked by soldiers outside the doors of the West Wing. Netanyahu briefly waved to cameras, posing alongside the group for pictures before heading inside.
But unlike past White House trips by Netanyahu, the 2020 visit was taking place in a year headlined by a pandemic. And remarkably absent during the White House arrival was any sort of facial mask or any clear attempt at social distancing.
Outside the bubble of the White House and Trump's events attempting to evoke a sense of normalcy, the United States continues to grapple with the effects of the pandemic. On Tuesday alone, Johns Hopkins reported more than 39,500 new cases and more than 921 reported deaths.
And in Israel, citizens are bracing for a second nationwide lockdown caused by the pandemic after observing a daily high of 4,217 new cases in 24 hours last Thursday.
Trump, Netanyahu and delegations from Bahrain and the United Arab Emirates spent Tuesday at the White House largely ignoring the ongoing pandemic, focusing primarily, if not almost entirely, on the signing the peace agreements.
Israel reports highest daily surge in Covid-19 cases as Netanyahu returns from Washington
From CNN's Oren Liebermann
A member of the Magen David Adom (Red Shield of David) national emergency medical service performs a swab sample test for Covid-19 in the Israel-annexed Golan Heights, on September 10. Jalaa Marey/AFP/Getty Images
Israel recorded a new daily highest spike in coronavirus cases on Tuesday with 5,523 new diagnoses, according to Ministry of Health data -- an increase of more than 10% on the previous high set just one day earlier.
Cases are climbing throughout the country just two days before a second general lockdown is set to begin. The number of serious cases also rose to 535 on Tuesday, with 138 patients now on ventilators.
US visit: The new daily high came on the day Prime Minister Benjamin Netanyahu was in Washington, DC signing normalization agreements at the White House with the United Arab Emirates and Bahrain.
Netanyahu, who has repeatedly stressed the importance of wearing masks and social distancing, appeared to do neither at the White House, where administration officials did not require masks and many of the hundreds of attendees went without them.
Schools close early: In light of the surging cases, Netanyahu announced that schools would close on Thursday, one day earlier than planned.
The former director of public health at the Ministry of Health, who resigned her position after blaming the government for failing to heed the advice of health experts, said in her resignation letter that the reopening of schools was one of the key sources of spreading coronavirus infections throughout the country.
Israel's second general lockdown is scheduled to start Friday afternoon and last for a period of three weeks.
India surpasses 5 million coronavirus cases
From CNN's Esha Mitra in New Delhi
India topped 5 million coronavirus cases on Wednesday after reporting 90,123 new infections in the past 24 hours, according to its Health Ministry.
The country has identified 1 million cases in just 11 days since crossing the 4 million mark on September 5.
The Health Ministry also reported 1,290 new coronavirus fatalities in the past 24 hours, bringing the total death toll to 82,066.
The country of 1.35 billion has seen a rapid increase of new cases in recent weeks. While it took India nearly six months to report 1 million cases, it added another 4 million in just under two months, according to a CNN tally of figures from the Indian Ministry of Health.
Experts believe that some of the measures taken by India in the early days have contributed to the rise in cases. According to renowned virologist T. Jacob John, India's nationwide lockdown imposed in late March was ineffective in interrupting transmission and led to crowding when it was implemented without sufficient warning, he told CNN earlier this month.
However, the country's health minister maintains India has "successfully" hindered the spread of the virus.
"India has collectively stood up to manage Covid-19 and successfully blunted the aggressive progression of covid," Dr Harsh Vardhan, India's health minister, said, adding that up to 2.9 million cases and 38,000 fatalities were prevented by the measure.
Increased testing: India has been focusing on ramping up testing as part of its "chase the virus" strategy and an average of 950,000 tests are being conducted daily, according to the Indian Ministry of Health.
More than 59 million tests have already been conducted as of Tuesday, the Indian Council of Medical Research said.
"Our scientists are engaged day and night in developing a vaccine, but until there is one we cannot be careless," Prime Minister Narendra Modi said on Tuesday, reminding citizens to wear masks and maintain social distance.
Retrieved from: https://edition.cnn.com/world/live-news/coronavirus-pandemic-09-16-20-intl/index.html
Australia urged to start 'Pacific jobkeeper' program after coronavirus wreaks havoc on economies
Ben Doherty Pacific Editor and Daniel Hurst
A nurse at a coronavirus screening station in Papua New Guinea, where 40% of families reported having lost income due to coronavirus. Photograph: Kalo Fainu/The Guardian
Australia should spearhead a "Pacific jobkeeper" program to assist households across a region where, in some countries, three-quarters of families are struggling to buy food, a parliamentary inquiry has heard.
Save the Children surveyed 25,000 parents and children across 37 countries on the impacts of the Covid-19 pandemic on their health, education, security and financial situation.
In the Melanesian nations of Papua New Guinea and Solomon Islands, 77% of families reported recently having trouble paying for food, while 40% had lost income due to Covid-19.
Save the Children's Australian deputy chief executive, Mat Tinkler, said the closure of tourism and key export industries, the interruption of remittances, and low commodity prices had wreaked havoc on Pacific economies.
"Early estimates indicate the number of people living in extreme poverty in the four poorest Pacific countries will increase to 30% in Papua New Guinea, 30% in Timor-Leste, 27% in the Solomon Islands and 17% in Vanuatu," he said.
"We hold grave fears for the impact of poverty on this scale, especially in relation to stunting as families cut back on nutritious food, already a significant problem in the Pacific."
Save the Children's submission to parliament's joint standing committee on defence, foreign affairs and trade urged Australia to help establish social safety nets for families left without income, either through local jobs or remittances from overseas.
Australia should "partner with the Pacific governments and international donors to develop a 'Pacific jobkeeper' – a child-focused social safety net payment available across the region to assist the Pacific to recover from Covid-19".
Tinkler told the committee "the lack of a functioning social protection system in most countries in the Pacific is a serious barrier to providing the kind of household payments necessary for families to weather this storm".
"Australia and the Pacific should look to create a social protection system which reaches the poorest children and families not engaged in formal employment sector – the vast majority."
Covid lockdowns have also interrupted education across the region, and led to an increase in family violence. In the Pacific, 22% of families reported there had recently been violence in the home, Save the Children found.
Australia's Department of Foreign Affairs has redirected more than $280m in existing development programs to support medical and humanitarian needs in the Pacific and south-east Asia.
Australia has also committed $80m to a global effort to ensure any future Covid-19 vaccine – if and when created – is distributed cheaply in poorer countries around the world.
But the committee heard that beyond accessing vaccines, Pacific countries will need external assistance to get vaccines delivered to their populations, often spread across vast distances, with fragile government health systems.
Danielle Heinecke, a senior Dfat official, told the same hearing Australia was tailoring its economic and health assistance to each country based on its needs. "In countries like Papua New Guinea, health will be at the forefront, in others such as Fiji we're very focused on the economic response side and the jobs side."
Dfat told the committee the economic disruption caused by Covid-19 was undermining livelihoods and risked exacerbating food insecurity, poverty and inequality.
The pandemic "could also have significant implications for regional security", Dfat said.
"The pandemic potentially increases existing threats such as transnational crime, cybercrime, terrorism, weapons proliferation, people smuggling and human trafficking. In some regional flashpoints, actors could see an opportunity to make gains while governments are preoccupied with domestic imperatives."
Retrieved from: https://www.theguardian.com/world/2020/sep/16/australia-urged-to-start-pacific-jobkeeper-program-after-coronavirus-wreaks-havoc-on-economies
Sweden spared European surge as coronavirus infections stay low
Older school pupils returned to their classrooms in Sweden in August. Schools for younger children remained open. Photograph: Getty Images
While many European countries are seeing new cases surge to levels not seen since the peak of the Covid-19 pandemic, Sweden – whose light-touch approach has made it an international outlier – has one of the continent's lowest infection rates.
According to the European Centre for Disease Prevention and Control (ECDC), the Scandinavian country's 14-day cumulative total of new cases was 22.2 per 100,000 inhabitants on Tuesday, against 279 in Spain, 158.5 in France, 118 in the Czech Republic, 77 in Belgium and 59 in the UK, all of which imposed lockdowns this spring.
Twenty-two of the 31 European countries surveyed by the ECDC had higher infection rates. New cases, now reported in Sweden only from Tuesday to Friday, are running at roughly the rate seen in late-March, while data from the national health agency showed only 1.2% of its 120,000 tests last week came back positive.
Sweden also has fewer new daily infections than Norway and Denmark, its Nordic neighbours. Thirteen Covid-19 patients are in intensive care in Swedish hospitals, and its seven-day average of coronavirus-related deaths is zero.
"We don't have the resurgence of the disease that many countries have," Anders Tegnell, the country's chief epidemiologist and architect of its no-lockdown strategy, told broadcaster France-24 in an interview, adding that the country was broadly happy with its overall strategy.
"In the end, we will see how much difference it will make to have a strategy that's more sustainable, that you can keep in place for a long time, instead of the strategy that means that you lock down, open up and lock down over and over again."
Unlike many countries, Sweden closed schools for the over-16s but kept those for younger pupils open, insisting on full attendance. Schools and universities are now open again.
It also banned gatherings of more than 50 people and told people over 70 and in at-risk groups to self-isolate.
Otherwise, the population of 10 million was asked, rather than ordered, to respect physical distancing and work from home if possible, which it largely did. Shops, bars, restaurants and gyms stayed open and the wearing of masks has not so far been recommended.
Tegnell has insisted the aim was not to achieve rapid herd immunity but to slow the spread of coronavirus enough for health services to be able to cope. He has also, however, consistently said Sweden's strategy may prove more sustainable long-term.
The approach came under fire at home and abroad earlier this year as the number of deaths soared. At 574, Sweden's coronavirus toll per million inhabitants is more than five times higher than Denmark's and 10 times that of Norway and Finland, but lower than some countries that imposed lockdowns, such as the UK, Spain and Italy.
Tegnell told France-24 the country's high mortality rate was not related to its overall strategy but rather to a failure to prevent the catastrophic spread of the virus in the country's care homes, where the majority of Sweden's 5,846 deaths occurred. "Of course something went wrong there," he said.
The government said on Tuesday it was lifting its ban on visits to care homes for the first time in months from October. The minister for social affairs, Lena Hallengren, said: "It is a risk when we lift the ban. I now want everyone to take responsibility."
Johan Carlson, the director general of Sweden's public health agency, also said last week the strategy had been a success because it meant messages to the public had been clear and consistent, placing the emphasis on personal responsibility.
"The purpose of our approach is for people themselves to understand the need to follow the recommendations and guidelines that exist," he said. "There are no other tricks before medical measures, primarily vaccines, become available. The Swedish population has taken this to heart."
Jonas Ludvigsson, a professor of epidemiology at the respected Karolinska Institutet in Stockholm, said: "Sweden's strategy has been consistent and sustainable. We probably now have a lower risk of spread here compared with other countries."
France on Saturday recorded 10,561 new cases in a single day, the highest since the pandemic began. Spain has also registered an alarming increase, earlier this month becoming the first country in western Europe to report 500,000 infections.
The Czech Republic on Sunday reported its biggest single-day increase in new infections for a third consecutive day, while the UK has also recorded a surge in the number of daily cases.
Retrieved from: https://www.theguardian.com/world/2020/sep/15/sweden-records-its-fewest-daily-covid-19-cases-since-march