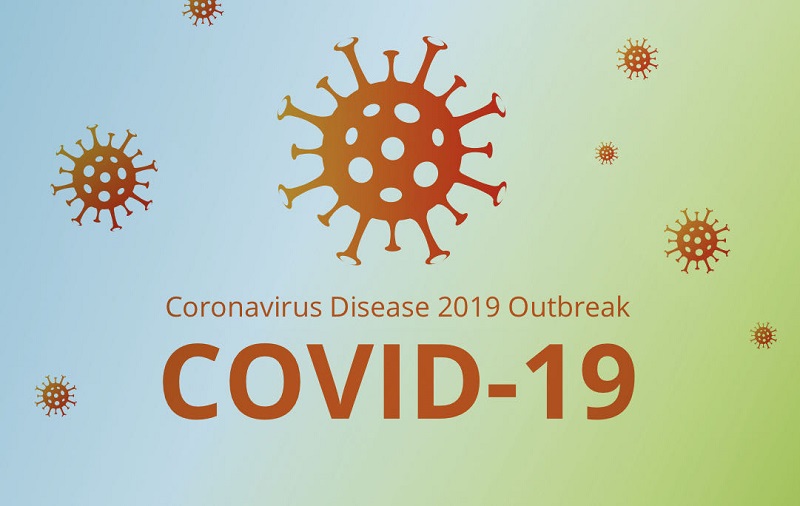 Country,
Other

Total
Cases

New
Cases

Total
Deaths

World

29,435,721

+242,555

932,445

6,749,289

+38,072

199,000

4,926,914

+81,911

80,808

4,349,544

+19,089

132,117

1,068,320

+5,509

18,635

733,860

+4,241

30,812

721,892

+5,573

23,123

668,381

+4,408

70,821

650,749

+956

15,499

593,730

+3,023

29,848

565,446

+9,909

11,667

436,433

+1,685

12,013

404,648

+2,619

23,313

387,252

+6,158

30,950

371,125

+2,621

41,637

339,332

+1,812

4,759

326,258

+607

4,305

302,020

+539

6,383

294,478

+4,169

8,086

292,878

+1,716

7,119

288,761

+1,008

35,624

265,888

+4,699

4,630

263,221

+1,923

9,436

221,523

+3,141

8,841

160,368

+4,764

1,136

156,797

+2,462

3,211

138,010

+1,351

9,179

126,791

+809

7,344

121,975

+235

207

118,911

+317

10,922

106,855

+52

1,634

104,187

+692

4,185

104,110

+450

1,984

102,204

+459

2,173

101,177

+168

5,661

95,472

+708

563

93,455

+977

9,925

90,222

+476

790

88,203

+1,517

1,614

86,505

+0

5,846

85,194

+10

4,634

83,399

+1,300

6,256

82,172

+263

2,972

80,266

+777

399

75,657

+439

1,442

74,529

+377

2,203

74,360

+187

756

67,789

+653

2,079

64,786

+485

1,022

64,596

+613

1,871

61,569

+1,029

494

60,965

+658

213

57,454

+48

27

57,361

+937

621

56,388

+132

1,083

55,329

+1,170

360

48,496

+242

1,620

47,836

+549

396

45,969

+107

919

45,601

+167

294

44,928

+47

1,063

43,207

+229

1,129

38,403

+76

564

37,222

+1,034

465

36,205

+48

624

33,541

+382

757

32,437

+29

733

31,362

+788

226

31,192

+207

1,784

28,367

+550

539

27,009

+81

788

26,692

+41

816

24,857

+547

246

23,515

+734

368

22,285

+109

363

20,237

+347

633

20,228

+61

415

19,066

+53

120

18,061

+143

729

15,827

+36

652

15,769

+12

213

14,306

+26

297

13,720

+181

320

13,598

+65

227

13,535

+19

836

13,420

+180

310

13,153

+844

642

12,276

+122

265

11,520

+167

338

9,946

+31

128

9,818

+99

103

9,243

+70

33

9,088

+39

72

8,627

+47

337

7,531

+5

224

7,382

+747

117

7,244

+6

124

6,900

+188

121

5,697

+7

178

5,580

+48

38

5,104

+29

101

4,978

+179

56

4,972

+14

101

4,772

+23

62

4,726

+42

108

4,611

+29

95

4,602

+11

22

3,933

+162

44

3,749

+47

135

3,576

+36

157

3,528

+214

26

3,475

+2

58

3,060

+14

20

1,534

+8

22
Retrieved from: https://www.worldometers.info/coronavirus/
Australia's Victoria State reports no new Covid-19 deaths for the first time in two months
From CNN's Samantha Beech, Angus Watson Chandler Thornton
The Australian state of Victoria reported zero new coronavirus deaths in the past 24 hours, according to its Department of Health and Human Services, the first time in two months since infections surged in July.
"Yesterday there were 42 new cases reported and 0 lives lost. Our thoughts are with all affected. The 14 day rolling average & number of cases with unknown source are down from yesterday as we move toward COVID Normal," the DHHS tweeted on Tuesday.
New phase of reopening: Victoria's Premier Daniel Andrews announced that regional Victoria would enter the third phase of its reopening on Wednesday. The state capital Melbourne, however, will remain under lockdown restrictions until September 28.
"Having reached a 14-day average of 3.6 and with no mystery cases, regional Victoria has reached the necessary 'trigger point' in our road map - meaning our public health experts have advised we can take this next step," Andrews said in a statement Tuesday.
In the third phase of reopening, the government will allow "household bubbles," where one household can choose another household to visit with up to five visitors.
The third phase will also allow for outdoor and non-contact sports, and up to 10 people will be allowed for public gatherings. The third phase will also allow for regional travel and businesses to reopen with proper social distancing measures, Andrews said.
Nearly 550,000 children have tested positive for Covid-19
From CNN's Jen Christensen
A boy receives a free Covid-19 test at a St. John's Well Child and Family Center clinic outside of Walker Temple AME Church in Los Angeles on July 15. Mario Tama/Getty Images
Nearly 550,000 children in the US have been diagnosed with Covid-19 since the onset of the pandemic, according to the American Academy of Pediatrics and the Children's Hospital Association.
The groups found that 72,993 new child cases were reported from Aug. 27 through Sept. 10. This is a 15% increase in child cases over two weeks, bringing the total to at least 549,432 cases, the groups said in their weekly report on pediatric coronavirus cases.
Cases listed by age are provided by health department websites of 49 states, New York City, the District of Columbia, Puerto Rico and Guam, but only a subset of states report hospitalizations and mortality by age.
From the data available from 24 states and New York City, children made up 0.6% to 3.6% of total reported hospitalizations, and between 0.3% and 8.2% of all child Covid-19 cases ended up in the hospital. From the 42 states that track mortality by age, children were 0% to 0.3% of deaths, and 18 states that reported on deaths by age had no deaths among children.
The AAP would like even more detailed reporting from states.
"At this time, it appears that severe illness due to Covid-19 is rare among children," the report said. "However, states should continue to provide detailed reports on Covid-19 cases, testing, hospitalizations, and mortality by age and race/ethnicity so that the effects of Covid-19 on children's health can be documented and monitored."
Children represent nearly 10% of all reported cases in the US, according to the report. The child cases are likely underreported because the tally relies on state data that is inconsistently collected.
Brazil's ex-president Lula condemns Bolsonaro over Covid in comeback bid
People expect Lula, who governed from 2003-2011, to run for president again at next election
Tom Phillips Latin America correspondent
Tue 8 Sep 2020 17.01 BST
Brazil's former president Luiz Inácio Lula da Silva has accused Jair Bolsonaro of turning the coronavirus pandemic into a "weapon of mass destruction" in a high-profile intervention some have seen as the start of an attempted political comeback.
In a wide-ranging video manifesto – which allies, adversaries and analysts took as a signal Lula would seek to challenge Brazil's far-right leader in the next presidential election – the leftist condemned Bolsonaro's handling of a crisis that has killed more than 127,000 Brazilians.
"Yes, so many deaths could have been avoided," claimed the 74-year-old, who governed Brazil from 2003 until 2011.
"We are in the hands of a government that attaches no value to life and trivialises death. An insensitive, irresponsible and incompetent government that flouted World Health Organization guidelines and turned the coronavirus into a weapon of mass destruction.
"The overwhelming majority of those killed by coronavirus are poor, black, vulnerable people who were abandoned by the state," he added.
Lula is currently barred from running for office after being stripped of his political rights in 2018 when he was imprisoned for corruption and sidelined from a presidential race Bolsonaro went on to win.
But some suspect Lula's conviction could soon be overturned because of questions over the impartiality of his judge Sergio Moro who, after jailing Lula, was made Bolsonaro's justice minister.
That would allow Lula to run against his political nemesis in what would be the sixth presidential run of his four-decade career.
In his 24-minute pronouncement Lula, who became Brazil's first working-class president when he was elected in 2002, dropped a major hint he was plotting a revival.
He described how during the Covid-19 lockdown – which he spent at home after being released from prison last November – he had "reflected a great deal about Brazil and myself, my mistakes and successes, and the role there still might be for me in our people's struggle for better living conditions".
"I put myself at the disposal of the Brazilian people, especially the workers and the excluded," he announced, before concluding: "From the bottom of my heart, I tell you: I'm here. Let's rebuild Brazil together."
Allies from Lula's Workers' party (PT) were even more explicit, sharing his speech on Twitter under the headline: "In historic address, Lula puts himself at the disposal of the people to be president again."
Lula's former foreign minister, Celso Amorim, told the Guardian the address left no doubt the leftist "wanted to be, and would be" a key player in the 2022 election.
"This is a turning point, in my opinion … For me, we are clearly going to see a Lula-Bolsonaro dispute," he predicted.
Amorim admitted Lula's participation depended on the courts and suggested Lula could champion another candidate or run as vice-president.
"But he is clearly putting himself forwards as a leader. Whoever the candidate is, the leader is Lula … He is clearly positioning himself as the central figure. Whether he will do that like Cristina Kirchner, or whether he will be the [main] candidate – we don't know any of this yet and it will depend on a number of factors that don't all depend on him."
Kirchner, Argentina's president from 2007 to 2015, staged a dramatic political comeback last October as her country's vice-president.
Lula offered a withering critique of Bolsonaro's 20-month-old administration in his declaration, which was timed to coincide with Brazil's independence day.
He accused the pro-gun populist of overseeing an "intolerable" assault on Brazil's indigenous communities, entering into a "humiliating" relationship with the United States, and being obsessed with destroying Brazilian culture and arming citizens. "The people don't want to buy revolvers or rifle cartridges – the people want to buy food," Lula said.
The ex-president also alluded to reports about Bolsonaro's alleged ties to members of Rio's mafia: "With the rise of Bolsonaro, paramilitaries … and contract killers have stopped being covered by crime reporters and are showing up in diary columns."
Daniela Campello, a politics professor from the Getulio Vargas Foundation, called Lula's address an unambiguous statement of his presidential aspirations.
"He absolutely presented himself as [Bolsonaro's] chief opponent ... and I think there is now the expectation that somehow he will become eligible [for election] again."
"But the feeling I have is that we're stuck in a dispute of the past that looks hardly at all to the future," Campello added. "I didn't see a new agenda here. Unfortunately, right now the left lacks fresh air."
Retrieved from: https://www.theguardian.com/world/2020/sep/08/brazils-ex-president-lula-condemns-bolsonaro-over-covid-in-comeback-bid
Coronavirus India highlights: Delhi Dy CM Manish Sisodia tests positive for Covid
The coronavirus tally in India crossed the 48 lakh-mark with 92,071 new cases reported in the last 24 hours. As many as 1,136 deaths were reported on Sunday, taking the toll to 79,722.
By: Express Web Desk | New Delhi |Updated: September 15, 2020 9:34:14 am
Delhi Deputy Chief Minister Manish Sisodia tested positive for the novel coronavirus infection on Monday. He did not attend the Assembly session earlier in the day as he has fever since Sunday night. "After having a mild fever, I took the corona test today, the result of which came out to be positive. I have kept myself in isolation. There is no fever or any other problem right now. I am completely fine. With all your blessings, I will return to work soon," he tweeted.
India on Monday overtook Brazil to register the highest number of COVID-19 recoveries in the world at 37,80,107, according to Johns Hopkins University data. According to the Union Health Ministry, India's recovery rate has touched 78 per cent reflecting the increasing number of high recoveries per day. Globally, 19 million people have recovered. In India, 37.8 lakh people have recovered, followed by Brazil at 37.23 lakh cases and the US at 24.5 lakh cases.
The coronavirus tally in India crossed the 48 lakh-mark with 92,071 new cases reported in the last 24 hours. As many as 1,136 deaths were reported on Sunday, taking the toll to 79,722. Of the 48,46,427 infections, 9,86,598 are active cases, while 37,80,107 patients have been discharged.
Retrieved from: https://indianexpress.com/article/india/coronavirus-india-world-news-live-updates-covid-19-corona-cases-deaths-tally-in-india-today-latest-news-6593986/
Summary
Here are the key developments from the last few hours:
· There are nearly 30m coronavirus cases worldwide, according to the Johns Hopkins University tracker, with 29,136,553 confirmed so far. The number of deaths has passed 925,000.
· China expects a vaccine to be ready as soon as November. Wu Guizhen, head of biosafety at the Chinese Center for Disease Control and Prevention, said she expected Chinese vaccines for Covid-19 would soon be available to the public as soon as November or December. China, the world's largest producer of vaccines, accounts for nine of the 30 vaccines undergoing human trials. Last week, the University of Hong Kong, working with mainland Chinese researchers, said a nasal spray vaccine was entering clinical trials.
· India's death toll crossed 80,000 on Tuesday, after 1,054 people died in 24 hours. India also reported 83,809 new coronavirus infections for its lowest daily jump in a week, the health ministry said on Tuesday.
· South Korea will secure early supply of the novel coronavirus vaccines for 30 million people, or 60% of its population, prime minister Chung Sye-kyun told a cabinet meeting on Tuesday.
· A new national lockdown could be imposed in Wales within weeks unless people follow the updated rules on social gatherings, the country's health minister has said.
· At least 14 refugees have tested positive for Covid-19, according to officials on Lesbos where efforts are under way to move thousands of people left homeless by devastating fires, in what had once been Europe's biggest migrant camp in Moria, into a new facility.
· Jordan will suspend schools for two weeks from Thursday and close places of worship, restaurants and public markets as part of renewed restrictions after a record rise in coronavirus cases in the last few days, Reuters reports.
Retrieved from: https://www.theguardian.com/world/live/2020/sep/15/coronavirus-live-news-global-cases-near-30m-as-who-warns-of-more-deaths-in-european-autumn?page=with:block-5f6054a78f089bbb2677e9f1#block-5f6054a78f089bbb2677e9f1
World 'dangerously unprepared' for next pandemic: Live news
Global Preparedness Monitoring Board said coronavirus pandemic is 'providing a harsh test of the world's preparedness'.
by Ted Regencia, Farah Najjar & Linah Alsaafin
Global health monitor Global Preparedness Monitoring Board (GBMB) said the world is doing far too little to prepare for the future and to prevent such disasters.
The World Health Organization has reported a record-breaking number of coronavirus cases worldwide, with at least 307,930 cases confirmed in just one day.
Victoria, the second-most populous state in Australia and the epicentre of the country's coronavirus outbreak, has reported 35 new cases - the lowest daily rise in three months.
More than 28.9 million people around the world have been diagnosed with the coronavirus and more than 922,000 have died, according to Johns Hopkins University. About 19.5 million people have recovered.
Here are the latest updates:
Monday, September 14
22:54 GMT - No deaths in Australia's Victoria for first time in two months
Victoria, the Australian state at the centre of Australia's latest coronavirus outbreak, has reported no deaths from COVID-19 for the first time in two months.
The state confirmed 42 new cases in a 24-hour-period, compared with 35 the previous day.
22:40 GMT - Brazil registers 15,155 new cases
Brazil registered 15,115 new cases of coronavirus, totalling 4,345,610, the health ministry said. Deaths rose by 381 to 131,625 according to ministry data.
20:40 GMT - Turkey's virus deaths rise to levels not seen since May
Turkey's daily coronavirus deaths have topped its numbers from early May, with 63 fatalities in the past 24 hours.
The number of positive COVID-19 cases to stands at nearly 293,000 since March. The death toll now is 7,119, but experts say all numbers undercount the true impact of the coronavirus pandemic due to limited testing and missed mild cases, among other factors.
Health Minister Fahrettin Koca tweeted that the rate of infections was not slowing and urged people to take precautions. Turkey eased restrictions like temporary weekend lockdowns at the end of May and reopened businesses and travel routes in June.
20:25 GMT - US officials: 500,000 counterfeit N95 masks seized in Chicago
About 500,000 counterfeit N95 respirator masks have been seized in Chicago by Customs and Border Protection officers, federal officials said.
The shipment of masks from China was seized on September 10 at O'Hare International Airport, according to the federal agency. It said the masks were headed to a company in Manalapan, New Jersey. The masks are used to prevent the spread of the COVID-19 virus.
"These masks did not meet the safety standards outlined by the CDC, which puts the public at risk, jeopardising the health and well-being of everyone," said Shane Campbell, port director for the Chicago area.
20:00 GMT - US eases China travel warning, citing virus progress
The United States has eased its warning against travel to China, acknowledging that the nation had made progress against COVID-19 despite frequent US criticism of its pandemic role.
The State Department still urges its citizens to reconsider travel to China, but it upgraded its advice from a blanket warning not to go to the country.
The People's Republic of China "has resumed most business operations (including day cares and schools)," the State Department said.
"Other improved conditions have been reported within the PRC," it said.
19:30 GMT - Jordan to close mosques, restaurants and schools for two weeks
People sit in their cars during the official opening of Amman International Film Festival in the first drive-in cinema during the coronavirus disease outbreak in Amman, Jordan [File: Muhammad Hamed/Reuters]
Mosques, restaurants, street markets and most schools will be closed for two weeks starting on Thursday in Jordan, amid an "unprecedented" increase in coronavirus infections and deaths in the kingdom.
These measures will help to avoid a total lockdown, government spokesman Amjad al-Adaileh said.
In recent days, Jordan has reported more than 200 cases and several deaths every day, a record high it avoided earlier in the year due to a tight lockdown.
"Despite previous warnings, we have seen recklessness and complacency that unfortunately led to dozens of cases in different provinces across the kingdom. So, concerned authorities will take very strict measures against those who violate" the rules, al-Adaileh said in a televised address.
Retrieved from: https://www.aljazeera.com/news/2020/09/sees-record-single-day-jump-coronavirus-cases-live-news-200913231611514.html